"Since Curry and Klay are clear of skin they are thought to be soft"
Green highlights the fighting ability of the Splash Brothers: "They are not given credit because they put precious triples in. Fuck that."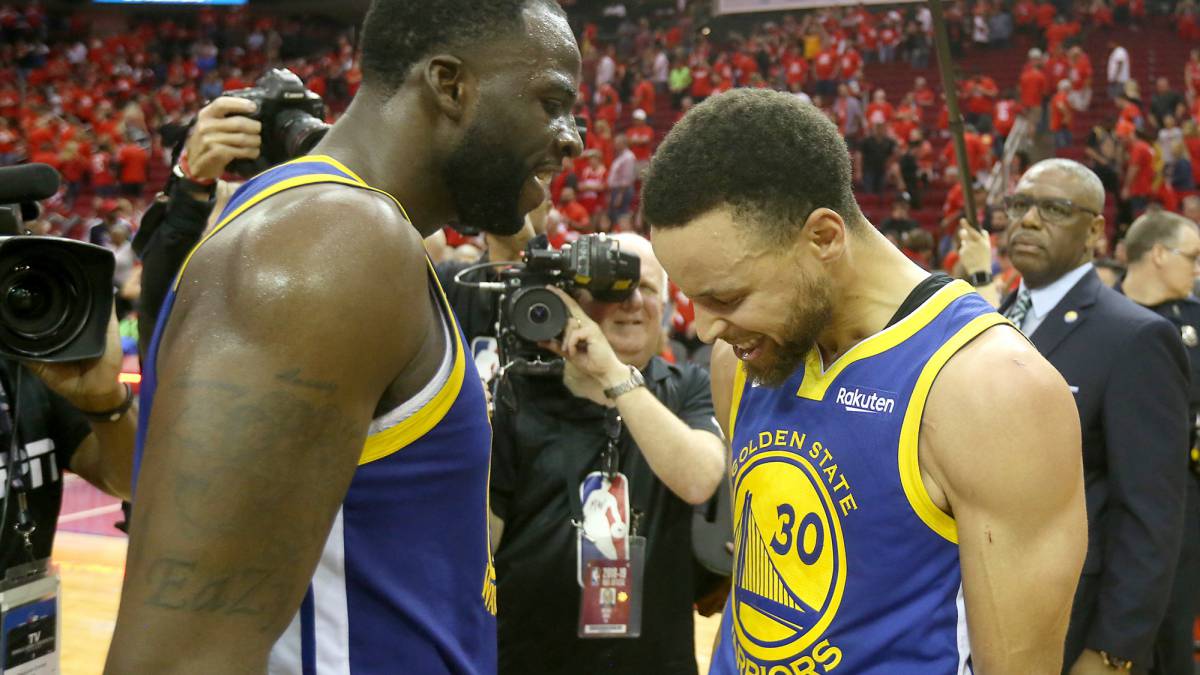 "We are like a dog that always keeps biting, even if we are cornered, even if we only have one tooth left, we will try to bite him, we resist in the trenches, he has to come for us ... The character of Klay and Andre, Draymond's steel heart ... without him we would not have rings. " So spoke with Marcus Thompson (The Athletic) Shaun Livingston after 113-118 that eliminated the Rockets and put in the fifth final of the West followed by the Warriors, who played the last five quarters of the series (with 2-2 and draw at the end of the third quarter of the fifth game) without Kevin Durant, and that have left on the road to the Rockets in the 2015, 2016, 2018 and 2019.
playoffs. Livingston had not scored in all of the playoffs in double digits but added 11 points in that sixth match, in Houston. "There are great players here, players for the story," finished backup Quinn Cook, who also had to play more than he was doing in the playoffs in that game. Stephen Curry, the final hero of the triumph, remembered the 21 points and 5 triples to the rest of Klay Thompson, who already had in his resume several prodigious performances in sixth games (Thunder in 2016, Rockets in 2018 ...): " By his way of being, the life he leads ... I do not even know if he feels pressure at such moments, he only goes out to play basketball, he made fundamental shots, he supported us in the match until the break. "
But perhaps the most revealing are of Draymond Green, who in the series has averaged 13.2 points, 10.7 rebounds and 8.2 assists. With a prodigious defensive performance and again at 100% when he needed more after a very poor Regular Season and that forced him to lose weight and recover fitness before the playoffs. He always remembers that there are "players from 82 games and others from 16" in reference to those who really measure up in the playoffs and in 2019 he is repositioning himself, in case there was any doubt, as one of the latter: " It was noticeable before the game the concentration that was there, what we were all in. I did not even want to talk, and I know what we are capable of when we are so in. When you talk about your heart, you are talking about doing that it is necessary, to get where it is needed, to step forward in the moments of truth That is not bought, that you can not transfer it to another person, that is something you have or do not have . And we have shown again how great we have it. "
Green, in addition, wanted to praise the Splash Brothers, Curry and Thompson, beyond the 60 points and 11 triples that they added in that sixth game and with a reference to a old topic among African-American players and ficionados, the traditional association between hardness on the court and skin tone: "I do not remember once that they have hidden. They have had bad games, like everyone else, but they always show their faces. The pressure has never been there. But since they are small pieces of skin, they are considered soft. Fuck. They are always up to the task at important moments. But as they throw so well and put three precious socks, they are not recognized enough. A fuck your precious triples. They are always there when they have to be. They have a heart ".
Photos from as.com