Cristiano's challenge: not to end his worst data in 10 years
He has scored 28 goals in 42 games. Worse than any of his nine seasons at Real Madrid. He has two Serie A games left to remedy it.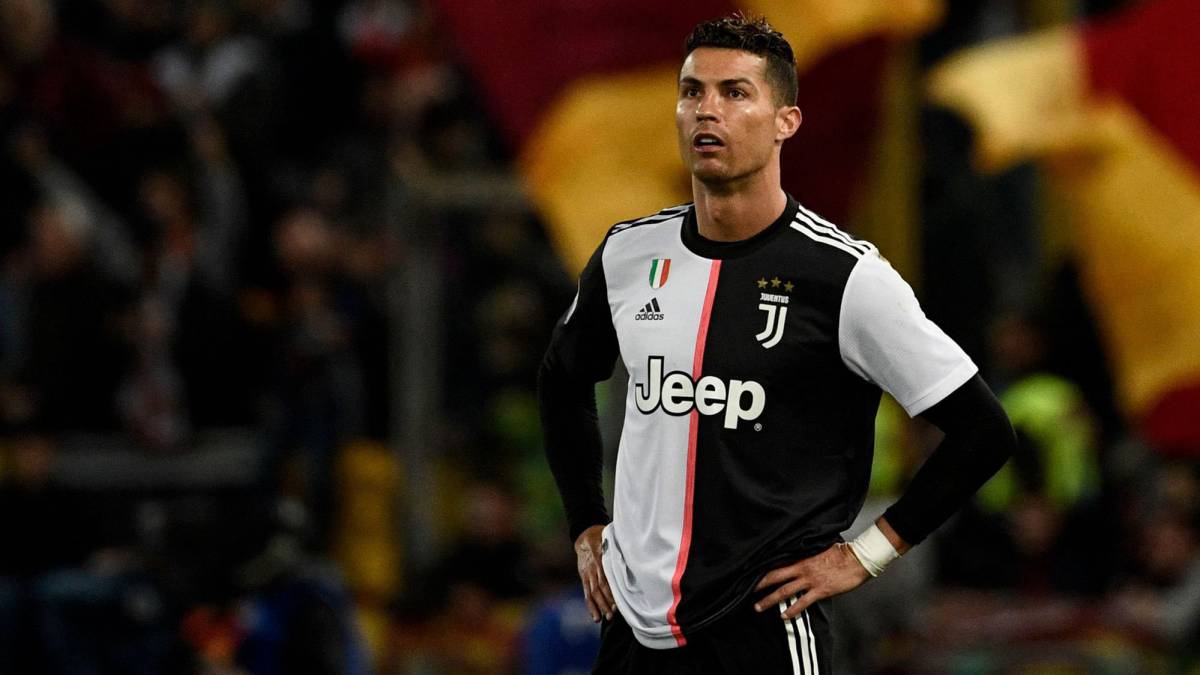 The move from Cristiano to Turin has not improved, objectively, neither to Real Madrid nor to Cristiano. The Madrid club adds its first year in white since the season 14/15 and the striker of Madeira, the worst season at level scorer of the last decade in the absence of two league games to play. There, born his challenge: that this season does not appear in red among the last ten.
El striker has played 42 games between Serie A, Champions League, Italian Cup and Super Cup from Italy and has scored 28 goals in a total of 3556 minutes over the field. In the absence of two Serie A games, is far from the 33 goals he scored in the first season of white playing seven games less than this.
At that season (09/10), a tough entry by Diawara (Olympique Marseille) in the group stage of the Champions in September had him in the dry dock several meetings and deprived him of disputing the expected number of matches.
This campaign, also an injury took Cristiano from the team for several weeks and complicó that reached the data to the that has had accustomed to the world public year after year. That yes, it has not deprived him of several notable parties standing out above the others his only hat-trick of the season: against Atlético de Madrid in the round of eighth finals of the Champions.
Crossing the data of the last two seasons, these have varied markedly. The average goal per minute has increased 34.2%, going from a goal every 83.59 minutes to 127. Meanwhile, Cristiano's goals per game have gone from 1 last season in Madrid to 0.67 with the Bianconeri . Far all these figures of his best season (14/15), where he raised his average to more than one goal per game (1.13) and earned him a singles double: Bota de Oro and Golden Ball (in 2015 as a calendar year ) .
To raise your data and that your first season in Madrid remains the worst of the last ten years at seven you have two league matches: against Atalanta in Turin (Sunday 19, 20:30 h) and the next 26 at the Stadio Luigi Ferraris, where Juventus will finish the season against Sampdoria.
The striker has 180 minutes left for six goals and the antecedents, although somewhat distant, are positive. This anomalous record was already achieved on 14/15 on three occasions: he scored 3 to Depor and 4 to Elche in days 4 and 5, he put 5 to Granada and 1 to Rayo between 29 and 30 and two consecutive hat-tricks to Espanyol and Granada in the last two days .
He resisted 'his' Champions League
A group phase with little aim and an early elimination prevented Cristiano Ronaldo from being able to revalidate his status as top scorer in the Champions League. The striker finished the regular season with only one goal in six games (United) and began to 'inton' in the qualifiers. scored with a hat-trick at Atletico, although he did not score in the first leg, and a goal in the gone and in the return of quarters, where it ended up against Ajax, finishing the competition with a total of 6 goals.
The Portuguese has the record of being the top scorer in a single edition of the Champions League, when on 13/14 he scored 17 goals in 11 games. Cristiano has won this award up to six more times: 17/18 ( 15 goals), 16/17 (12 goals), 15/16 (16 goals), 14/15 (10 goals), 12/13 (12 goals) with Real Madrid and in the Champions League that won at United (07) / 08) with 8 points.
Photos from as.com