Confirmed: Kevin Durant will not play against the Rockets
The omens are confirmed: the forward has an injury to his right calf and will be low in the entire series against the Rockets.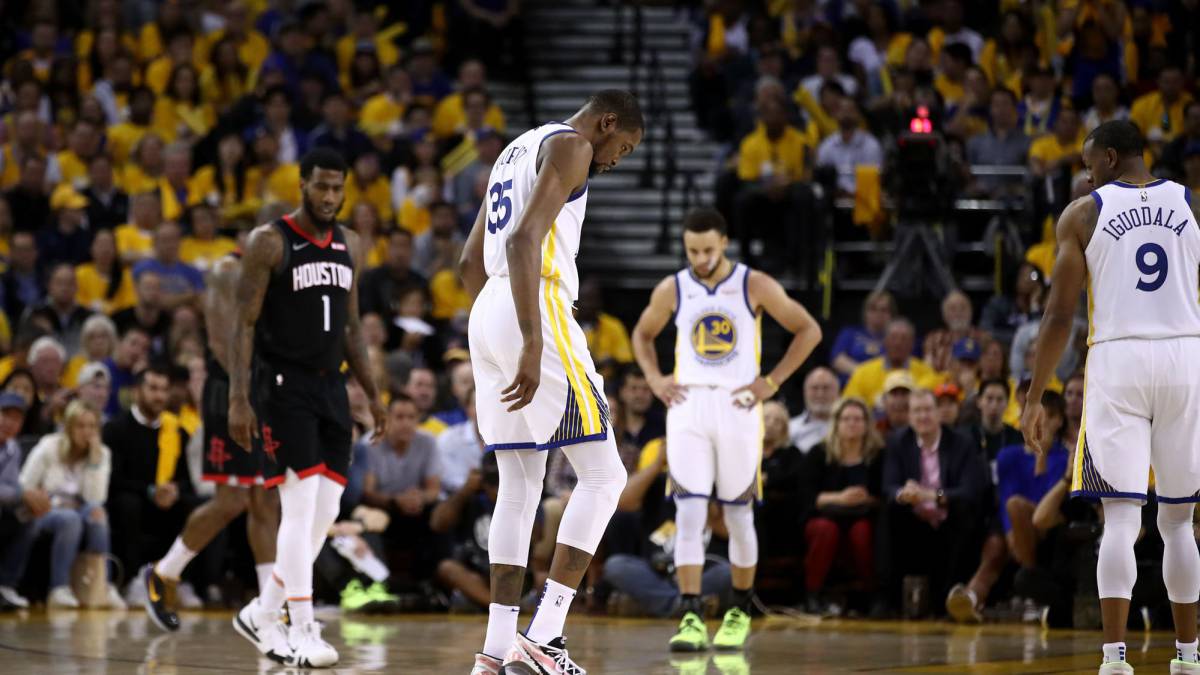 The fifth match between the Warriors and the Rockets ended with victory for the first, who dominate the series by 3-2, but not with so much good news for the future. The fault lies with the injury of Kevin Durant, who retired from the game with two minutes remaining until the end of the third quarter.
Durant was injured when he stepped on his own, after executing a pitch. He touched the area of the Achilles tendon, which made him fear the worst. That was ruled out in the first exploration. The franchise itself reported the diagnosis in their social networks: a leg pull at the calf level. Hours later, after a more thorough medical examination, it was agreed to return to explore the area next week to see if he could return for a hypothetical conference finals.
The slope is very steep to the Warriors despite going ahead in the tie. They have played Andre Iguodala and Shaun Livingston, two of which can perform functions that Durant develops due to their height and mobility, and also have the DeMarcus Cousins drop, which is recovering well but is not available for the rest of this The last year something similar happened but on the contrary with a Chris Paul that was the one that fell injured, which prevented the Rockets from giving the surprise and made them fall in the seventh game against the Warriors.
Photos from as.com