Castro, hunted by the cameras in the box of the Pizjuán: "They play bad and the fault is mine"
The president of Sevilla received complaints during the match against Leganes for the moment of the team. With two days remaining, the club has already secured a new ticket to Europe.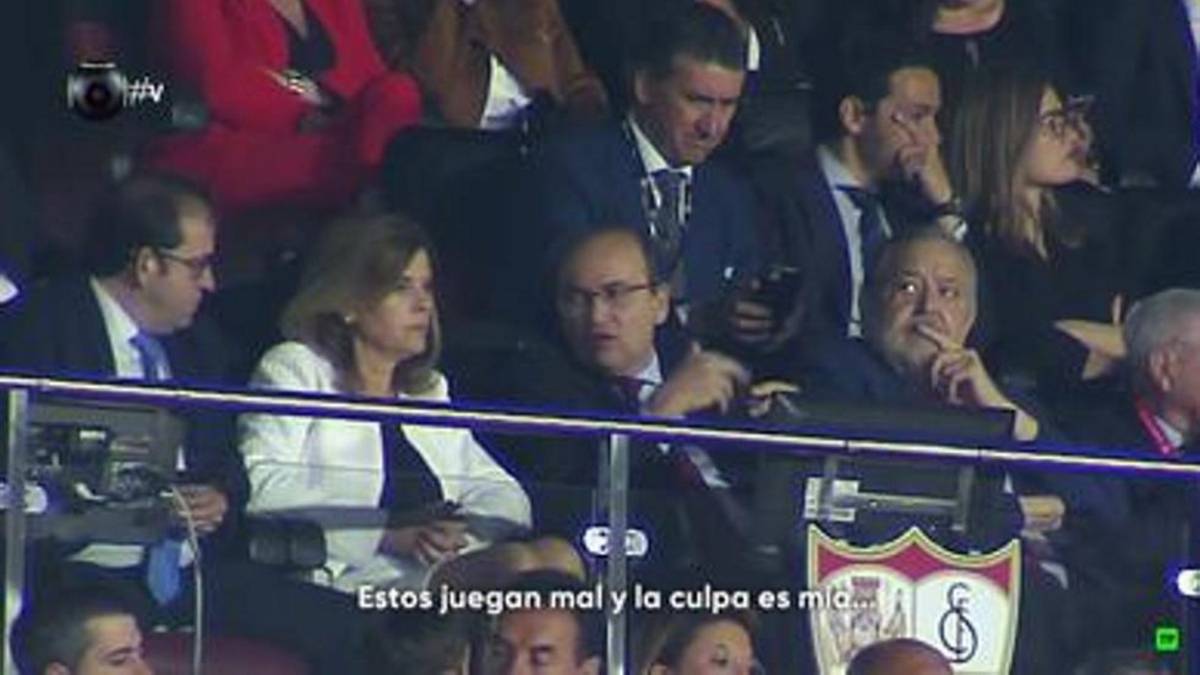 The defeat of Sevilla against Leganés filled with protests the Ramón Sánchez Pizjuán last Friday before the bad time that the team is going through and the difficulty of fighting for fourth place in the League. During the duel, the cameras of #Vamos, of Movistar, captured some reactions of the president, José Castro, before the numerous complaints of his fans: "These play badly and the fault is mine" .
No this is the first time that Castro has becomes the object of criticism of the sevillista crowd during a campaign that left many doubts but also a ticket for European competitions, the fifteenth in the last 16 seasons. An endorsement that keeps the club among the greats of the League.
The Sevilla team, with Joaquín Caparrós at the helm of the bench, tries to fight for fourth place in the standings in order to fulfill its objective of going to the next edition of the Champions League, although the difficulty is maximum after adding two defeats in a row.
Photos from as.com