Carlos Coloma and Rocío del Alba are imposed in the first stage
The FLASH STAGE did not disappoint and offered a fast and fun stage for the bikers. Doublet of the BH-Cafés Temple.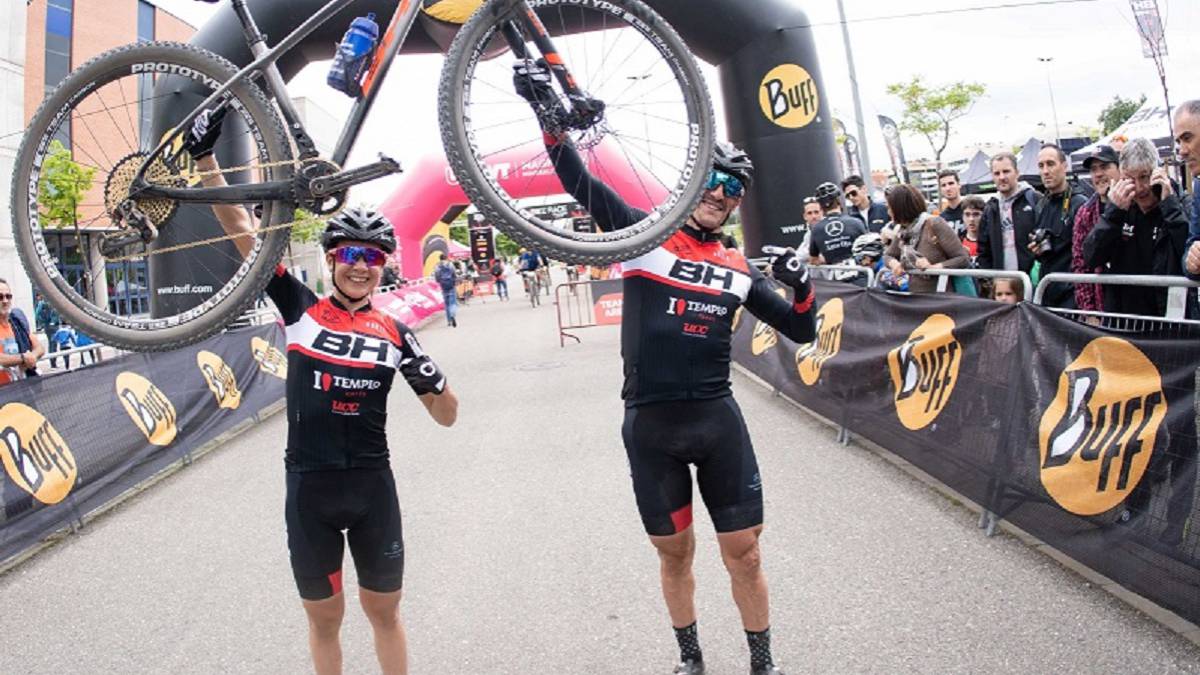 La Rioja Bike Race started with a very fast stage of 17.6 kilometers with departure from the La Grajera Institutional Winery. After a few kilometers through the Logroño golf course, the route marched through the south through the first Rioja vineyards before returning and facing the greatest physical and technical difficulty of the day, the classic stretch of the Pico del Águila. Moment in which the stage broke into male and female category. During the first part the Male Elite group was grouped with Ever Alejandro Gómez (Olympia Factory Cycling), Vlad Dascalu (Brújula Bike Racing Team), Miguel Muñoz, José María Sánchez, Enrique Morcillo (BUFF®-Scott MTB Team), Carlos Coloma ( BH-Cafés UCC Temple). Coloma, knowing the stage, as he runs at home, he knew that what was still to come was going to be hard and competed and at all times he controlled the group.
From there until the end, the stage was very competitive. Coloma, along with Dascalu, Sánchez and Gómez, got out of the group and faced the final straight solo. After a spectacular and fast stretch favorable to the Palace of Sports of La Rioja, Coloma won his teammates, followed by Dascalu and Gómez. Again the BUFF®-Scott MTB Team makes a great stage, staying at the gates of the podium.
In Elite Women's category there were two distinct parts. On the one hand, until the middle of the stage, the day was dominated by Corina Mesplet (Carlos Coloma Bike Club), followed by Sarah Gosden (Bike 101 CDE) and Cristina Barberán (Symisur Centauro Bikes). But the Pico del Águila went bill and yielded positions to the Mountain Bikers that came from behind. One of them was Rocío del Alba García (BH-Cafés UCC), who risking a lot in the last kilometers managed to win the first stage arriving alone. The second classified was Clàudia Galicia (Megamo Factory Team), which came from behind and squeezing the same as the Norwegian Hildegunn Hovdenak (VPG), who managed to overtake the first Mountain Bikers that at the beginning of the stage they shot very fast.
Photos from as.com