Carlin came out burning in the F2
The car of the Japanese Matsushita caught fire in the first round of the second race, although nobody suffered damage.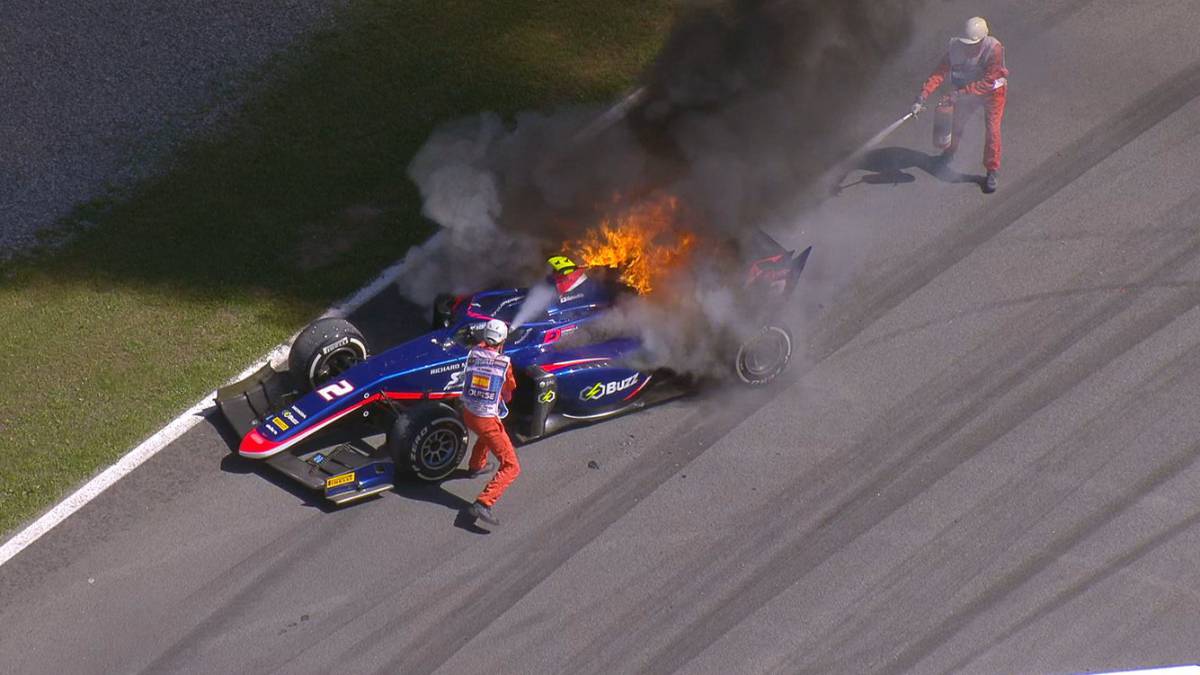 Nobuaru Matsushita, Japanese driver of the Formula 2 closely linked to Honda in recent years, had to get out of his car in a hurry right after the start of the Barcelona race because what seemed like a slight smoke was transformed into a tremendous barbecue that required the appearance of several extinguishers and, even, the safety car. The Japanese run with the Carlin team, one of the strongest in the categories of access to F1 which is, curiously, with whom McLaren will team up in the next 500 Miles of Indianapolis to build their team.
Nobody suffered damage and Matsushita He was able to return to the paddock of F2 without incidents, beyond the fright. Latifi, a solid leader of the championship, was imposed in the first race of the weekend. In Barcelona, the new Formula 3 of the FIA, which replaces the GP3, and the Porsche Supercup of Europe.
were also added to the program.
Photos from as.com