Carapaz wins after a fall that saved Roglic: Dumoulin, KO
The Ecuadorian held on head after a montonera to 6 km and won in Frascati. Roglic increased differences in the general. Landa was shot by Simon Yates.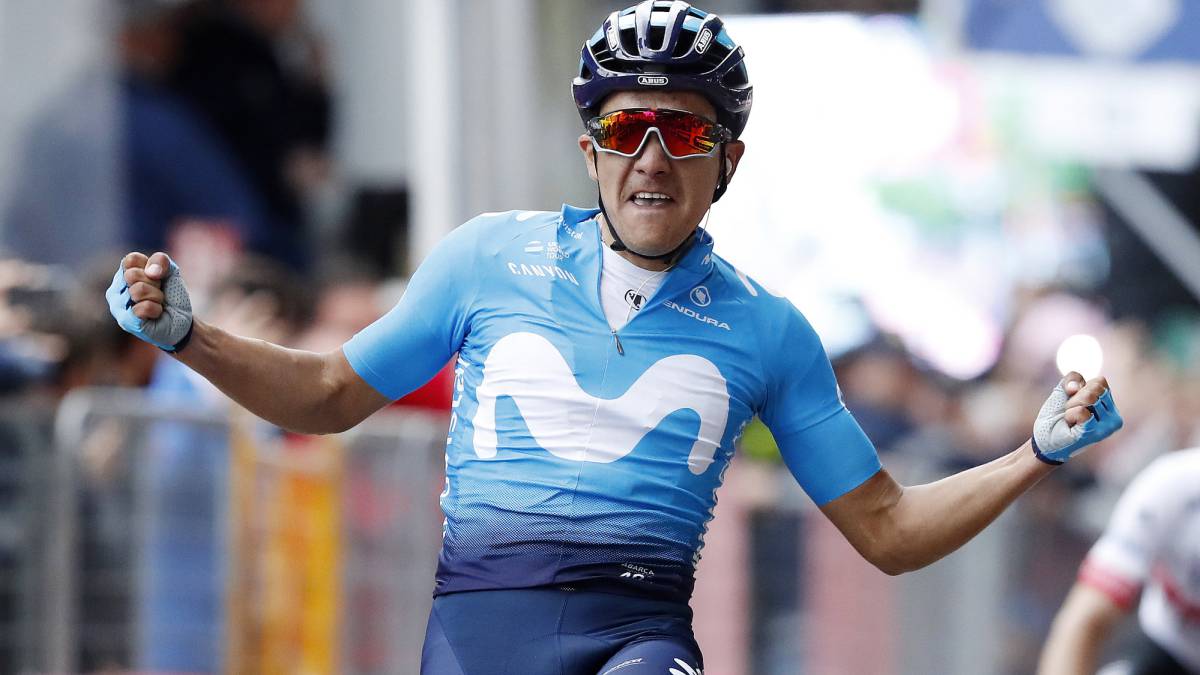 A hill climb, the last two kilometers at 4.4%, became a pitched battle between the teams of the favorites and the sprinters of the sprinters to reach the front positions of the peloton. In the midst of that tension there was an ponytail six kilometers from the finish line: there Tom Dumoulin was eliminated, who entered Frascati visibly bruised. As soon as he took a shower, he was transferred to perform X-rays on his left knee and elbow, the most damaged areas. He assured his continuity in the Giro after discarding fractures: "But the fight for the classification was finished" .
Esa the Movistar saved it, although there was a later one that was not offered by the television cameras. Mikel Landa was shot by Simon Yates at a roundabout. He broke the bike and Lluís Mas lent him his. The Briton exculpated himself on his Twitter account: "Another cyclist collided with me before. Fortunately, I got rid of a good one, even though I bothered the left side: hip, knee and side. " Of the candidates for the pink jersey, only the bearer of the garment, Primoz Roglic, survived in the head, solid, attentive and well protected by the Jumbo. Very ready too, Richard Carapaz resisted in the group, calculated his distance and 500 meters launched his attack: second victory in the Giro in his second participation. It even aguantó the onslaught of a sprinter cache Caleb Ewan.
A so Roglic made a considerable difference in a day in which nobody expected that such a casino (mess) , as they like to say in Italy. The Slovenian is now in the general standings with 35 seconds ahead of Simon Yates; 39 against Nibali; 44 to Miguel Ángel López; 49 with Majka; 55 regarding Mollema; 1:02 to Jungels; 1:36 with Zakarin; and Landa already gives 1:49: "This is not the desired start. In fact, the sensations are pretty bad with this disadvantage against ". The national squad lost Dani Navarro, who was transported by ambulance with three broken ribs, pulmonary perforation, hemothorax and pneumothorax. Only the Roglic and Carapaz beneficiaries came out of the Frascati fleece.
Photos from as.com