Carapaz: "My progression is not slowed down by working for Landa"
Fourth in the Giro of 2018 and with triumph in Montevergine, this 2019 has already been imposed in Frascati and marches 28 seconds better than Landa.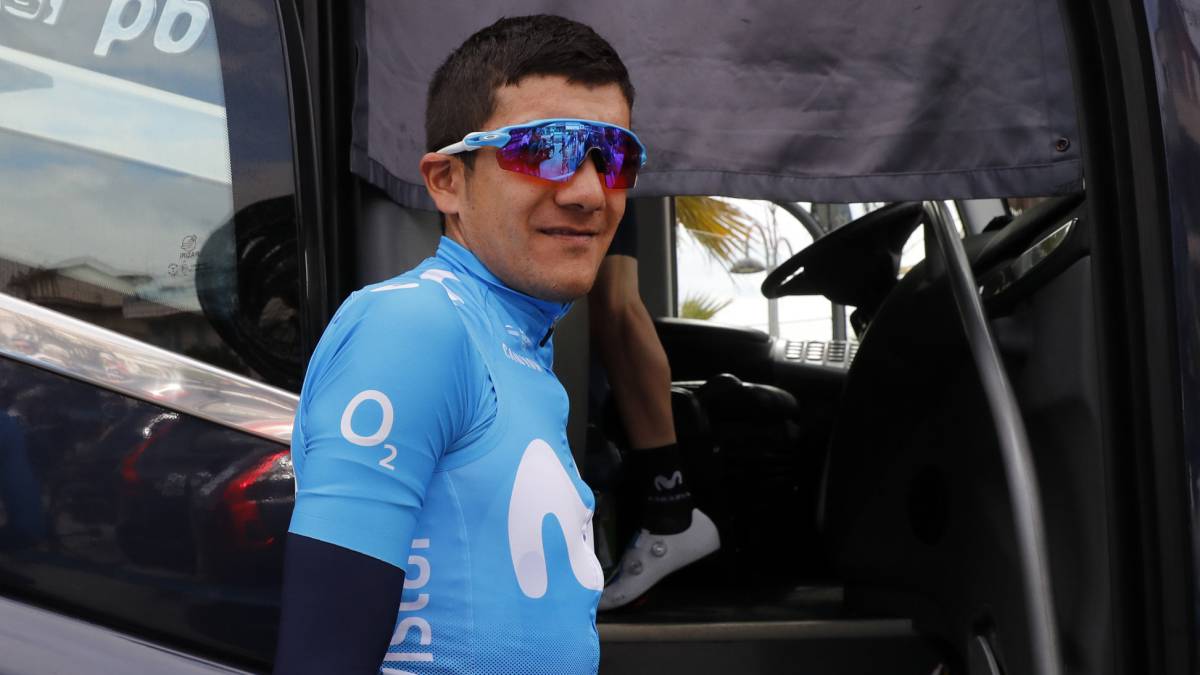 Winner of stage in Frascati, his second victory in the Giro in his second participation, and 1:21 of Primoz Roglic. How do you rate your start to the race?
For now I think it's good, excited for the good performance and my second success here, although I gave way to Orbetello almost an unexpected minute. The comrades tried to rejoin me in the squad, but after changing the bike and pedaling a little regular, because the other guys are taller, we took a montonera that cut our comeback. Even so, we continue with optimism.
In Movistar they point him out as a co-leader with Mikel Landa.
I do not think about that right now, I do not care. Mikel is in a great moment and will have the support of the team. I will do my best to help you and be available when you need it. The plans do not change, we have a plan and we will try to execute it with the confidence of having already achieved a triumph. In addition, Andrey (Amador) also went up in the general after his escape in San Giovanni. The important thing is to show up and do well as a block, as José Joaquín (Rojas) with his two consecutive getaways.
Do you not disappointed to take a step back after finishing fourth in 2018?
No. It does not slow my progression. I arrive with all the illusion of competing to the maximum and I owe to what they tell us in the squad. On this occasion, I have more background, support Mikel. It does not bother me or hurt me, because I will have more opportunities in the future and I am a young cyclist (25 years old) .
What do you expect from the decisive time trial of San Marino?
I will take it calmly, without any pressure, so that Things go well for me. I do not set goals or time calculations, just look for the best performance.
Tell us your opinion about the presence of three riders from Ecuador in three World Tour teams (Jhonatan Narváez belongs to Ineos and Jonathan Caicedo, to Education First) in this Giro .
I love that our sport is becoming more and more important in the country. I hope there are many more. Although I do not know if I have opened the way and influenced, I would like to believe that young Ecuadorians opt for the bike because of what they see of current professionals. It excites me and makes me proud.
Photos from as.com