"You can give the carom on the last day and go to Europe"
Mikel Merino is one of the great protagonists of the Real in the last days. The Navarre has been able to perform in different positions, and also has made important goals such as the draw against Real Madrid.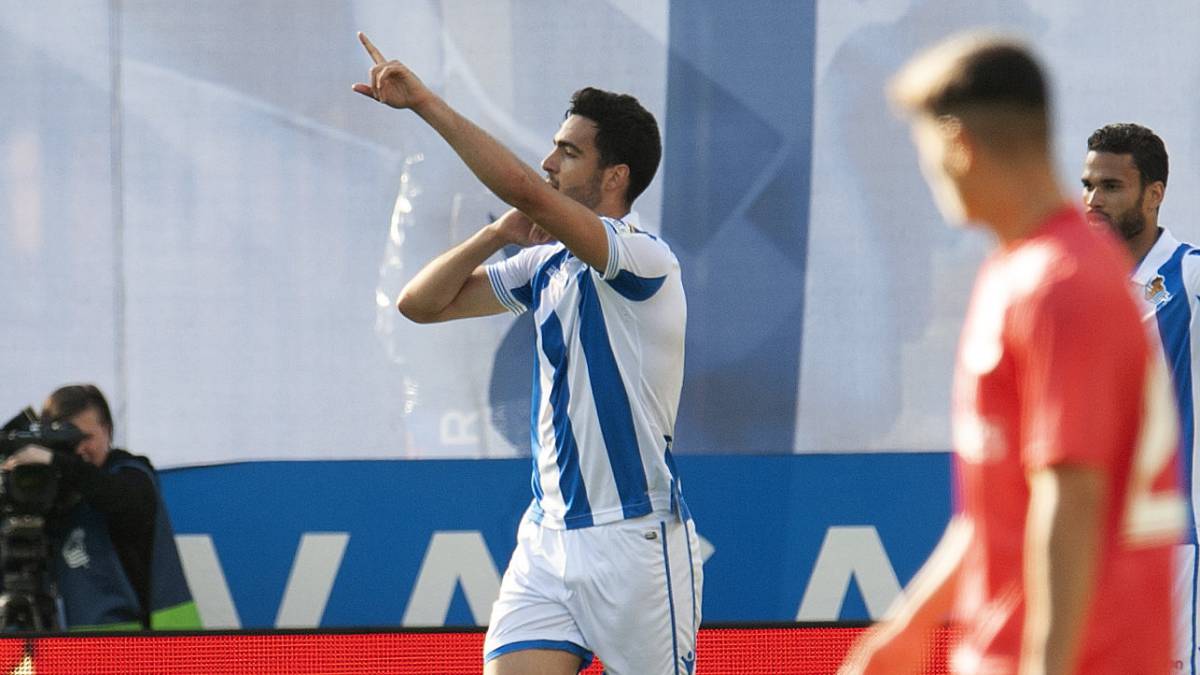 -They already add three consecutive wins again ...
The truth is that the team is in very good dynamics, because they do not win three games that easy. You have to do things very well to win and have that little bit of luck. The team is doing it and we still have options and get into Europe, and until the mathematics say otherwise, we will fight with everything.
-Where was the key to victory against Madrid?
I think the key was to continue doing our thing, not to come down, even though things could go wrong, especially because they were doing a high and very strong pressure. Continue insisting, be mature to understand and interpret the moments of the match.
-One goal and two good chances, almost goes around the ring with Madrid ...
(Laughter) Well, well ... It's not what mine to score goals, although it is okay to help from time to time. But it is something that I like and what I want to improve, get more goals, step more area, is important in that aspect is decisive and I hope to improve.
-Do you really think that Athletic can click on the last and we win to go to Europe?
Yes, you can perfectly give that carambola and go to Europe. Of course. Athletic will play against a very tough opponent, and we will go to Cornellá dead. we can win or lose. We will go out to die there, to bite, and of course we can give it.
-What percentage do we have for victory?
I do not know what to tell you, I'm not a mathematician, so I do not know what percentage we can have. The only thing I have clear is that we must do our part, which is to win, which is not easy, far from it. To hope that the opponent loses, and we focus on our own, and if things go well, we will have a lot of joy, and if not, then we will be satisfied with the good work.
-Is it important to maintain efficiency in the face of the last goal? matches?
Yes, now it seems that we are having more luck facing the goal than before, the balls are entering and the team is still playing well. And as the coach says, the important thing is the way in which we play, and the result is a consequence of it.
Photos from as.com