Brett Brown will remain coach of the Sixers
Wojnarowski has confirmed a news that was in serious doubt after the elimination of Philadelphia at the hands of the Raptors.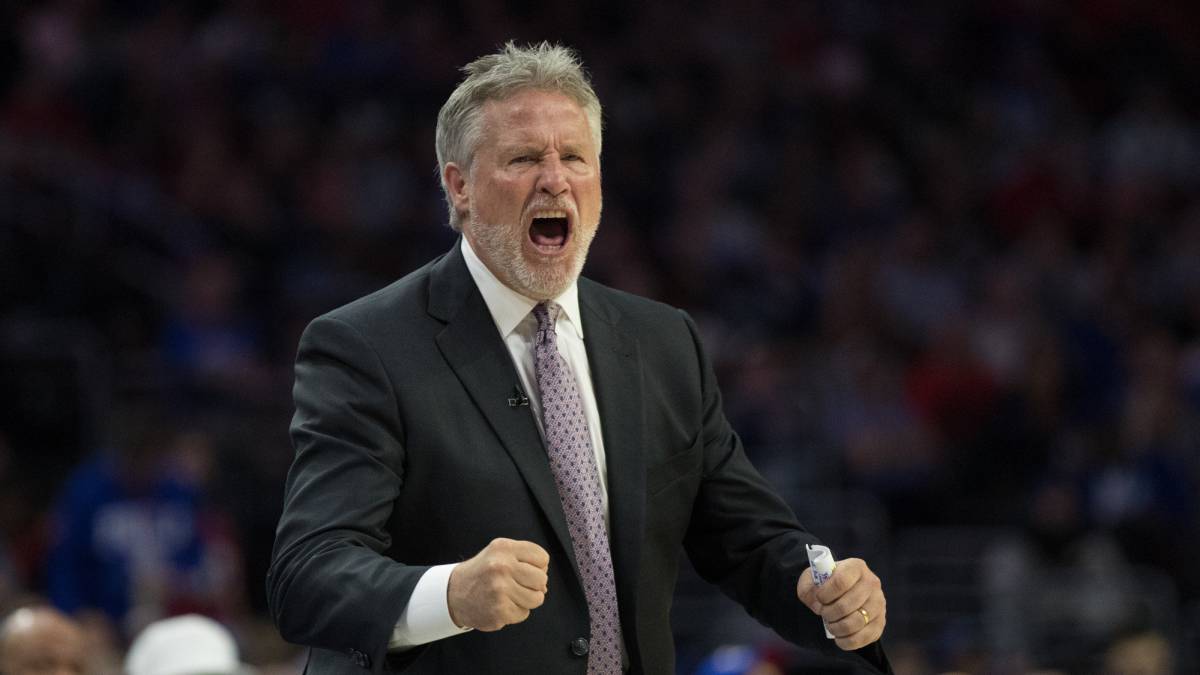 Brett Brown, coach of the Philadelphia 76ers, will remain one more season. Despite rumors that the elimination of the team could be the end of the franchise, Josh Harris, owner of the Sixers, has confirmed to ESPN. Adrian Wojnarowski, an American journalist, reported that there was a three-way meeting yesterday between Brown, Harris and Elton Brand, general manager of the franchise. And that in it disappeared the doubts that Harris could have on the continuity of the technician.
In that meeting the three involved would have already talked about the decisions that the franchise should take for this summer, which are focused especially on two aspects. The draft to be held in June and for which tonight the positions of the teams in the lottery, and the continuity of several of the stars of the staff that conclude the contract will be drawn. The Sixers' intention is to continue counting on both Jimmy Butler and Tobias Harris.
The Sixers, who with this contract extension will pay Brown almost 15 million dollars, have wanted to quickly end speculation about its continuity. After several years of tanking led by him, he has reached two consecutive seasons in the semifinals of the Conference. Although with the arrivals of Butler and Harris in the middle of the course the expectations were put higher for these playoffs.
What is certain is that Brett Brown has the support of the heavy weights of the clothes. Joel Embiid, the most important player in the squad, came to his defense after falling in the seventh game in Toronto: "I do not think you have to worry about anything, he's an incredible coach, a better person and, obviously, I love him very much. There is someone to blame, look at me. "
Photos from as.com