Bordalás: "I have a contract and my idea is to continue in Getafe"
The coach of the azulón club said on Tuesday that his intention is to continue. "There is no reason, I have said many times, to think otherwise," said the Alicante.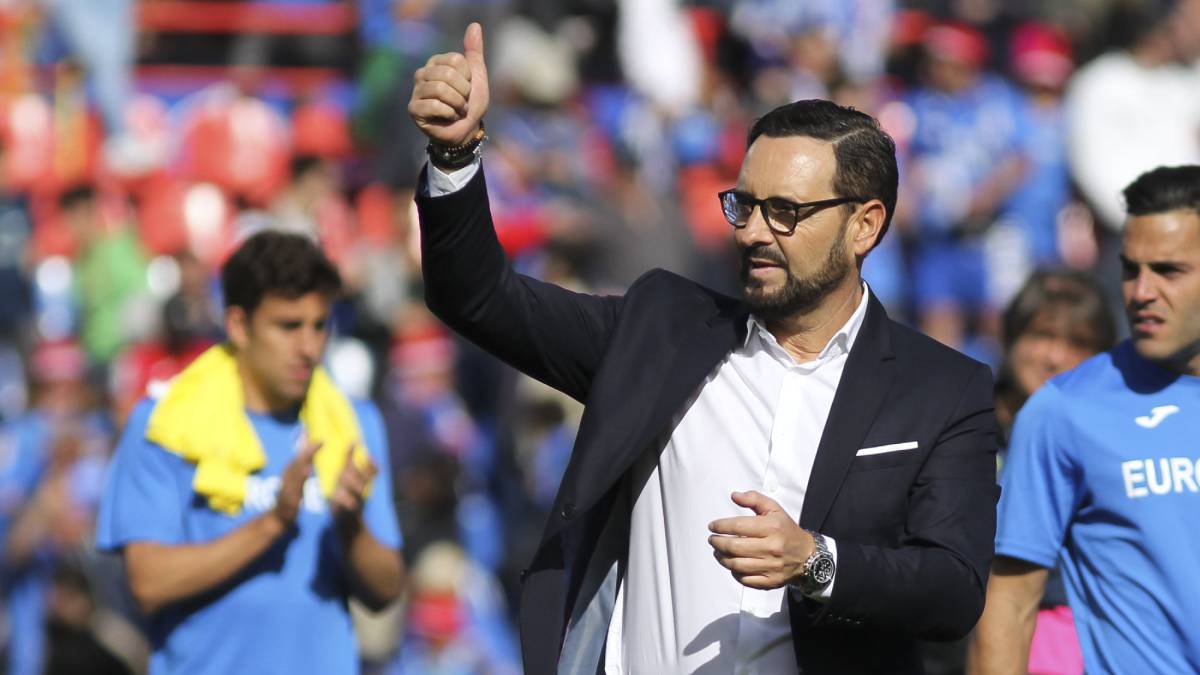 José Bordalás, coach of Getafe, said on Tuesday that his intention is to continue in the Madrid club next season, recalled that he has a contract and made it clear that his "thinking" is to continue in the entity chaired by Angel Torres. The Alicante coach, during a Volvo event, explained that his future will be linked to Getafe, the club he has directed this season to fifth place, the best in its history in the First Division. "There is no reason, I have said many times, to think otherwise. I have a contract and my thinking is to continue in Getafe. There is no other thought," he said. "Yes, I repeat again, there is no reason to think otherwise, I have not talked about it (that it has offers abroad.) It is normal, but I have not said promptly that there have been offers. agent, it's normal We've had a great season just as there are offers for Getafe players, there's interest, but we have a contract, we do not think of another possibility ", he said. Bordalás confirmed that his fans can "be calm" with his stay at Getafe because "to this day," he insisted, "there is no reason" to think that he can leave the club in Madrid. In addition, he said that in his "mind" is enjoying the season that has ended and "load batteries" for next year, in which Getafe will play three competitions (League, Copa del Rey and Europa League). Questioned by the time he thought that qualifying for the Champions League was quite complicated, he acknowledged that after losing in San Sebastian to Real Sociedad, with three days to go, the chances diminished. "Personally, I knew it would be very complicated, that match, having scored a point, even having won, we would have had 80 percent of the Champions League, but losing, it was very difficult," he said.
Also spoke about Jorge Molina and Francisco Portillo, who finish their contract in June, and said they expect to continue next season because they are two players who "gave a lot to Getafe" with a level of commitment "very high" football and personally. Another man who could have offers, the Togolese defender Djené, could also stay at Getafe. Bordalás, gave a clue: "He is very happy and very comfortable." The president told me he does nothing Djené bought a house in Getafe, he is very happy, very comfortable and we have no reason to think of another possibility unless another club and pay its clause, "he said. With respect to the three yielded who return to their clubs (Foulquier, Cristóforo and Samu Saiz), said that it is "obvious and normal" that they return to their home teams. "Then it will be seen if there is a possibility of returning here or not, they also depend on their club, and from there, decide what matters most for our team." Finally, he pointed out that for the next course, Getafe will have to make a long and high-quality template so as not to have problems for competing in three competitions.
Photos from as.com