Big fight between Del Nido and Monchi at the April Fair
The events took place in the early hours of Sunday night in the booth that Monchi shares with some journalists and football people.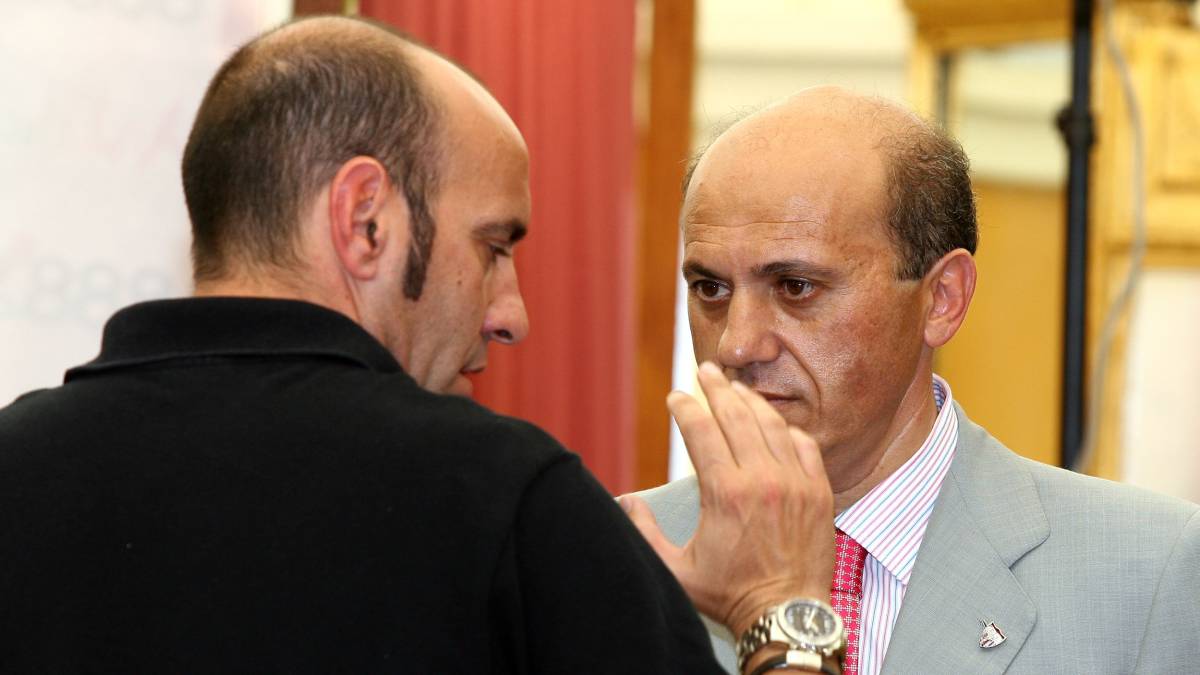 The ex-president of Seville José María del Nido and the current sporting director of the entity, Ramón Rodríguez Verdejo 'Monchi' have maintained a serious confrontation in a booth of the April Fair in which they have mediated criticisms about the management of the current council and insults , EFE informed witnesses of the scene.
The events, advanced by the COPE chain, were produced in the primer hours of Sunday night in the booth that Monchi shares with some journalists and soccer people and in which, among others , were the president of Cádiz, Manuel Vizcaíno, children of Del Nido and representatives of soccer players like former Betis player David Rivas and Sevilla Alejandro Campano.
The former president of Seville, according to the sources, initially greeted those present in the booth and stayed on the railing that separates it from the outer shelter, where Monchi went to greet him way to what Del Nido replied with extemporaneous complaints about the management of his successor, José Castro, and with an insult.
The situation became very tense with some physical friction that did not happen a greater by immediate intervention those who were in the booth and the subsequent mediation of the ex-Rivas, added the sources.
'Monchi 'was the sports director responsible for the stage of José María del Nido leading Sevilla until his resignation in December 2013, after He was replaced in the position by José Castro, with whom the coach from Cádiz continued working until his departure to Rome and later return.
The stage of Monchi next to del Nido is the most successful of the entity when the Nervión club won two cups of the UEFA, one European Super Cup, one of Spain and two titles of the Copa del Rey, although the subsequent exercises, already with Castro, this marés was extended with three new titles of the Europa League (2014-2016) .
Pese to this brilliant balance, relations within the Seville have been mediatized in recent years by the judicial vicissitudes Del Nido and the movements of the shareholding groups with an eventual possible sale as background.
Photos from as.com