Betis: its sports city, one of the largest in the world
He presented the new facilities he will build in Dos Hermanas. 51 hectares, for 33 of the City, 30 of Real Madrid or 16 of Barcelona.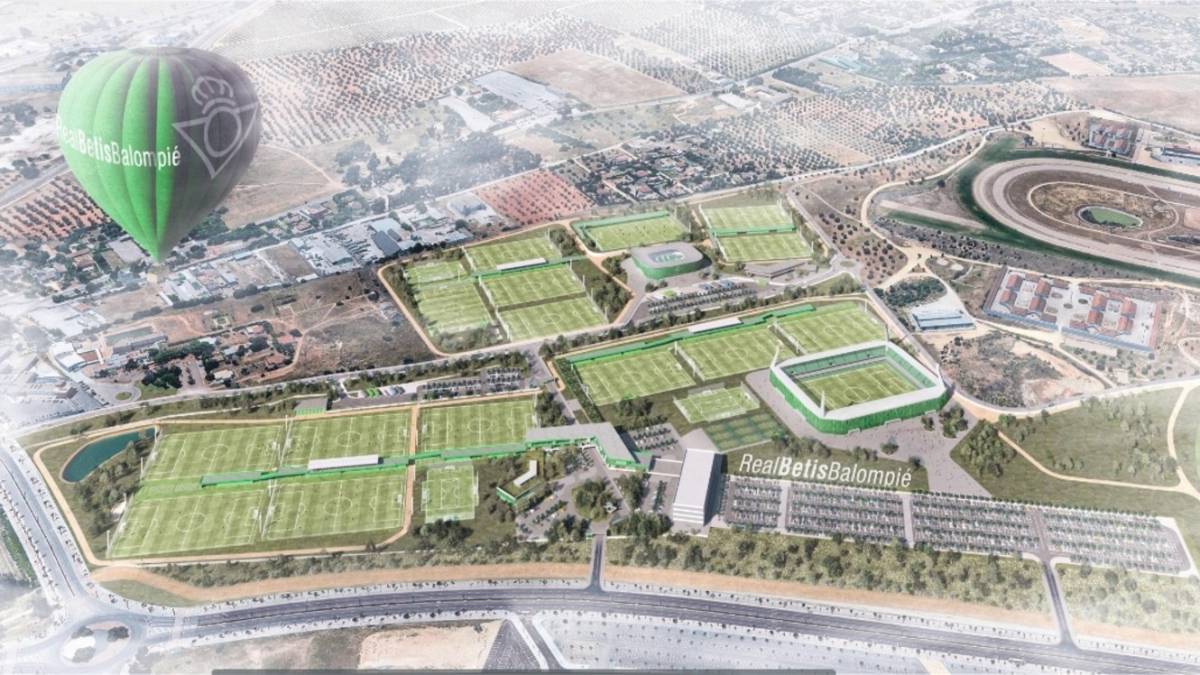 The Betis presented its new sports city on Monday, , which will be located in the town of Dos Hermanas in Seville, and which the club considers "one of the largest in Europe and the world" . The new facilities will have land of 51 hectares , for the 33 that has Manchester City, 30 for Real Madrid, 28 for Ajax or 16 for Barcelona.
This new sports city will have 15 Football-11 fields, several natural grass and other artificial; a multipurpose field, a multipurpose sports building, a stadium with capacity for 8,000 spectators that will house the Betis Deportivo and Real Betis Females matches, three goalkeeper training camps, as well as tennis and paddle tennis courts. The new sports city will also house an administrative building, another multipurpose, a social club and a new building-residence of the quarry with capacity to accommodate 100 children.
The execution of the works will have two phases. The first will focus on the construction of the minimum infrastructure to move the next season to the quarry next season. In that first phase will have eight football fields 11, two football fields 7, two specific training camps, covered stands and a multidisciplinary building.
Ozgur Unay, infrastructural advisor of Betis, said that "a process of modernization of the club's infrastructures has been undertaken. The current sports city is almost 30 years old. We renovated it five years ago, it houses three 11 football fields and one 7 football field, and for a quarry like ours it is insufficient ".
Photos from as.com