Betalú, king of the desert: fourth consecutive Titan Desert
The last stage was for a tandem (Font-Avila) for the first time in the race. Betalú kept the lead and tied in the palmares with Roberto Heras.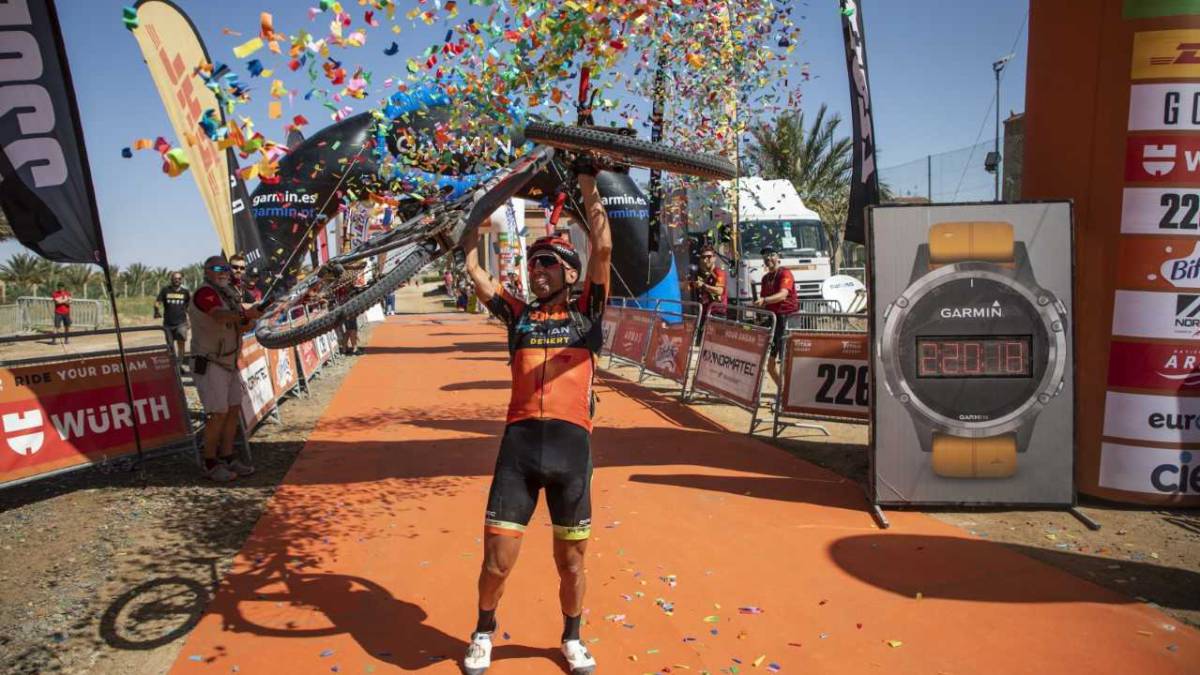 Josep Betalú is the king of the Moroccan desert. The Catalan, 41 years old and settled in Costa Rica, was proclaimed winner of the Titan Desert 2019, in which only for a day (from the second to the third stage) did not wear the leader's jersey. Until this edition, Roberto Heras was the dominator of the race, with four wins in the general classification. Now, Betalú has matched that record ... and also won the four consecutively, something never seen before.
The last stage, the softest of this 64-kilometer edition between El Jorf and Maadid was historic, ya that for the first time won a tandem, the one formed by Joan Font and Ignacio Ávila. The latter only has a vision of 10% in each eye and were three times world champions of adapted cycling and silver in the Rio Paralympic Games. The squad generally agreed that they deserved a stage (they were second on Wednesday) and in Maadid they had the prize they were looking for. Fifth in the stage was Joaquim 'Purito' Rodríguez, who at times came to shoot at the head of the race and it was his best day in his debut on the Titan.
Junto Betalú, the podium was completed by Guillem Muñoz, second classified, and Moisés Dueñas, in the third place of the cajón. In the feminine modality, triumph for Anna Ramírez, who prevailed in all the stages and continues with his idyll with the odd years: he won in 2015, 2017 and now. He finishes an emotional Titan that witnessed the first death in its 14 editions, since in the second stage Fernado Civera lost his life for one for cardiorespiratory. The next edition already has date: from April 19 to 24, 2020, a week before the usual time to coincide with Ramadan, since there are many Moroccans who collaborate in the race.
Winners of the Titan Desert 2019
2006: Pedro Vernís
2007: Melcior Mauri
2008: Roberto Heras
2009: Israel Nuñez
2010: Roberto Heras
2011: Roberto Heras
2012: Roberto Heras
2013: Luis Leao Pinto (Portugal)
2014: Ondrej Fotjkik (Czech Republic)
2015: Diego Tamayo (Colombia)
2016: Josep Betalú
2017: Josep Betalú
2018: Josep Betalú
2019: Josep Betalú
Photos from as.com