Berzin: "Winning Indurain in the Giro of 1994 was glorious"
The Russian celebrates this 2019 the 25th anniversary of his greatest success as a professional, the Giro in which he beat Pantani and Indurain. He spoke with As in Bologna.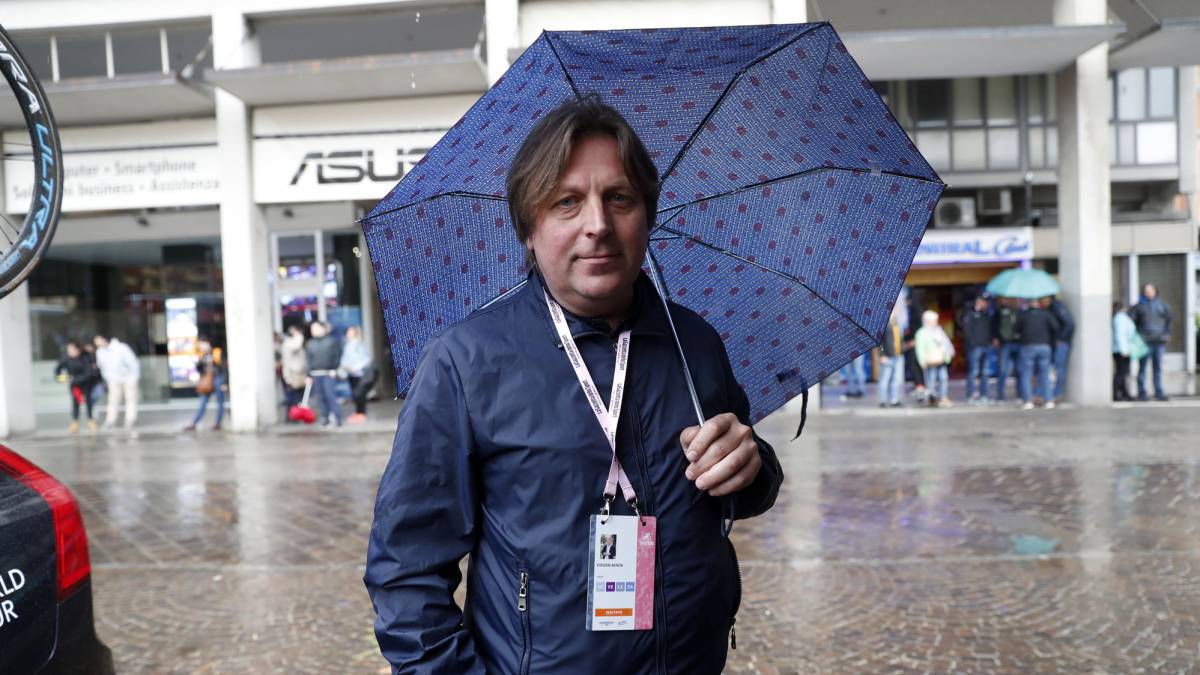 -First, how are you after professional cycling?
-Very good, do not you see me? I've been visiting the Giro for a couple of days, to the test I won 25 years ago. I live in a quiet town about 40 or 50 kilometers from Milan, I'm not going to give you any more clues to continue with that relax (be part of laughter). I am dedicated to the sale of cars and to represent brands. I dont complain. I like to live life.
(The Russian Evgeni Berzin, born in the Baltic city of Víborg 48 years ago, celebrates this 2019 the 25th anniversary of his title in the Tour of 1994. Despite the rain was presented with very good Humor and some characteristic kilos of more at the exit of Bologna, the same town from which he started the race that became the best victory of his career: beat Marco Pantani and Miguel Indurain) .
-How do you remember That triumph?
-As if it were yesterday. We started in Bologna, first with a day online and then with a time trial sector. Armand de las Cuevas won, I finished second and Miguel, third. There I gave them a few clues about the attention they should give me, but they did not seem to take it very seriously (more laughter). Better for me, that I took the general, the jersey of better young, three partials and the satisfaction of surpassing Pantani and Indurain.
-Is your opinion on Indurain?
-Magnificent, of course! As an athlete and as a person. I consider him one of the great champions of the history of cycling, such as Coppi, Anquetil, Merckx or Hinault, each in his period. I try to keep the contact, although we do not agree very much. See you in some cyclist tour in Italy and little else. To beat him in the Giro of 1994 he knew me to glory.
(Berzin approached the bus of the Movistar to greet and ask for the runners and assistants with whom he shared rivalry and friendship) .
-He competed in a very dark time as soon as to doping, which involved yourself.
-Every time you have your guidelines. Like the champions, I do not compare them. It is part of the past. Cycling has been controlled a lot and continues in the same line.
(The Russian was expelled from the Giro of 2000 due to excess hematocrit.) That season he retired .
-Who does he like as a racer now?
-No I know, many, one day one and another day another. I'm not guided by a prototype. For example, Roglic, the leader of the Giro: it rolls very well against the clock, it is fast and it goes up phenomenal. It would match Saronni. I love brave guys, yes, like Nibali. It will be checked how the favorites of this round struggle, there is a lot of mountain and a terrible third week.
-What about the Spaniards?
-Landa ascends very well, but he lacks regularity. Valverde was injured, he is already old, although I respect his track record a lot and he achieved the 2018 World Cup with 38 years. A phenomenon.
Photos from as.com