Bautista: "The Ducati is good, but you have to know how to take it"
The Spanish driver and leader of the SBK World Championship gave an interview to motorbikemag.es to talk about his season with Ducati and his future plans.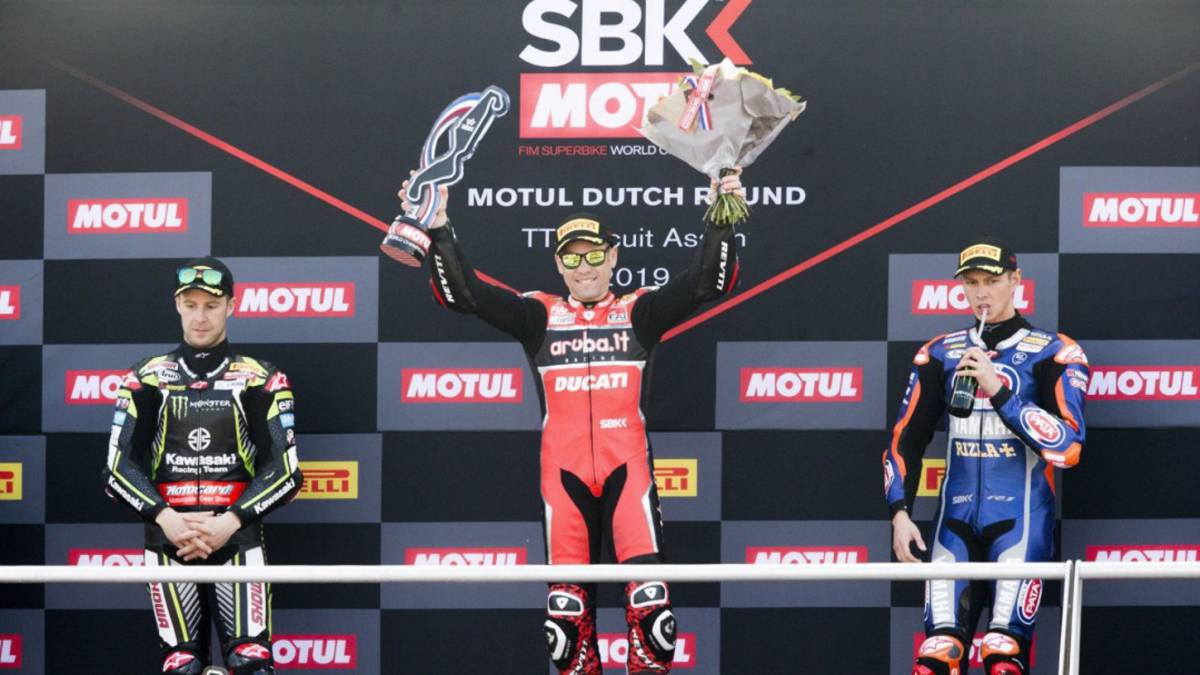 The Spanish driver and leader of the SBK World Championship gave an interview to motorbikemag.es to talk about his season with Ducati and his plans for the future. He talks about the Panigale 4V R, Superbike, MotoGP, his rivals ...
SBK World: "Start winning everything, honestly, I did not expect it. I've found myself very comfortable with this bike and with the tires from the beginning When you have confidence, maybe you can give more than 100% without realizing it and take it to a higher level Right now the distance with the second is wide, but in a weekend in which you go wrong and that you have problems, I can be tied again. "
Polémica with the Panigale: " Ducati, in this case Gigi Dall'Igna, is always renewing himself, that's something I admire a lot about him. seen that it can be done "up to here, up to here and up to here." He has done it and there is nothing else, there is nothing illegal, what the other brands have not wanted to do, it's their problem, they can do it. is seeing that for the next year that a brand is going to make a "MotoGP "For Superbike, that another one is going to get to win again. Do you need someone to wake you up? No, you can do it. If you do not do it, it's because you do not want to. You have to admit that the bike is good, but you also have to take it. I have more points than all the other Ducati boards. You have to put everything together; equipment, motorcycle and rider ".
Back to MotoGP:" la. I signed a year in Superbike because I did not know what I was going to find. At that time it was something that motivated me, for the fact of working with Ducati and in this championship. I did not think about the future anymore. Honestly, there is no clause. It is clear that if I went back to MotoGP it would be with an official motorcycle. I have it very clear. To be there again suffering with a satellite, trying to give the maximum and that the maximum can be a fifth ... No. I want the most I can get to fight to win a race. That I have very clear, that if I had to return to MotoGP would be only with an official motorcycle. If I had an official MotoGP bike, could I win or not? That's what I want to know. "
SBK level: " Many Spanish riders have gone through this championship and maybe they have not been able to get all the attention I think they deserve. That we are now giving this boom is something important. I am convinced that this has marked a before and after. Many riders who are in MotoGP, are left without a place and down to Moto2, now they will think about it and maybe they will come to Superbike. I think we're going to attract more pilots. It would be cool if more MotoGP riders came to see the level and what the championship really is like. It seems easy to say "this is coming from MotoGP and it is sweeping; Surely if we go, we destroy. " Well, we should see it ... "
Photos from as.com