Bautista and Verdasco advance; García López and Davidovich fall
Bautista beat Johnson (6-3, 6-4 and 6-2) and Verdasco, Evans (6-3, 6-7 (4), 6-3 and 6-2). García López fell to Delbonis (6-1, 3-6, 6-3 and 6-2) and Davidovich, to Thompson (6-3, 6-3 and 7-6 (3)).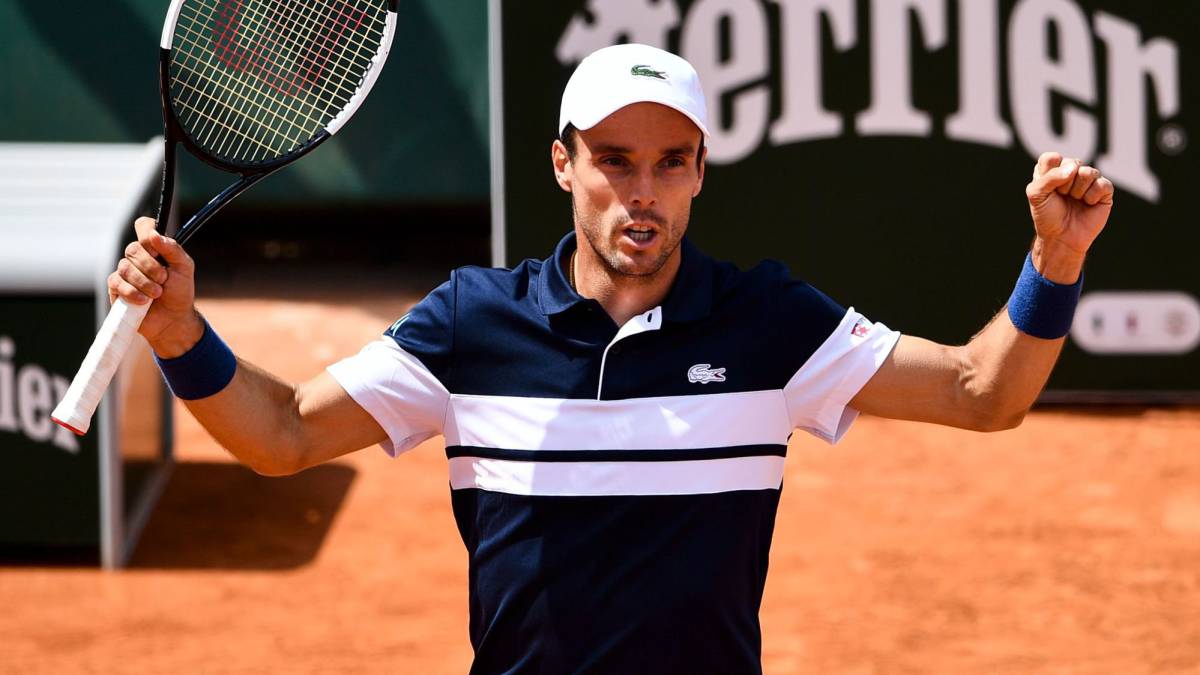 It was not easy for Guillermo García López the ballot to beat Federico Delbonis in the first round of Roland Garros. The Spanish came to win the three games of the previous one to get into the main draw of the tournament and face the Argentine, who had played and lost Friday against Zverev in the semifinals of Geneva. The player of Azul, one of the heroes of the 2016 Davis Cup, won in a match played in four sets: 6-1, 3-6, 6-3 and 6-2 in 2h: 36.
Delbonis was better in winning shots (30-23), won 75% of the points he had with his first service (51/68) and broke five times the serve of Garcia Lopez, who could only score a break, in the second set. It's the third time that Fede has gone to the second round in Paris after defeating the La Roda tennis player for the second time in three matches. Now he will face Fabio Fognini, a very complicated opponent with whom he has a negative balance (2-4) .
Bautista wins Johnson for the seventh time
Roberto Bautista started his career at Roland Garros in the best possible way. The Spanish got rid by the fast way of the American Steve Johnson (29 years and 65º of the world): 6-3, 6-4 and 6-2 in 1h: 42. It is the seventh time that he defeats him in so many other occasions. Bautista made a very balanced match (19 winning shots and 15 unforced errors) and did not allow his opponent to scratch a single break option, while he scored four breaks. The Castellon will face in the second round, height that has always come in its seven participations, the American Taylor Fritz, who swept the Australian Bernard Tomic (6-1, 6-4 and 6-1). "Everything went well, from start to finish it was a solid match, with few mistakes and in which I was aggressive when I had to be, all face to face, a bit unreal, because these games are not like that", said Bautista, who spoke about Fritz: "I won recently in Lyon, so it's going to be a difficult game, although playing this time to five sets benefits me more than him" .
Davidovich can not with Thompson
Alejandro Davidovich , who entered as a fighter in the final draw due to the loss of Kyrgios, could not stop the Australian Jordan Thompson (25 years and 69th of the world), who won by 6-3, 6-2, and 7-6 (3). Maybe the idea of being out of the tournament after losing in the last match of the previous one could have caused the Spaniard not to face with the rest or the necessary preparation a match of such a high level. Be that as it may, Thompson defended himself well from the furious attacks of Davidovich (35 winners) and minimized the errors (16) before an opponent who risked and committed too many (58). Thompson will be seen with Karlovic.
Verdasco knocks down Evans
Verdasco and Evans had never faced each other and the first match was won by the Spaniard, who demonstrates day by day that he continues in form at 35 in his 64th consecutive Grand Slam. He won without too much trouble the British (6-3, 6-7 (4), 6-3 and 6-2 in 3h: 25) . With an outstanding winners production ((53) he kept Evans at bay and did not win before because he missed the second set in the tiebreaker He lost his serve three times, but he countered with seven breaks. The Spaniard will be with the French guest Antoine Hoang, who surprised Bosnian Dzumhur (6-4, 0-6, 7-6 (5) and 6-3) .
Calendar and results of Roland Garros men's box.
Photos from as.com