Bartomeu: "We can not play as many and as few games against clubs as United or Liverpool"
The Blaugrana president spoke to The Guardian about future changes in the Champions League or the commercial expansion of LaLiga.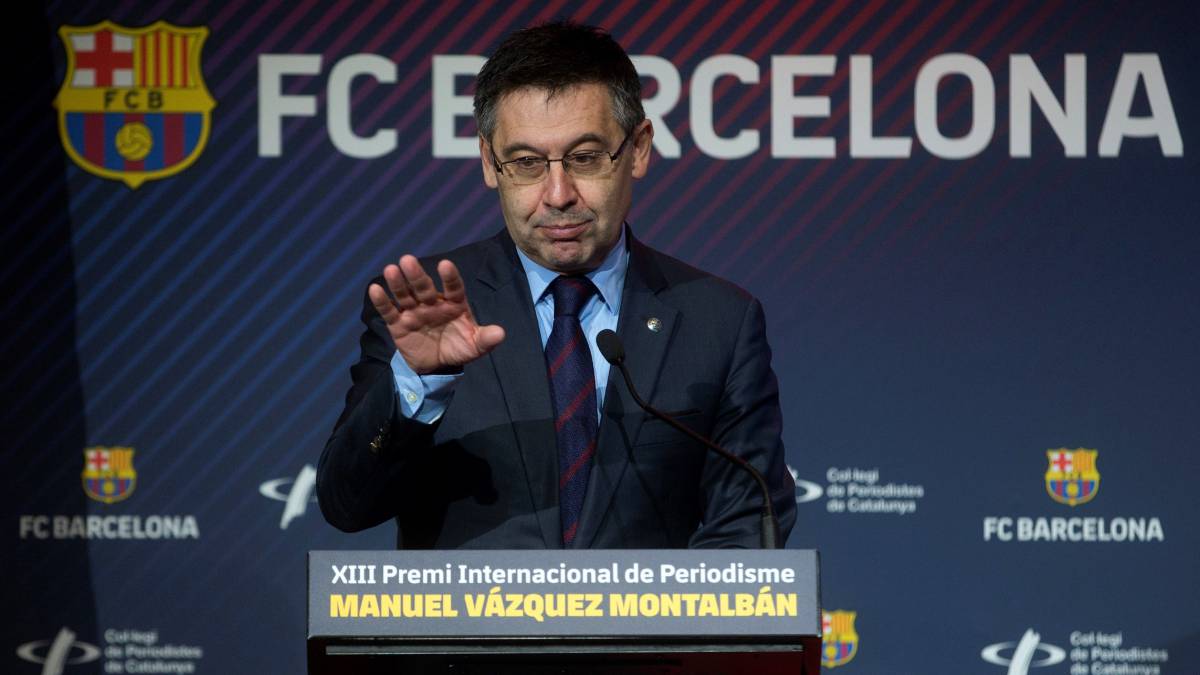 Josep María Bartomeu, president of Fútbol Club Barcelona, granted an interview for The Guardian and left a good number of starters, especially in relation to the Champions League. The Barça leader declared that the motivation of to change the format of the maximum continental competition is to improve it and set "the foundations of the future" : "The Champions is the milk, why are we going to change it? That means great changes in LaLiga, the Champions League and the Club World Cup ", explained.
These improvements are looking, according to Bartomeu, to respond to the demands of fans who" ask for more European matches and from 2024 the new format will allow it ". "This season is the first in 11 years that United played here in Barcelona, Liverpool was the first in 2006. It can not be that we play so many games but not so many against Liverpool or United" , he explained. However, the Blaugrana president specified his statements and clarified that these modifications would not imply a "closed league or Superliga" : "It is an evolution and more attractive, not a revolution" , added.
"LaLiga must compete with the Premier "
not only had words for possible changes relating to the Champions League, since also addressed the expansion abroad of LaLiga outside of Spain. The Catalan leader declared in favor of domestic parties away from national territory and argued that "We want to continue" soccer "United States" . "I wish there were three games out each year to promote the competition" , he added, "One in the United States, one in the Middle East and one in Asia, football has become a more global and democratic product. millions of fans and get closer to these followers is a matter of respect ".
Since, the president Blaugrana explained that he had refused to play the failed game in Miami if the match had been a Barcelona-Girona instead of, as was intended, a Girona-Barcelona and even justifies it: "Ask the president of Girona, other presidents called me and told me why not call them" .
Asimismo, he explained that this interest in making LaLiga a global product is due to the fierce competition with the Premier League: "They are our great rival. We have to try things to be able to compete with them" . "We have the risk of being eclipsed by the great English teams or by teams supported by states such as Paris Saint-Germain, it is not a threat, it is a reality" , he added, at the same time showing his slight disagreement with Parisians were not sanctioned by the Financial Fair-Play for a "technical issue" that avoids "dealing with the essence of the problem" .
"Politics and sports mix, it is a reality"
Bartomeu also addressed the Catalan question, insisting that "sports and politics they mix " since " is a reality that in the life of the clubs there is politics ". The president blaugrana explained that the position of the club in this regard is "clear and historical": "First we are democratic and freedom of expression is rooted in our club." There are 145,000 members and each has its own political vision. We are plural and we also believe in the right to decide, we have a minority of partners who think that our position is lukewarm, others think it is risky, but 77% agreed with our position, we will not take sides, but we defend our language and history We are a Catalan club, our roots are Catalan and 96% of our partners are Catalan, Barcelona is Catalonia's best ambassador, ", he said.
Photos from as.com