Azpilicueta: "It's a great game, we're hungry to win"
"We have become stronger from the downturns, we build a stronger group, I think it's one of the reasons we're here tonight," he said.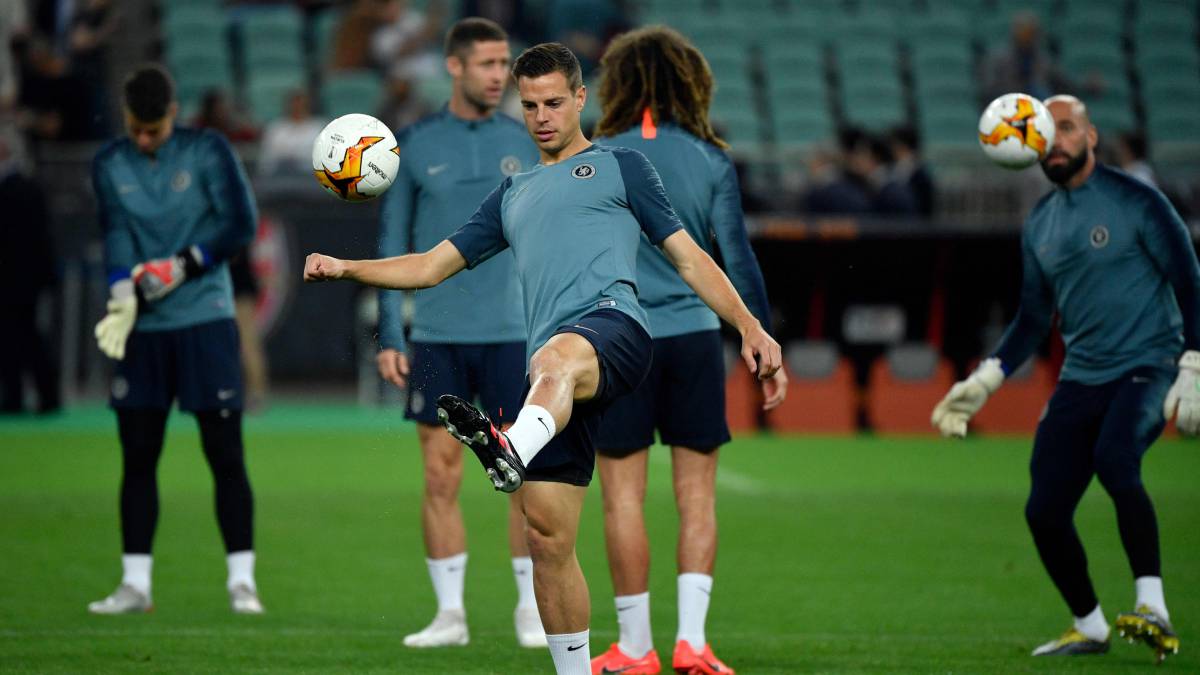 El Spanish César Azpilicueta, Chelsea player, said today that he and his teammates had in mind since the beginning of the season reach tomorrow, Wednesday, the final of the Europa League, as they have "hunger to win trophies" .
" We are Chelsea and every time we start the season we fight for each trophy, we started playing the competition in September and always we had the final in mind. It's a great match and we are hungry to win trophies, "he said at a press conference at the Olympic Stadium in Baku, venue of the final between Chelsea and Arsenal.
Azpilicueta recalled that David Luiz, who was accompanying her in the press conference, and he already won this trophy in 2013, when the coach was Rafa Benítez, after defeating in the final to Benfica (2-1) .
"For us tomorrow is a great opportunity to continue winning trophies .. . We know how big it is and we hope to be able to repeat it tomorrow ", he said.
The Navarrese defender, who qualified the" derby of London "match, although" in a European final ", admitted that the team has experienced" ups and downs " throughout the season with the Italian Maurizio Sarri on the bench.
"From the downs we have become stronger. We build a stronger group. I think that is one of the reasons why we are here tonight ", said
4
Azpilicueta, 29 years old and raised in the quarry of Osasuna, militated at Chelsea since 2012, where he came from Olympique de Marseille.
Por his part, David Luiz praised the stadium of the final, whose election has been criticized by the English press for its distance from the British capital.
"Great stadium, the facilities are incredible and gave us luck (in 2017 when they defeated the Qarabag 4-0). Hopefully we can dar luck tomorrow ", noted.
Also defended Sarri, whom he defined as" someone with a passion for football, with a big heart ".
" Football gives you the opportunity to meet new people all days. I think it's about how you work and how you believe in an idea. I think everyone believes in your (de Sarri) idea. Tomorrow is a great opportunity to finish well, "he concluded.
Photos from as.com