"We are sure to convince Davis to stay"
"We are very optimistic after talking to their representative," said Pelicans vice president of operations. The possible arrival of Zion would help in the decision.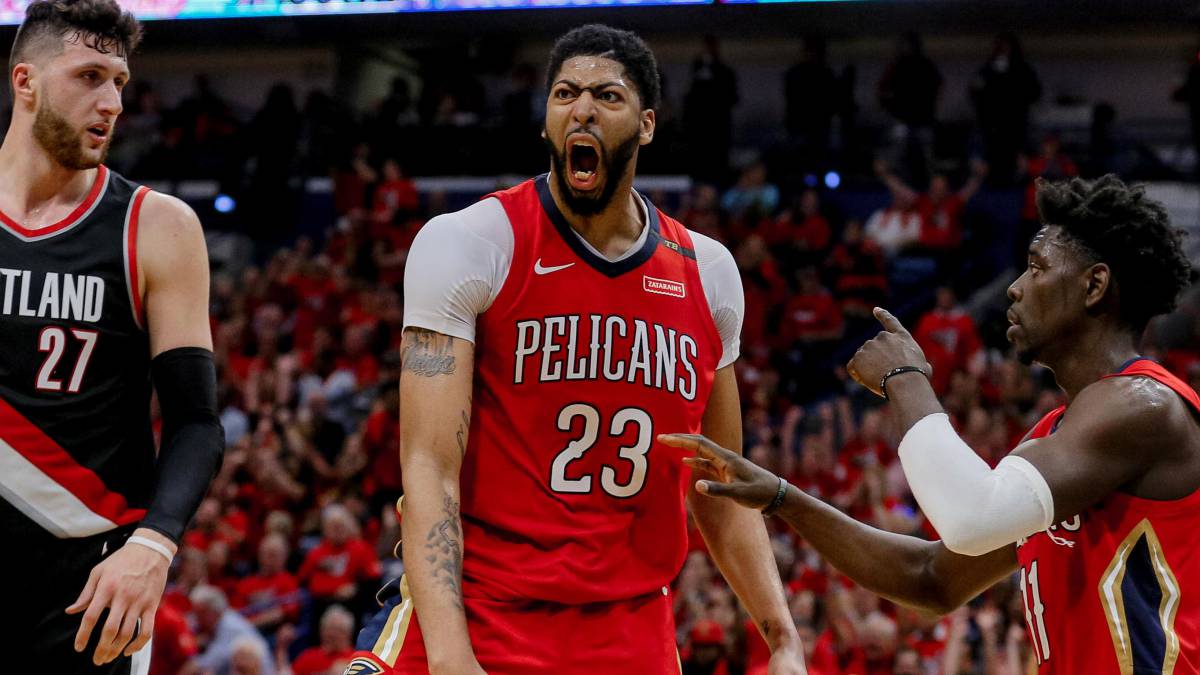 Some months ago, the future of the Pelicans painted more than dark: its star Anthony Davis made it clear that he wanted to leave Louisiana after seeing that his dream of competing for what every star craves, the ring, was something impossible to achieve in New Orleans In his seven years as a professional he has only reached the playoffs twice (2015 and 2018) and both have fallen to the Warriors: the first in the first round and the second in the conference semifinals. Or what is the same, a win of nine games in postseason.
Although this accumulation of things, the Pelicans still rely on being able to keep their star. More specifically, its vice president of operations David Griffin, who plans to meet with Davis soon. "I think that's the next step: look us in the eyes and talk about what's important to us." We are very optimistic after the conversations we have had with his agent Rich Paul, we are sure we can convince Davis to stay " , ditched Griffin, who held this position a scant month ago: "If it's really about winning, that's what matters to us." We have many reasons to believe that we can create, and in fact we are creating, an environment suitable for Anthony Davis. and so that any great player can be part of this ". This was picked up by journalist Mike Triplett (ESPN) .
"We have met with Zion and would be happy to come"
Both with Davis and without him, the future of the franchise did not augur great omens but the draft lottery selection has made change things: they have fallen from heaven the first choice of the next draw, which will surely fall on a Zion Williamson that aims at a generational player. Initially it was not the destiny that the Duke star thought, but the Pelicans dome has already met with him and the sensations are good. "We know unequivocally that both Zion and Ja Morant would be happy to join us in New Orleans and both are excited about our project" , said Griffin, who met with team coach Alvin Gentry, with the two clear candidates to the first place in the next draft after the lottery draw last Wednesday.
The project they are looking for in New Orleans is none other than building a winning team. His first piece to assemble this puzzle was to hire Trajan Langdon as general manager, thus leaving his position as asistente of Sean Marks, general manager of the Nets. Langdon had a short career in the NBA (in Cavs from 2000 to 2002) but was trained at Duke University: a factor that could terminal to convince Zion to wear the NOLA shirt.
Photos from as.com