André Silva replies to Caparrós: "I do not pretend anything, I'm injured"
The Portuguese says in an interview in 'A Bola' that his problems in the patellar tendon come from not having stopped in December, when they began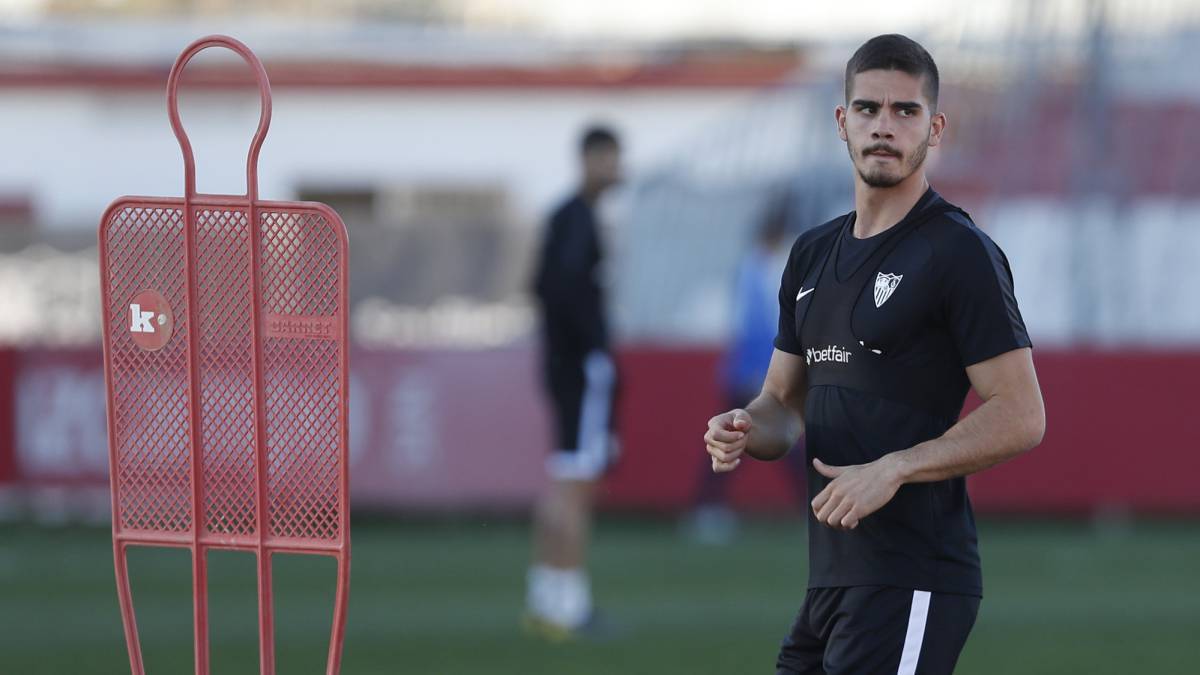 André Silva is in the focus of the controversy in Nervión for his eternal knee injury and for the statements of Caparrós last Saturday, when the coach utrerano hinted that the player was reserving to go butt with Portugal to the final of the League of Nations.
"Maybe the situation has not been managed in the best way, it should have stopped in December, but Sevilla needed me and I wanted to play, it's an injury that can allow me to play, with pains and limitations, but if you want I had to stop completely recovering, and when I did the treatment, the pain eased, but then it got worse again, "André Silva said in an interview on 'A Bola'.
In addition, André Silva was quite annoyed with the words of Caparrós, who was his main supporter so that he came to Nervión last summer. Machín asked for a reference forward while Caparrós trusted the Portuguese despite his bad year at Milan, where he came on loan for 4 million euros and with a purchase option of 38. "Who knows me and supposedly knew, knows I want to help always, I have a lot of affection for the fans of Sevilla, being injured is enough annoyance, insinuations about this kind of thing, they say I can play and I do not play ... I do not admit that they point my finger at me and say that I do not have desire to work ".
The next weekend will be fulfilled a month and a half since André Silva played his last minutes with the shirt of Sevilla and does not seem to be going to say goodbye to the fans on the grass, because this week still He has not trained with his teammates. In the first round, his purchase was taken for granted and now it is not contemplated. The attitude of the Portuguese international was very disappointing in Sevilla, and he has yet to be called by his national team at the end of the month.
Photos from as.com