Álex Márquez already thinks about MotoGP for 2020
Alzamora acknowledges that they have initiated contacts with the Pramac and the Moto3 champion assumes that, to climb, would be with a satellite team.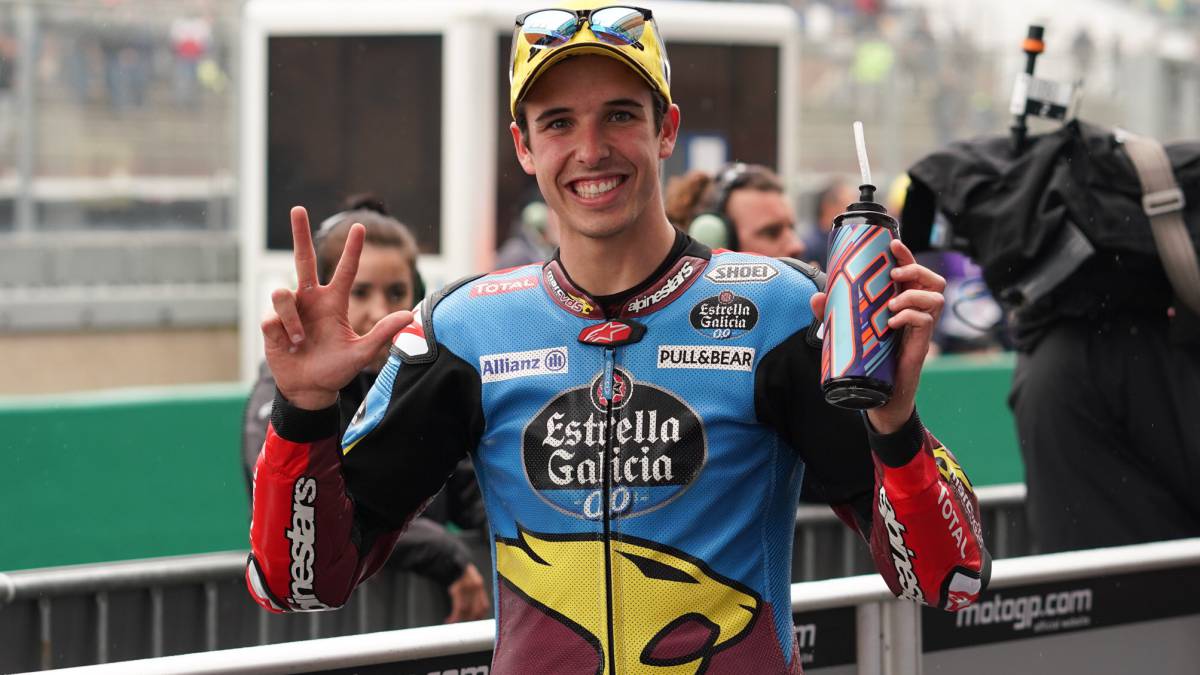 Scale to get to the top. That is the objective of any pilot and MotoGP the final destination. Everyone wants to compete with the fastest in the world on two wheels and Álex Márquez could turn the dream of a child into a reality that is getting closer. Your arrival at the queen category already began to sound a couple of seasons ago, however, the shortage of a competitive seat in the cylinder and some results in the middle class that left two fourth places as better performance, made the options not concrete and that Spanish focus on working to get his second crown.
Since, after five consecutive seasons in Moto2, time is running out and also the possibilities. The title is still the priority but also crowning his career. Márquez does consider that next year is a good time to make the leap, the ilerdense is already qualified for this challenge, and the only problem remains to find a competitive team in the highest category. "Álex is very young and to reach the queen category he has to find a good place" ... that seems to be in Borogo Panigale.
Also confirmed by his representative Emilio Alzamora. The 125cc champion has already begun to move threads and has acknowledged having started conversations with the Italians: "Yes, it is true that we are talking to Pramac Ducati, it is a friendly team and the relationship is very good", admitted Spanish in 'Sky'. This confession gives meaning to the words of the ilerdense in the presentation of his team for this season, where he already made a nod to the satellite structures: "There is great luck that in a satellite equipment there is very little difference and you can get very good material gaps are opened in satellite equipment with very good material and it's my dream ".
Now everything depends on it. It took a year and a half for Marquez to return to the top step of the podium but the ilerdense, which is only 14 points behind the lead after his victory in Le Mans, returns to be among the favorites of the intermediate category and that opens many doors. Also "is deserving", or at least his brother considers it , which could also lead to Bologna. Ducati dreams of winning a title again and Marc could be the man. But the reality is that the heptacampeón is very comfortable in Honda and Alzamora says that "they are different things", although "you never know" ...
Photos from as.com