Alcalá: "The game against Levante is the most important of the season"
The Girona is played permanency the next day. It depends on itself to continue in First and must win the two remaining matches of the League.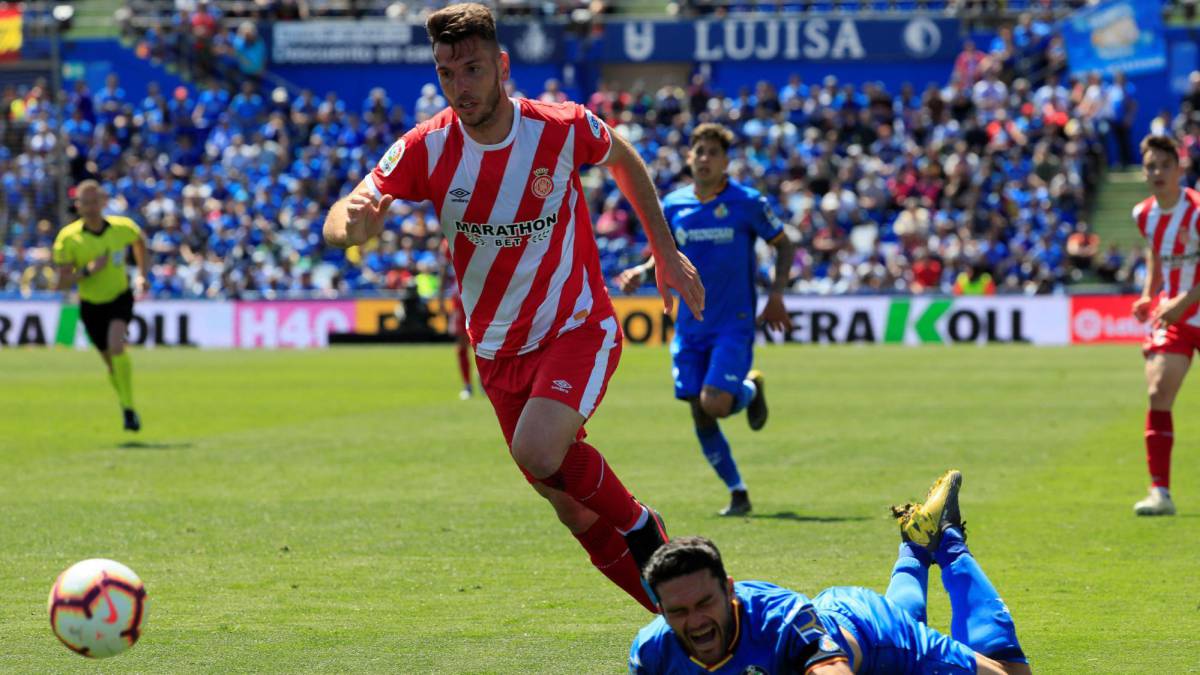 The Girona will play his life on Sunday against Levante. The rojiblanco set fell to Getafe leaving a bad image and, after the triumph of Valladolid against Athletic, is again in the zone of descent. There is concern in the locker room, but there is a message that they have very internalized: they depend on themselves same to continue in First. They must win the two remaining matches, against Levante and Alavés. Adding the six points of six possible will not go down. Yes, it is necessary to go step by step and Alcalá was clear: "We have a key match against our fans and we believe that there will be permanence, if we want to save we have to win Levante and that is why it is the most important match of the season. ".
The match against Getafe leaves a bad taste in the mouth, but the rojiblanco team must turn the page as soon as possible to sink. "The team came out one hundred percent, but Getafe is a difficult opponent, we could not add anything positive" , he said to later come out in defense of the group and of Eusebio, who left doubts with his approach when placing Juanpe in the left handed: "We worked all week with Juanpe on the side and we knew exactly what we were going to play, we tried, and I do not see much change with Sevilla's game, we did our best and we did not have any luck" .
Borja García could no play more this season
Girona may not have a key piece in the two league games that remain. Borja García was expelled before Getafe for telling the referee "fuck you" and Competition could sanction him with two games. In this way he would not dispute a single minute against Levante and Alavés. "They are very tense matches and we play a lot, the game was tough, we are playing our lives, but the fault is not the referee, Borja is an important player, although if he is not there another teammate will participate" , he added Alcalá. Facing the match against Levante, Eusebio Sacristán will recover insurance at Marc Muniesa, sanctioned against Getafe, and will have to wait to see the evolution of two important players such as Stuani and Lozano. Both were low the last day due to injury.
Photos from as.com