Alberto: "You have to take responsibility for the situation"
The goal has been chosen as the best player of the month of April, a distinction that thanked the fans: "I am proud of how we have suffered and with whom".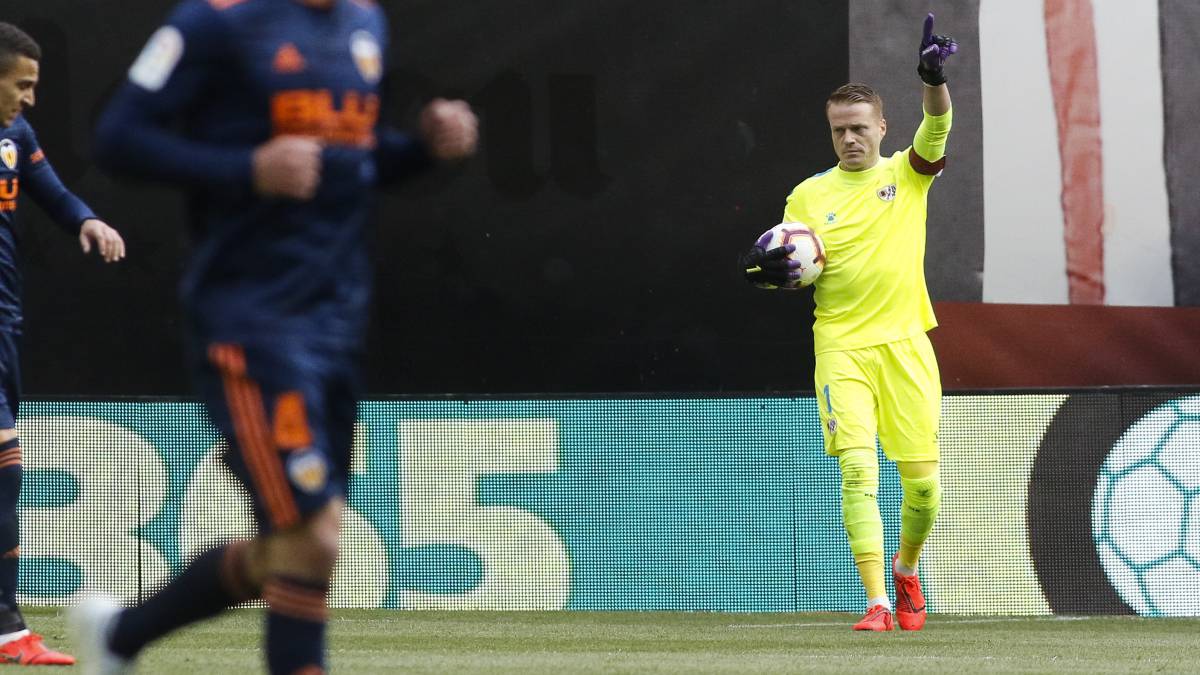 Alberto García has been chosen by the fans as the 'Five Star Player' of the month of April. Since he came back in the game against Valencia - afterwards, he has chained six starts - the goalkeeper has set great performances, highlighting his facet as' parapenaltis'. There are already three. He was stopped by Parejo (Valencia), Raúl García (Athletic) and Morales (Levante). Something unprecedented also in the history of the Strip. No Rayo goalkeeper had stopped three penalties with the team in Primera, but two were stopped by Wilfred (95-96), Contreras (96-97), Imanol Etxeberria (02-03) and Cobeño (11-12) .
A that facet from the eleven meters, joins his good game with the feet. One of its forts, as has confessed the same coach Paco Jémez. Also, beyond sporting, Alberto is a very important piece in the wardrobe. He is the captain. Hence, the meaning of his words in collecting this distinction. "The players are aware that we have to finish the season in the best possible way, showing respect to the institution we represent and its social mass We have to take responsibility for the situation, be aware of where we are and who we represent" , confessed.
For the fans have sent a message of gratitude, not only for this distinction, but for his behavior with the players during this complicated course. " I am proud of how we have suffered and with whom, there were many people traveling and with illusion, I have not noticed any bad words with us, they have shown us great respect, without reproaches," he argued and promised to fight until the last minute: " We have to fall with the greatest possible dignity and assume this situation.The worst thing we could do is to look the other way and not face something of what the biggest responsible are soccer players ".
Photos from as.com