After disrespect to Medvedev, Kyrgios takes it with Djokovic: "I can not stand it"
From the controversial 'show' against the Russian, to some statements against the number one and Verdasco, which qualifies as "the most arrogant person in history."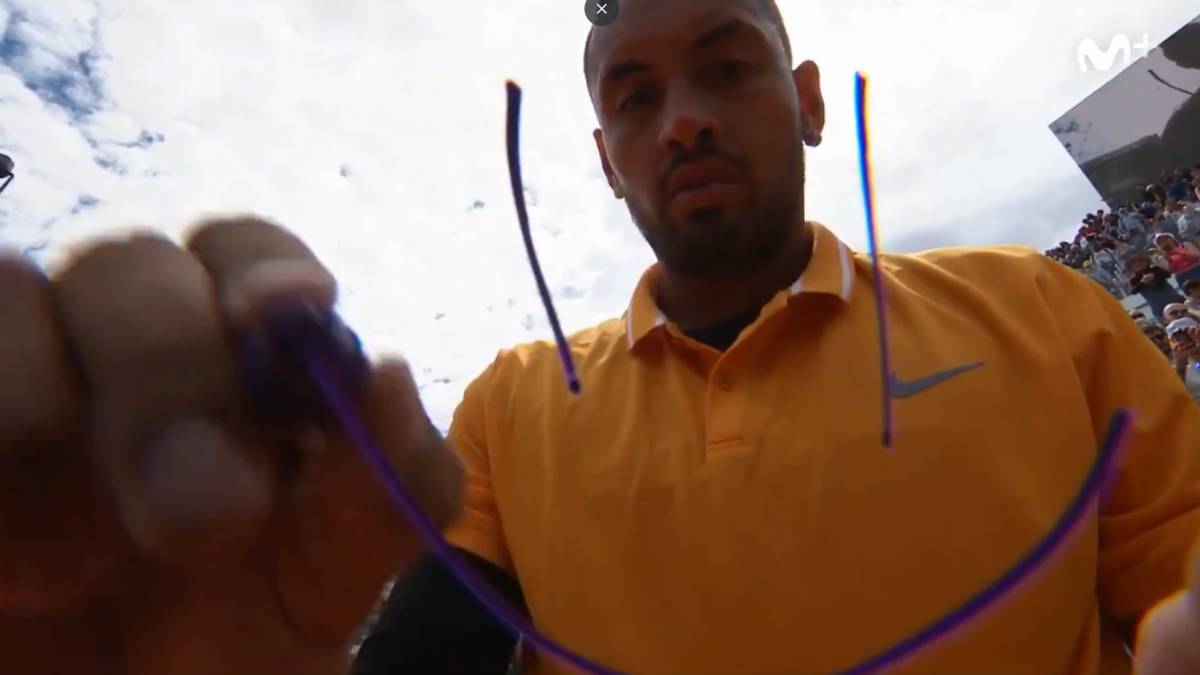 The networks, and the amateur circles, burn with comments about Nick Kyrgios. For some a genius with ability to win a Grand Slam. For others, a disrespectful demon that should be excluded from the circuit. In Masters 1000 of Rome, he had to speak in his match against Daniil Medvedev, which he won in three sets after playing scoops, juggling with his racket while serving the Russian, throwing a ball over the stands, marking a ' willy 'between the legs on half track e and even stand on his back to offer his rear at one point. A delirious show.
But its prominence has not been diluted today with the rain. The Australian gave an interview, for a podcast, to specialized journalist Ben Rothenberg that has no waste. In particular, spoke about Novak Djokovic, president of the Council of Players of the ATP, which seems not to fall very well. "He has an unhealthy obsession with being loved, he wants to like it so much that I can not stand it," said of the Serbian. He added that when he returns to beat him (the 'aussie' dominates the face to face 2-0) he will celebrate imitating 'Nole', with bows to the four sides of the tier.
Fernando Verdasco is also among the preferred by Kyrgios. "He is the most arrogant person in history" , he defined him, both of them had a cross between reproaches through social networks after a match between Verdasco and Kokkinakis, friend of the Australian, in Miami last year. see, it continues to sting.
The 'bad boy' of tennis accumulates pearl after pearl and conflict after conflict, but it seems that it is getting too far.
Photos from as.com