Adriá defends 93 points against Ropero for the Spanish Cup
The Lizarte runner has a good advantage for the last event of the competition, the Macario Grand Prix of Alcalá de Henares on Sunday.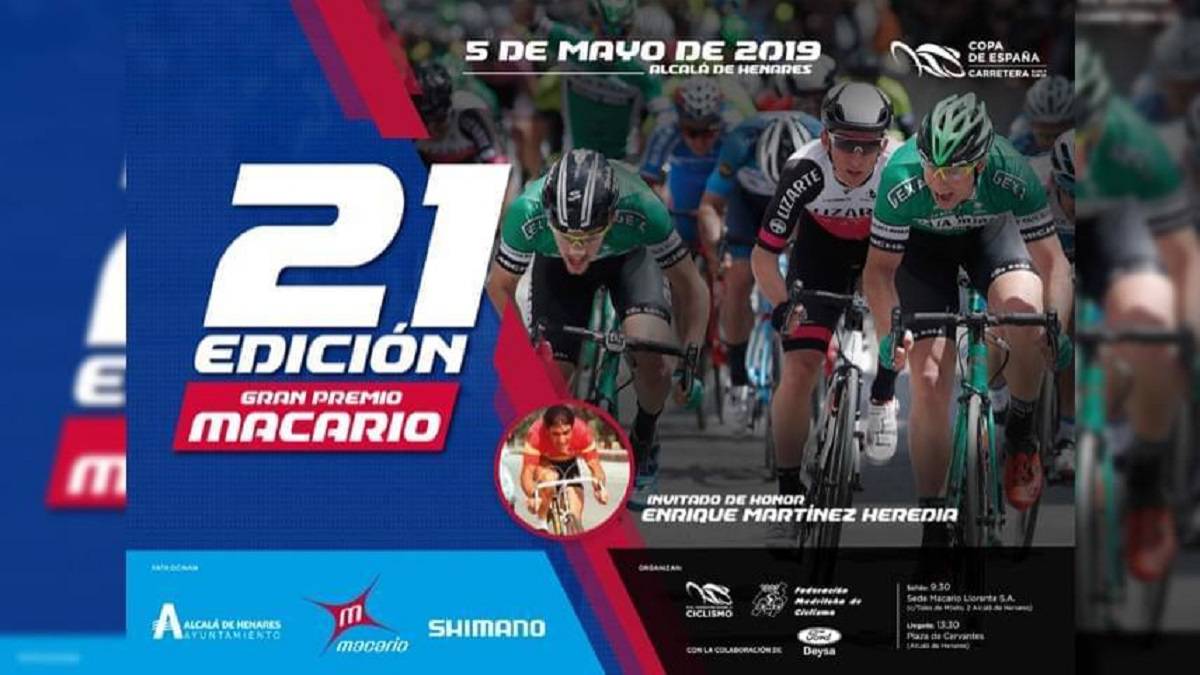 93 points distance Roger Adriá, leader of the Cup of Spain Elite-Sub23, of his closest opponent, Alejandro Ropero, Kometa Cycling Team, when there remain only 120 points that puts into play this Sunday the Grand Prix Macario . The advantage in general that counts and the solidity it has shown since the start of the contest to the present, invites us to predict that Adriá will be proclaimed champion in the Plaza de Cervantes in Alcalá de Henares except for misfortune or capital surprise that, in the case of This sport can never be ruled out.
El Great Premio Macario-City Hall of Alcalá de Henares is usually fertile ground for the fastest cyclists of the Elite-Sub23 squad, although this does not mean that the route of the Madrid event does not have hardness. During their 155 kilometers will have to save Torres (3rd category) on three occasions, making the last step to 30 km from the finish line, in addition to the ports of Loranca (2nd category) and Pezuela (3rd category). Ropero will have to take advantage of these difficulties to propose a movement that will lead him to victory or second place, because they are the only results that would allow him to dream of the title of champion. Roger Adriá would have to finish outside the top-13 for the Contador Foundation rider to have options. Nor can we forget that the Lizarte set has another trick, as Kiko Galván occupies second place in the overall individual with two points more than Ropero.
Last year, the Grand Prix Macario attended a doblete of Caja Rural-Seguros RGA starring Xavi Cañellas and José Daniel Viejo, both today in the professional field. For this 2019 edition, it is worth mentioning as favorites Nahuel D'Aquila (Mutua Levante) or Leangel Jiménez (Kuota) if there is a very large sprint, as well as the elite leader Gerard Armillas (Compak), Kiko Galván himself ( Lizarte) or Ángel Fuentes (Gomur) if the victory is disputed between a smaller group of runners. The squad of the Macario Grand Prix will feature the Tenerife-Bike Point-Spanish Pizzeria, Ginestar-ULB, Triporter Danaus, Provincial Council of León-ULB Sports, Pemoy-Guillén Motor and Esteve-Chozas Team as guest teams.
Photos from as.com