1x1 Sevilla: When Navas got angry the 'biscotto' is over
The Sevilla captain received a criminal ticket and from there the Sevilla began to attack and to dispel the doubts about a pact with Athletic.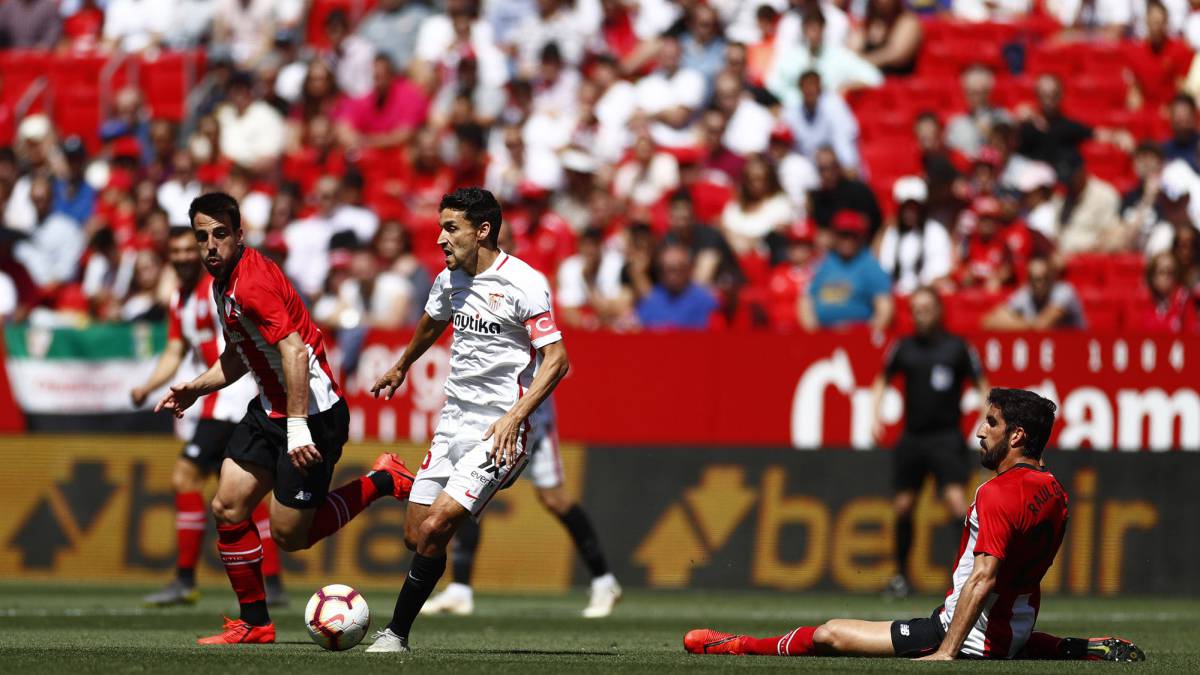 Vaclik: He did not have to make a saving stop. He limited himself to being solvent in the aerial game.
Navas: Raúl García gave him a criminal kick, he got angry and that's where the biscotto options ended. He gave the first goal and was key in the second.
Kjaer: Match of those who he likes and looks, since everything came from above and did not have to do anything with his feet. Solvente.
Mercado: They called an unprecedented penalty that the VAR was responsible for rectifying. Again gave reasons to continue in Nervión next season.
Escudero: Discreet, all the danger of the Athletic in the second half came by his side.
Rog: Had a first half fight but was injured and was replaced at halftime.
Amadou: It is a physical marvel and he proved it again. He noticed less shortcomings than usual with his feet.
Aleix Vidal: It was the novelty in the starting lineup for Sarabia's late start. It combined some worthwhile actions with other bad ones.
Franco Vázquez: Good match to close the season, with flashes of quality and giving sense to the little attack game that there was.
Mun: Good races mixed with some bad decision, but he returned to see door.
Ben Yedder: Another goal for his long account. He did not give a ball for lost and left musches flashes.
CAMBIOS:
Gnagnon: He had to be placed in midfield, double pivot with Amadou. And he was not worse than many midfielders of Sevilla this year.
Bryan Gil: He was surpassed by the Athletic physicist but he never wrinkled.
Nolito: He could have a few minutes after his serious injury and participated in the 2-0.
Photos from as.com