1x1 of Madrid: Mariano thrashed, Brahim showed off and Vinicius was deluded
The striker, very punished by injuries, remembered the goal he has. The Malaga returned to dazzle the Real Madrid and Vini regained the smile.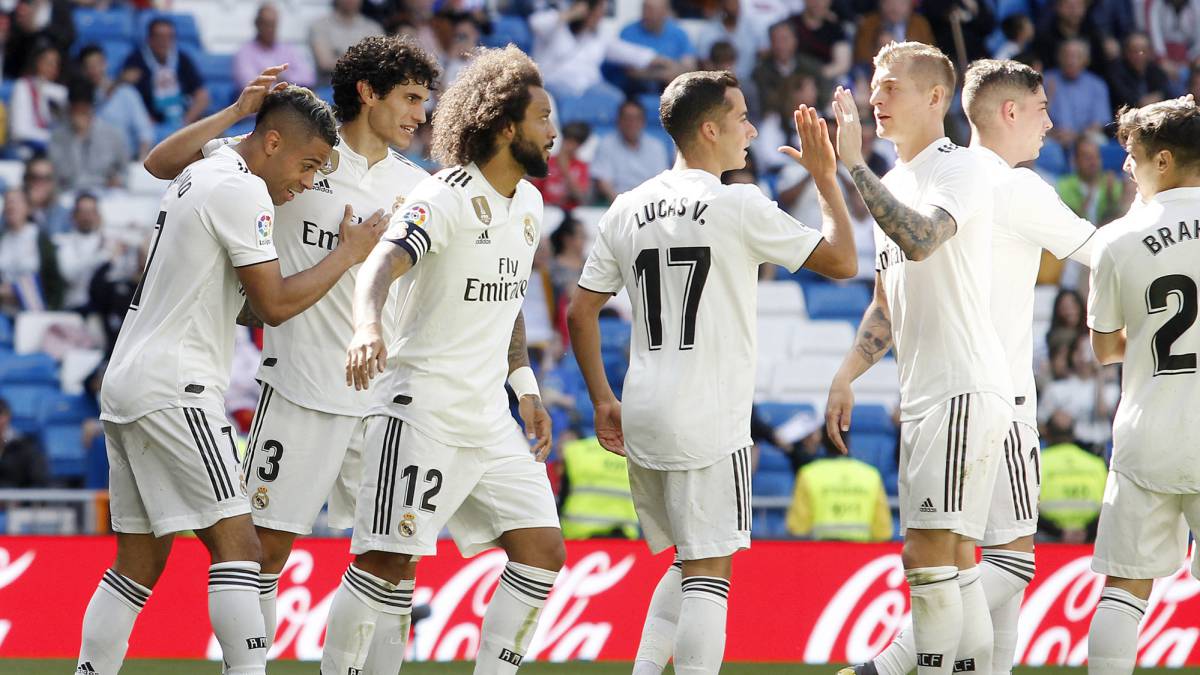 Courtois. Holder for the second consecutive game, could only adorn the photo of 1-1 and not even that of the 3-2. He took a big hand to Chukwueze in the 31st minute and another good one to Gerard Moreno in the 81st minute. Transmitted security.
Carvajal. Shorter than Marcelo, he took a beautiful shot from the front in the 14 'that hit the post. He attended at 2-1.
Varane. Very attentive, he was the head of the defense.
Vallejo. Zidane's casting is coming to him, adding minutes with which he can claim. His bad luck with injuries and that air of good boy make the fans have a patience with him unusual. He liked a lot against Athletic and his right match and with a goal against Villarreal, they made him win whole.
Marcelo. He was seen on the brink of the 20 'going down to suffocate a against Villarreal, the best sign of his physical improvement. In fact, unlike in La Cerámica, Chukwueze did not find any facility for its lane. In addition, he was very playful in attack, his true distinguishing sign, peeping frequently with shipments to the area and with a couple of dangerous occasions.
Casemiro. His match is marked by the error that caused the 1-1, falling asleep decisively. Then it served as a pillar, holding the drawing of ZIdane.
Fede Valverde (61 '). It has been uncovered as one of the bets of Zidane and again proved why. Distributed well, daring with the ball and covering a lot of field as a flyer, not as a pivot: in principle, it will not be a second Casemiro.
Kroos. He completed a first half of the highest level, making him and Modric. In short and long, at the foot and in depth, he channeled the game, reaching the front without aiming to finish.
Lucas Vázquez (61 '). He did not stop facing, up on his electric bicycles, which cost him not a few kicks. He had a good chance in the 9'
Mariano. He did the best a striker can do: put in the first one he has. And he did, in addition, in both parts. Play as if it were the last game of his life, in contrast to what the Madrid season has been in general. Too bad that hers have been conditioned by injuries ...
Brahim (74 '). He set an example again, taking another match as an opportunity instead of as a brown. Even in 2 ', he pressured Cazorla, stole and assisted Mariano, celebrating the good definition of his partner as if it were his. He splashed all afternoon with plays that lifts the audience from his seat. He only needed to score, of what was especially close at 57 ', when he avoided a good foot of Andrés Fernández.
También played ...
Isco (61'). It cost him to connect, but he ended up putting his stamp on the playmaker.
Asensio (61 '). On the right, the plot he prefers to exploit his football, was somewhat unattended, wasted because no balls arrived.
Vinicius (74 '). He reappeared two months after injuring himself. He entered and it was as if he were dumping the field on his band. From the left he almost always attacked with him the team, who looked for him continuously, as before the injury. For that reason it seemed that nothing had changed, neither its superiority nor its lack of touch in the finalization. He dribbled, he shot twice, Iborra could only stop him seeing the yellow ... He smiled again and with him, the Bernabéu.
Photos from as.com