1x1 Athletic: shipwreck in Seville and goodbye to Europe
Iñigo Martínez, who threw a ball to the crossbar that could have been the tie, and a couple of details of Raúl García are the only thing that saves an afternoon to forget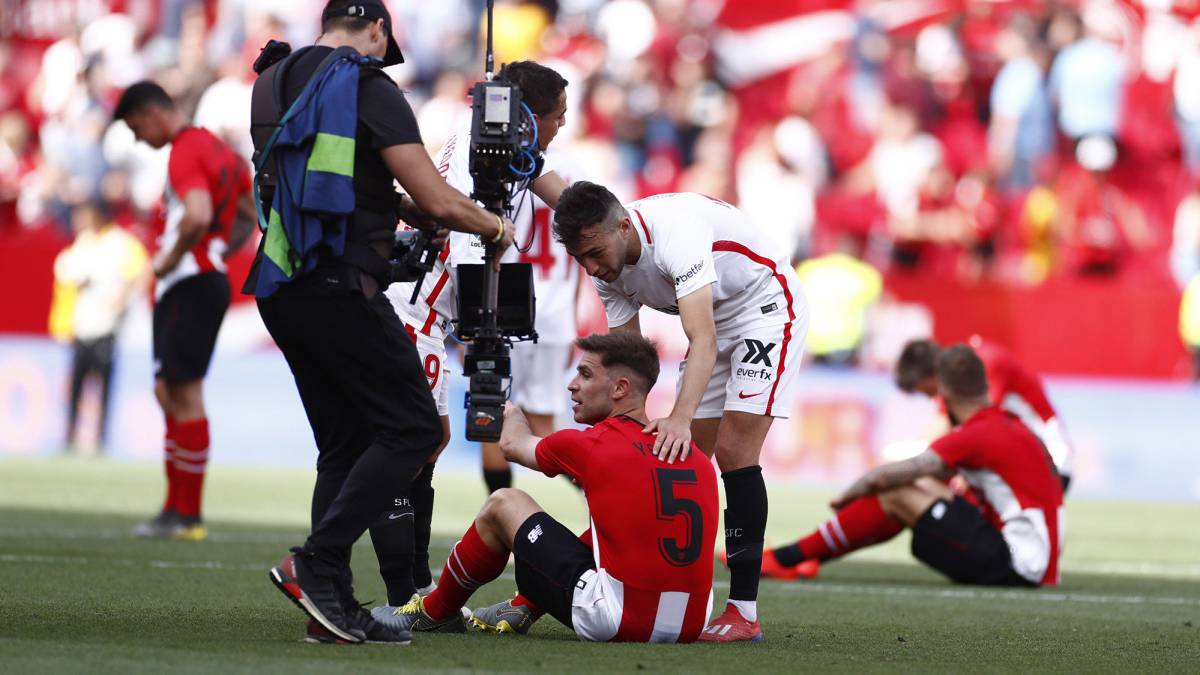 El Athletic set a painful match at home, one more, and was left without Europe in the last meter, for the victory of Espanyol against Real. The parakeets are left with the seventh place and they celebrated it in style. from Herrerín to Williams, nobody was saved.
Herrerín: It was not the fault of the debacle but he made one of those crazy starts in the second part and instead of clearing with a kick he gave control and went long . He had time to come back and stop a ball that was 0-2 and in the rebound he could not do more.
Capa: He started with fear, covering his field well and was more, but always fails in the passes.
Yeray: No He had a lot of work, but what came to him resolved it without problems. He tried to cover gaps when they came in the final stretch in waves.
Iñigo Martínez: The only one who is saved from burning. Very serious in anticipations and concentrated. A shot from the crossbar after a corner could give the tie and the classification.
Balenziaga: Again came out on the side double with Yuri. Went by unnoticed. He stuck to defensive work, to keep his plot and had no presence in the offensive field.
Muniain: Back on the right field, he got inside and tried to baste game, but did not go into action.
Dani García: He left the first local goal marked. What do I do? He could have cleared it with his foot and shot himself with a shot that demanded Herrerín. Very nervous and without site.
Beñat: This time it had no impact on the creation. It did not give exit to the game and they did not help either to him.
Raúl Garci'a: Another one of which they are saved of the shipwreck. A header was the little rescue for the lions. Again very protest and out of place.
Williams: It was out of focus. Disappeared, they did not give him balls in conditions nor did he examine the Sevillans behind. He was substituted, which surprised everyone, because he is one of the few who only with his presence provoke concerns to the enemy.
Ibai: He put a couple of centers, one from the left having to change the position of the body, but he just entered game.
Aduriz: As a revulsive it rarely works. He had an action in the area that he solved in a very strange way. The season has gone and he has not been able to re-engage.
San José: He did not have time to do anything. The party was back and forth and in that breeding ground barely looks.
Photos from as.com