Zidane exploits: "You have to ask for forgiveness, let this end now"
The Madrid coach: "We can not give this image, I am responsible, we have not played or done anything from minute 1 to 90. Nothing, zero."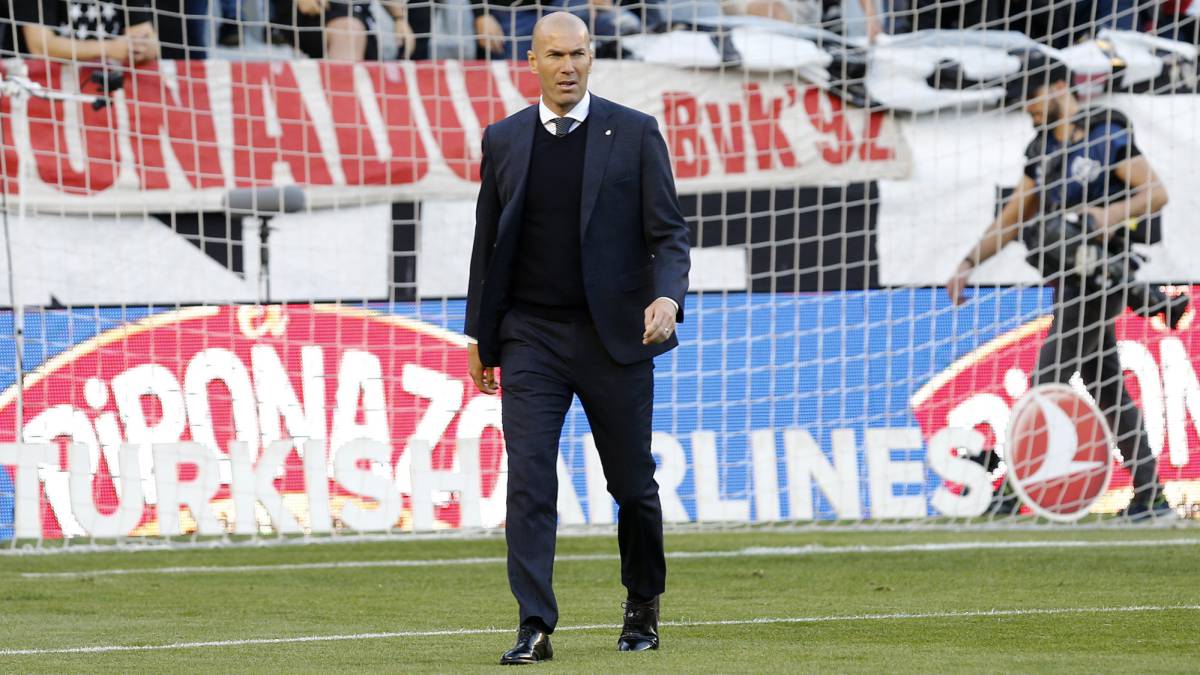 The coach of Real Madrid, Zinedine Zidane, analyzed the defeat of his team in Vallecas against Rayo Vallecano (1-0). First he spoke for Movistar + in the flash-interwieu.
Ray: "They needed it and they did it, they played our game, we did not play at all from minute one to 90. It's not just the players who are to blame , I have it with the ones I have set and with the changes, I have the guilt, we can not be happy, I am the one responsible for the defeat. "
Game: " If you do not play from minute one until ninety no It's the players who play, but you have to think about something before, you have to apologize for everything we did, it's been our attitude, I'm not going to blame a player or two, we're all in the same boat, but we can not get out of here that there are good things, no, zero ".
Futuro: " We have three games and we have to play differently, we have three games left and we have to finish the League out of respect for everyone and out of respect for the teams that we play. The season is over because it's complicated now. We must be angry today for what we have done. "
After this, he spoke to all the media at a press conference:
Summary:" We did not find the goal, we did not do anything from the minute to the end, at all levels. We have not had anything and we have not played anything, we have to be very angry, I am very angry because our image has been bad today, I am responsible, not only the players. what we did today. "
Analysis:" I'm going to be a critic until the end ".
Repent?: " I do not regret having come in. They are critical moments, we can not play like that ".
A Players: "What I said to the players stays there. Today has been everything, attitude, everything. We have not delivered anything. Neither the duels, nor running, nothing. There are games where there are difficulties, but the rival runs more than you and puts you in difficulties. We did not do anything that we should do in the field. "
12 to 18 Barça: " There is no explanation. We have three games, the season is over and that's it. Today, mainly ... Against Getafe we were angry but there were things. Against Athletic there were some things. Today nothing, zero, From minute 1 to 90 ".
Bale: " I do not know if he has his head in Madrid, you have to ask him ".
Fin of LaLiga: " Yes, but we have to play. We must do something else, we can not end like this, we can not give this image, I am the first, as a team, as a drawing, nothing has come out, we have to respect football and the club, we have to finish and we have to play ".
Difficult to defend players: "I will always defend them, but today I can not, it's reality, we can not play like that, it's not just them, I'm responsible, we did everything to the contrary. ".
Enfadado: " I am angry because I have not seen anything, we can not play a match of this level, with all the problems we have had this season, I do not understand how we were able to do this match. is that Varan and will stay. "
Photos from as.com