Zidane: "I do not understand why they call Bale and applaud Isco"
The French coach praised Benzema's work: "It's a matter of taste, but for me it's the best nine in the world, it's amazing what he does."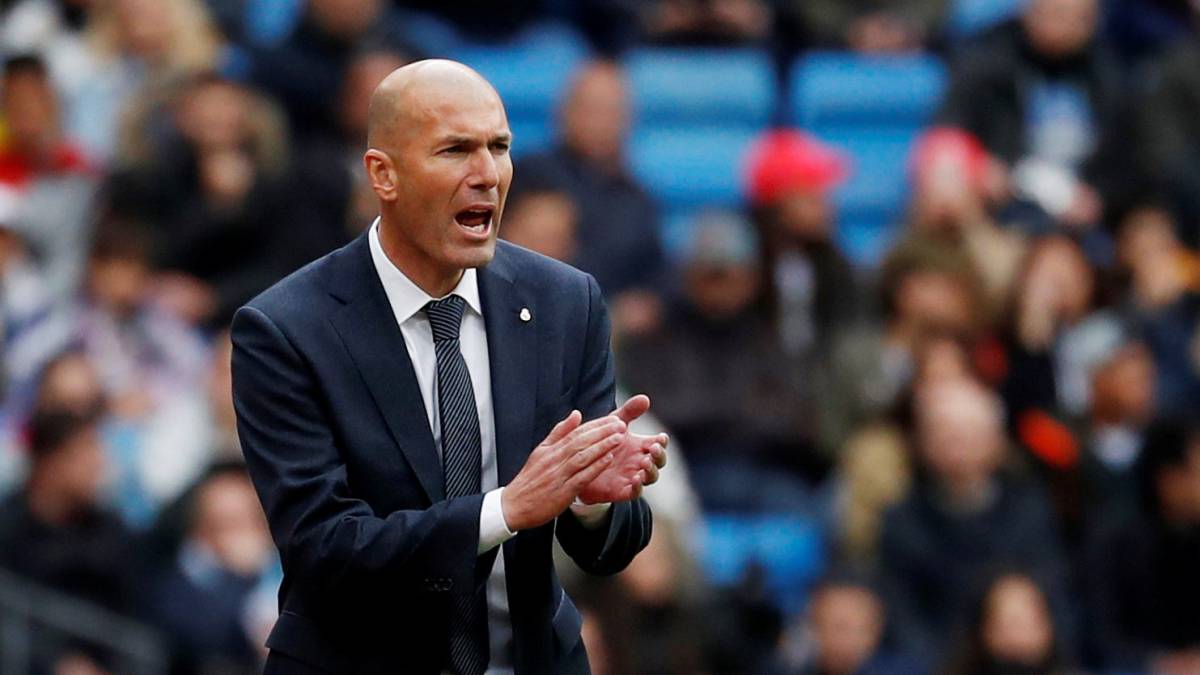 Partido. "We played a great game, they all talk about the second half, but we were also superior in the first, all we missed was the goal, we are happy with what we did today, we all interpreted the match very well. what we could do in two or three plays, we control very well, once we scored we made a better second part.
Defensa. "They are on a good start and second plays are very good. We did not grant a chance. Only one center to Iñaki Williams at the end. It is very important for a goalkeeper to keep a clean sheet and score goals. It is a deserved match and we are happy because the energy is changing. Now we must take advantage to finish the season better. On Thursday we already have a very complicated and very difficult match against an opponent that wants to get into Europe. We are going to take advantage of what we did well "
Jugada of 1-0." The players remember and they were talking after the game. Vallejo played a great game and that does not play many games. He made a great interception. I do not keep the goals but with the attitude of not conceding anything to the opponent. Because if you do not grant, then you can generate ".
Good second part." The first was also good and the attitude, because we interpreted the match well ".
Full match since his return." In the first part we lacked the goal and when you put the first one, in football everything changes, we just gave it a chance and kept a clean sheet, we were very concentrated back, today we showed a lot of things, I do not know if it's the best match, the important thing is to win ".
The meaning of the three goals of Benzema. "It will not change anything, everyone knows what it can bring to the team, it is impressive what they are doing at goal level and I am happy for them, they are very confident and always want to improve. they have helped him: the recovery of Vallejo, the center of Asensio ... ".
Pits to Gareth Bale." He had a chance to score and I would have liked it I will not go into the rest. "
A Bale whistle and applaud Isco." I do not understand ".
Benzema, the best nine in the world." I do not know, but he's two goals shy of his better record here. Then everyone has their tastes. For me it is the best. "
Sensations with Brahim." I already knew him and I like that he always goes to goal and has two legs. He likes to associate ... The same as Bale. He had one and he could put it. He spent little time on the field, but I would have liked him to score. "
Once goals from Benzema with his head:" I think what he's doing is not easy and I did not see him in that strong aspect. It is a job that is rewarded, it is good for him and for the team. "
The radical change of Benzema:" We are always going to talk about this, there will always be rumors, criticism ... I have never thought otherwise, it is He is an extraordinary player and I want to talk about what he does on the field, there are few players in his position who can be associated with him, he knows that the rest plays for him and with confidence, the rest want to give him the ball, They know what they will score if they do it. "
Photos from as.com