Williams' weaknesses: 75% aerodynamic and 25% mechanical
George Russell hopes that the upcoming updates that incorporate Grove engineers to the FW42 improve its manageability.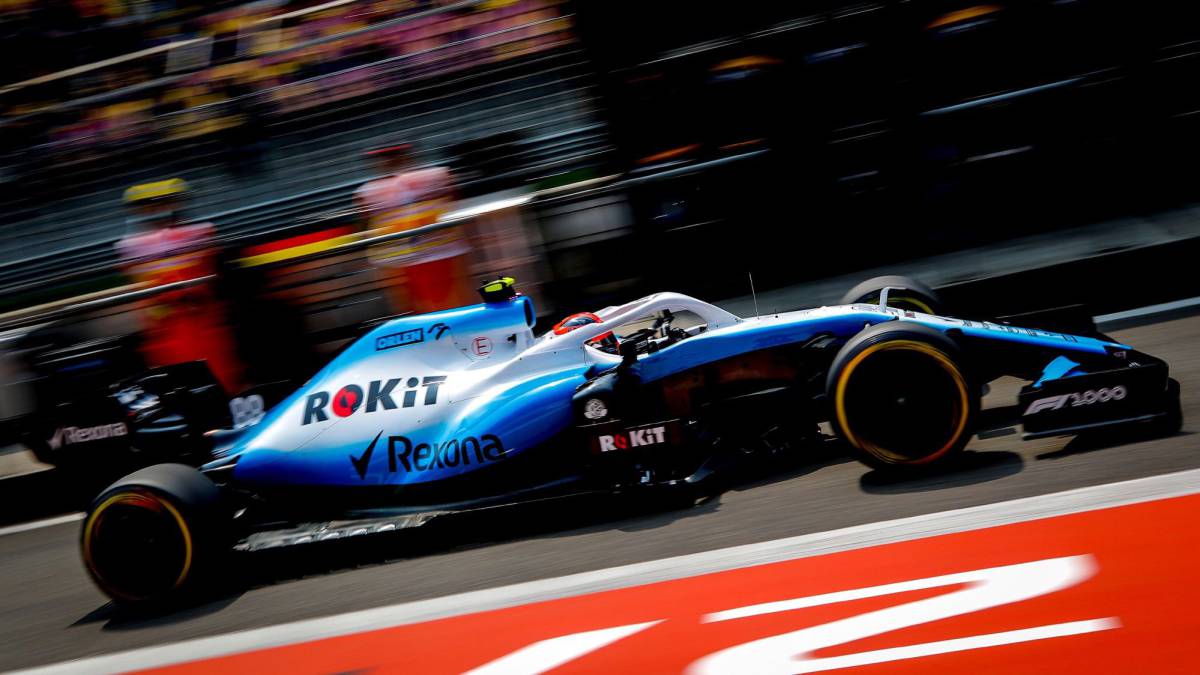 "The most exciting moment of the race for me was when I spun on the formation lap." Pulling off irony, Robert Kubica summed up in China the frustration that Williams drivers are suffering in this start of the Formula 1 World Championship 2019.
Because the Grove team is the only one on the grid that has not managed to finish among the top ten finishers in the Albert Park, Sakhir and Shanghai tests, as well as the distance with the 'F1b' is higher than the second lap.
Asked about this performance deficit, George Russell points out that 75% comes from the aerodynamics of the FW42 and 25% from its mechanical part: "At the moment, Robert Kubica and I are having big problems with the behavior of the car at the entrance and half of the curves compared to the exit It is very different in each area, which makes it difficult to drive. Most aerodynamic, but also a bit mechanical. I would say 75-25 percent. "
Russell acknowledges that engineers in the Tophill area are working on parts that add downforce to the car:" There will be updates, just like any team. They're supposed to give more downforce, but they're not special either. I hope that at least, they allow to improve the manageability. If the car behaves more consistently, it could gain a lot of lap time. "
" We made some improvements with the car over the weekend and we started by shortening the gap. We also tested some new components that can help us to further narrow the gap in the coming weeks, "said Dave Robson, race engineer, after the Chinese Grand Prix 2019. I hope that in Baku, Kubica and Russell can continue approaching the 'F1b' . It would be a good birthday present for Sir Frank Williams.
Photos from as.com