'Magic' will help the Lakers recruit players and in their position there will be no substitute
The Lakers are still looking for a coach, but it seems that no longer president. GM would be given more power and Johnson would continue to help.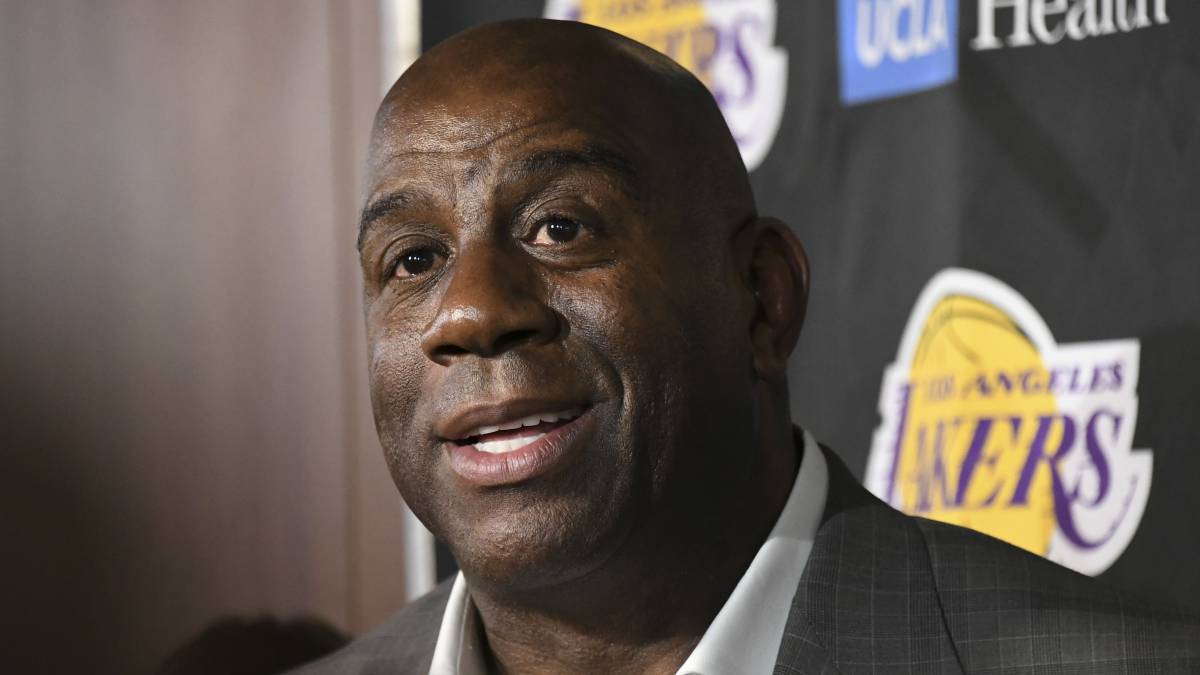 Los Lakers continue with doubts about their immediate future, which is to fix the positions in the offices. However, it seems that the president of basketball operations, which left without prior notice 'Magic 'Johnson two weeks ago, will not be replaced, will cease to exist to give more power to the current general manager, Rob Pelinka. It's the idea of Jeanie Buss, owner of the franchise, according to Tania Ganguli in the Los Angeles Times.
The other side comes from Johnson himself, who still has the confidence of the owner despite the ugly he did not communicating his decision before making it public. Johnson is expected to continue acting for the Angelenos in some way as a consultant or as a demand for next summer to recruit the brightest free agents in the market.
The new coach is chosen by Pelinka, who will meet today with the other candidate: Juwan Howard. The other two, Tyronn Lue and Monty Williams, will soon have a second meeting with the manager to convince him.
The Lakers have a decisive summer ahead. They have room for two contracts for the maximum, with the option of Anthony Davis still open, and much to improve after a first season with LeBron quite disastrous.
Photos from as.com