Who was Jesus Gil? The former president of Atlético will star in a series of HBO
Throughout 2019, El Pionero will be launched, a documentary series about the life of the former president of Rojiblanco, who was also mayor of Marbella.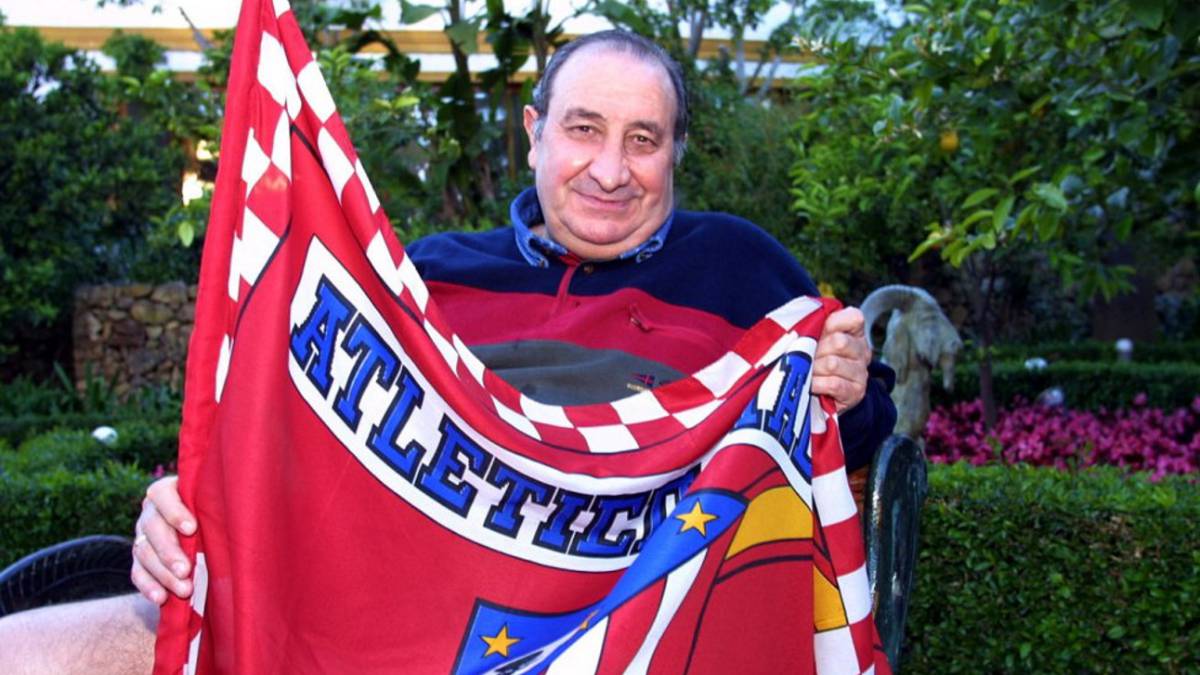 During the day of yesterday HBO Europe announced that throughout 2019 will be launched 'El Pionero', a documentary series about the life of Jesús Gil. As explained by the producer, it will be "a story with elements that are now recognizable around the world and that lead us to question why we we let seduce or make myths to certain characters". Now, do people remember Jesus Gil?
The former president of Atlético died on May 14, 2004 in Madrid as a result of cardiac arrest almost a year after he presented his resignation as president of the club, replacing him in the charge Enrique Cerezo, although Gil continued to be the highest shareholder of Atletico. Jesus Gil arrived at the position of president of the club the 26 of June of 1987 after gaining elections where it competed initially against Salvador Santos Campano, Agustín Cotorruelo and Enrique Sánchez de León. His great trick under the arm was the signing of Paulo Futre, champion of the European Cup with Porto and Silver Ball.
Previously, in 1969 he had been imprisoned for an involuntary homicide after the roof of a dining room where he was promoter and owner collapsed 56 people died. Gil covered many fields, entering politics and becoming becoming mayor of Marbella in 1991 when his party, the GIL, won an absolute majority. He remained in office for eleven years and three legislatures punctuated by corruption.
Ya focused on his time as rojiblanco president, Gil led the club for twelve uninterrupted years, winning a League (1995/96) and three Cups of the King (1991 , 1992 and 1996) being the president of the Doblete and wearing during the last years Marbella in the chest as a sponsor. In 1999, Gil went to prison after being accused of 12 crimes: three of forgery in an official document, public or commercial, five of embezzlement of public funds and four of prevarication. Known as "case t-shirts" , the alleged deviation of 450 million pesetas from the municipality of Marbella to Atlético de Madrid was investigated. The rojiblanco set would end up descending to Second Division that season while there was a judicial intervention of the club.
A very popular and famous character for his public appearances with a historical face-to-face with José María Caneda, manager of the Compostela that he attacked or his relationship with players like Tren Valencia, which he even said that "the black man Also his eccentricities with his Imperious horse, his Fury crocodile or his apparitions in a Jacuzzi were popular, and the documentary that HBO will broadcast will be composed of four chapters that will review the life of Jesús Gil, more details to be known. respect, among them when the first episode will be broadcast
Photos from as.com