What went wrong in Leclerc's Ferrari
From the beginning we talked about the electrical part of the engine, although it could also be the combustion of a cylinder. And they add to Australia's problems.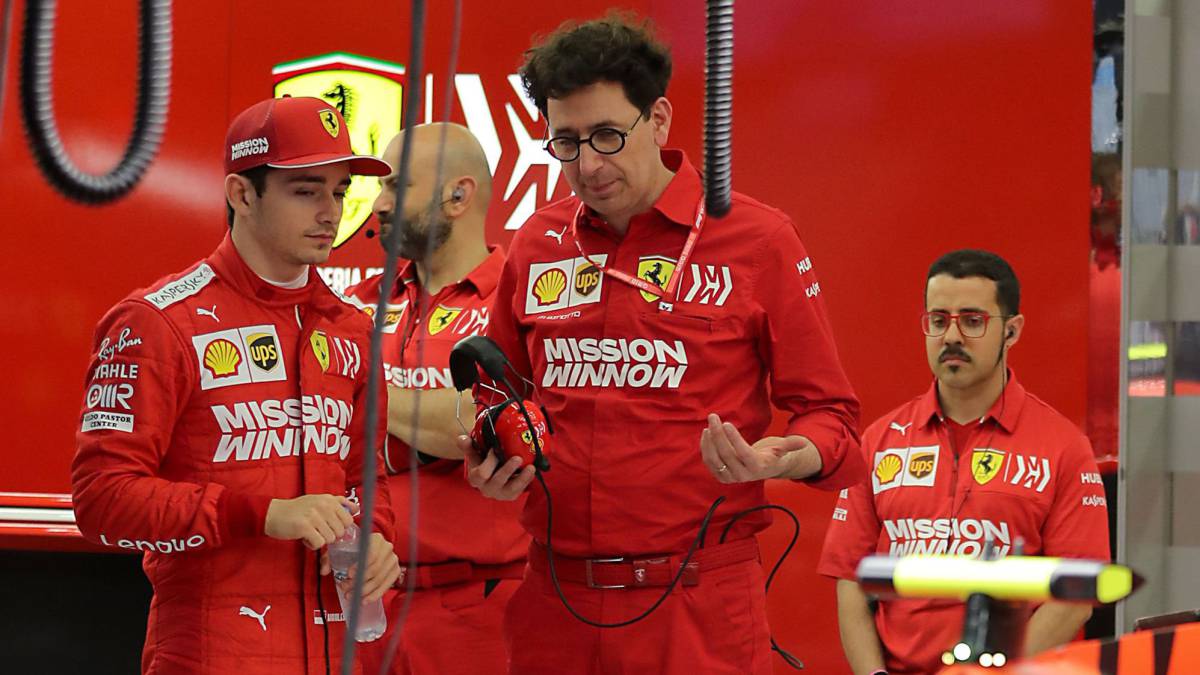 Charles Leclerc and the first impressions on the Ferrari wall marked the electrical part of the power unit, although it is still not entirely clear what went wrong in the SF90 engine. To begin with, because the Scuderia has not clarified it either and because they will study it in the coming days with the data collected both in the circuit and in the Bahrain tests that start on Tuesday. The engine works, the idea is to test it on Friday in China and decide whether to mount another as a precaution or keep the piece a race more.
Pue be a breakdown in the MGU-H, that did not recharge energy, in the words of the pilot Monegasque, or a combustion problem in a cylinder, which is another version that gave Ferrari after the race. In any case, it is another Sunday of problems for Maranello, who already suffered in Australia to find the correct configuration of their cars on the track, ended a world of Mercedes, and that in Bahrain has failed to turn into doublet its eerie superiority in the track.
As for Melbourne, it was also rumored that the problem, beyond the 'set-up', could be in the cooling of the engine, an issue that already generated faults in the preseason. "I will not go into detail about what happened in Australia because it is our business I have seen a lot of speculation in newspapers and the Internet. We did not have refrigeration problems, I can say that, but as I said in Melbourne it was a sum of many factors from the power unit to the configuration, to the management of the tires ... it is the sum of many things ", says Binotto in that sense.
Photos from as.com