What includes the 'all-inclusive' of the Tour of Flanders for € 4,000?
In the Tour of Flanders several fans have paid these figures to see the test either from the car or from a privileged location.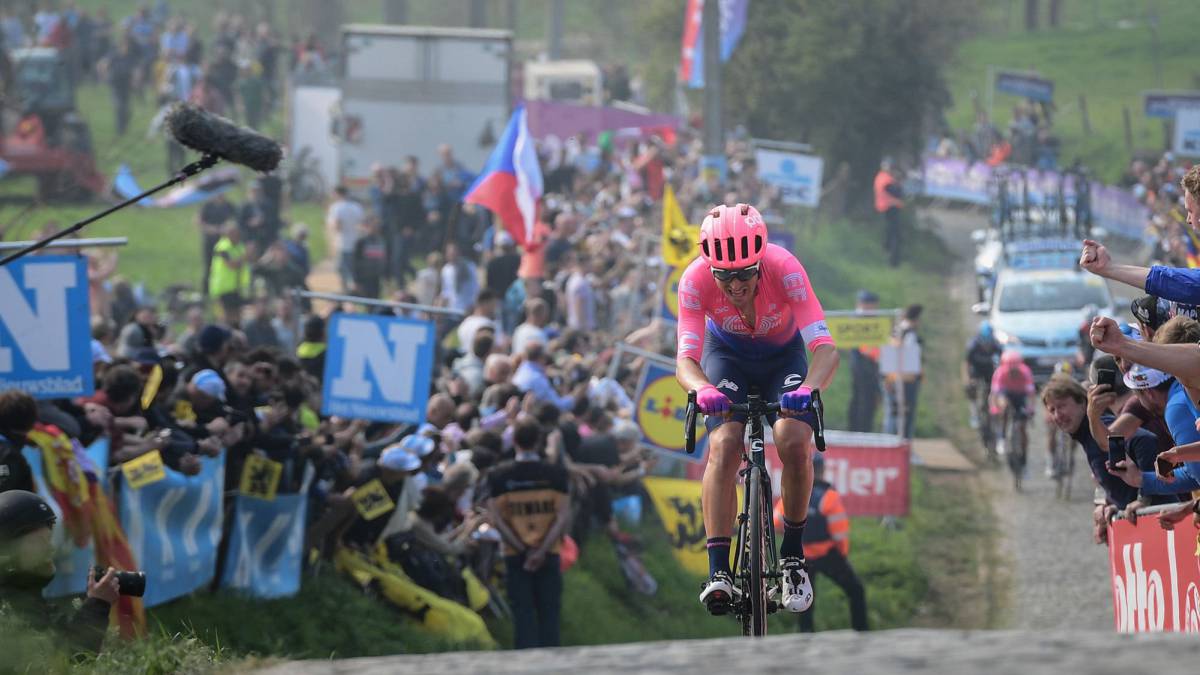 The 103rd edition of the Tour of Flanders left us the surprising victory of Alberto Bettiol in the goal of Oudenaarde after jumping from the group of favorites in the last climb to Oude Kwaremont. The Belgian public turned upside down with the race, as shown by the images of mythical places like the Kapelmuur, the Oude Kwaremont and the Paterberg full of people to encourage the cyclists and enjoy the race.
However, other fans with tastes more select could follow the whole race in a closer way taking advantage of the offers VIP proposed by the organization of the race. Flanders Classics, the organizer of the Tour of Flanders, Het Nieuwsblad or Ghent-Wevelgem among other tests, offers numerous offers to live the race from within.
The most striking offer is to follow the entire race inside a car of the organization, a luxury only available to posh guests ... or those willing to pay a large sum. This package costs 4.000 euros in a car for three people and includes breakfast, reception at the town hall of Oudenaarde, access to the team area and the podium of presentation in Antwerp as well as sharing the experiences of careers with a former professional runner in one of cars. In addition, the organization offered VIP areas in emblematic sections such as the Oude Kwaremont, the Paterberg or the option to complete by bicycle the last 100 kilometers of the route after paying 550 euros or 2,100 euros in total if they are a team of 4 cyclists.
The VIP offers of the Giro and the Tour
The Giro d'Italia also offers the possibility of living the race in a special way with the option to witness the races from inside the car, from a helicopter, and even follow a particular runner during the time trial stages with all luxury and comfort.
The Tour de France also offers fans various experiences to follow the race that include presenciar the race from a helicopter that amounts to 6,500 euros between three people per stage. Also offered the option to see the stages in a specific area with everything included with offers for 10 pe These tours range from 3,000 euros for a stage to 60,000 for the whole Tour, and exclusive packages to witness the arrival at the Champs Elysees in the last stage and eat in exclusive restaurants in the area as well as having access to the final podium of the race.
Photos from as.com