Westbrook shorts and Portland caresses the standings
The base of the Thunder could not stop Lillard and McCollum and ended with a pitiful 5/21 in shots. The Blazers won the OKC victory.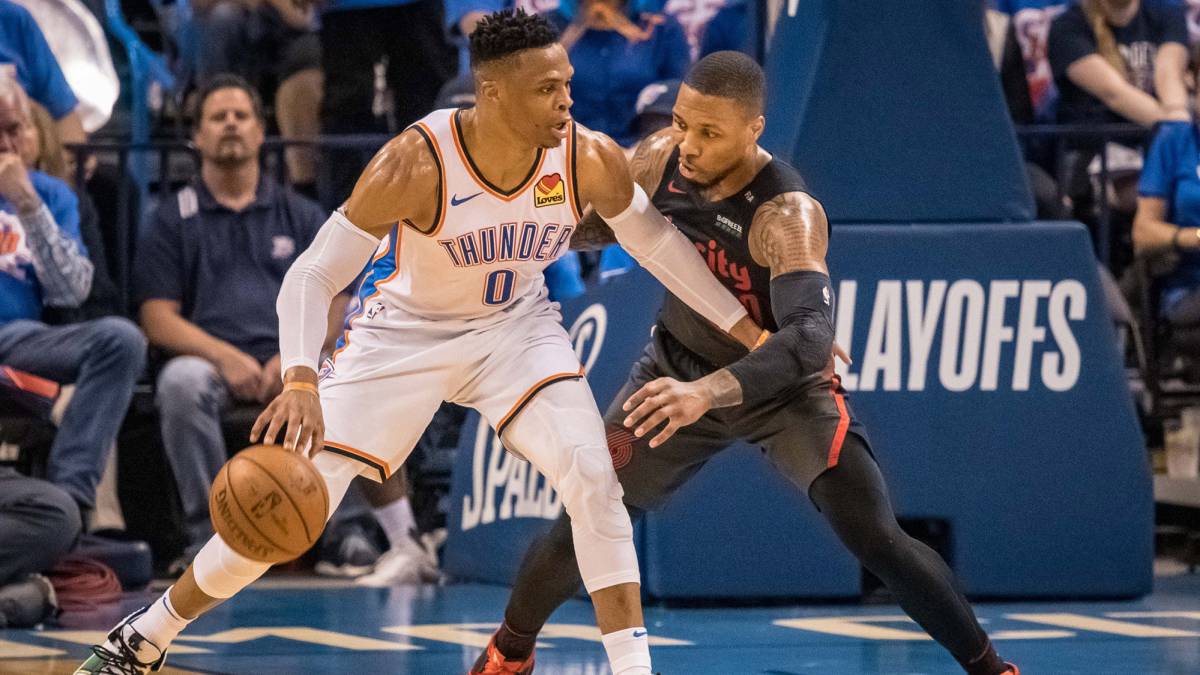 The Blazers are one victory away from the Thunder. One of the most improved teams of the campaign in its regular phase, the OKC, is about to fall against a team that last year was swept in the first round of the postseason and that a few weeks after it lost its reference in the painting, Jusuf Nurkic. An ode to consistency on the part of Terry Stotts and his boys.
The Oregonians took the victory of the Chesapeake Arena of Oklahoma City as if nothing, as if the third encounter had never existed and as if they remained immutable to everything that It surrounds you. That's what, after all, makes the teams to be at a level superior to their competitors.
A bad start of the Thunder led to Billy Donovan to be marked a Popovich and take a technique for protesting so that theirs entered in the game: 11-2 of partial and alienation amortized. The development of the first part was even, the two teams showed their weapons with not very long possessions. In that game in which the two teams kept close in the score also won the visitors, who put two triples on the edge of the break that gave them a sufficient advantage to warn their travel companion that they were curved.
La second half was the Calvary of the premises, a nonsense reminiscent of past seasons instead of this one, where they had focused enough more illusions due to the progress of the block. The strongest rivalry of this series, Lillard against Westbrook, was increased not by the verbal romp we've been used to and yes because one of the lights went out and the other was illuminated: Westbrook started to throw in a bad way to finish with 0/7 in his field shots in the second half and a 5/21 who again speaks ill of his selection of pitches; Lillard started distributing, with an Aminu (19 points) who thanked him from the outside, and also to leave the sentence with points with his signature.
Schröder and George tried to bring their own in the last minutes, but McCollum was also to put the sentence and leave Portland, now with the tie back home, on the verge of passing to the conference semifinals.
Photos from as.com