Westbrook reaches another milestone: 3rd year averaging triple-double
Russell Westbrook assured the Pistons that at the end of the season he will have managed to average a triple-double. It is the 3rd that does.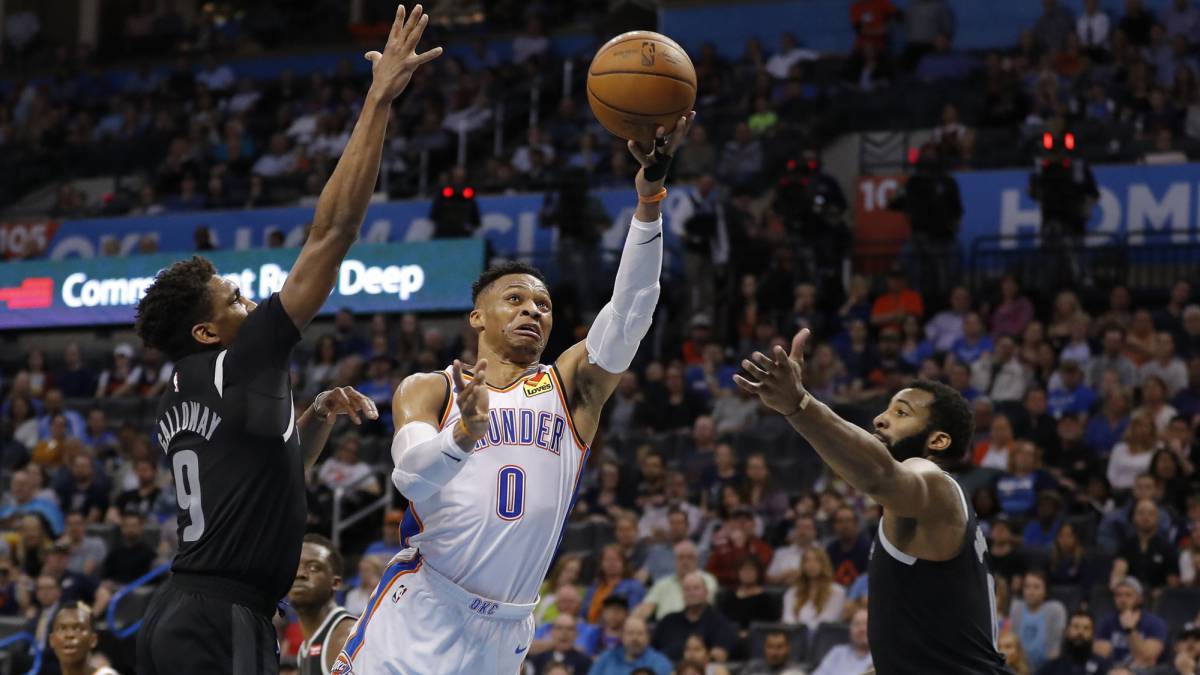 Russell Westbrook continues to make history. The base of the Thunder, thanks to his performance against the Pistons, has reached the sufficient score so that it can be given as a mathematician that will again offer a triple-double this season.
Ant the Pistons he took the victory with the rest of his team. The Long Beach player contributed a total of 19 points, 8 rebounds and 15 assists.
At the end of the match he could only thank: "Leaving aside what people say about me, I'm really grateful. and those of the last two years, they have made the job much easier for me. "
In his MVP season, 2016/17, he finished with 31'6 points, 10'7 rebounds and 10'4 assists. Last year, with 25'4 points, 10'1 rebounds and 10'4 assists. Right now he is in 22'9 points, 11'1 rebounds and 10'6 assists.
Photos from as.com