"We were thinking about the Rockets, we thought we would go out and win without more"
Klay Thompson was very critical of the Warriors' game, while Steve Kerr concentrated all responsibility on defense.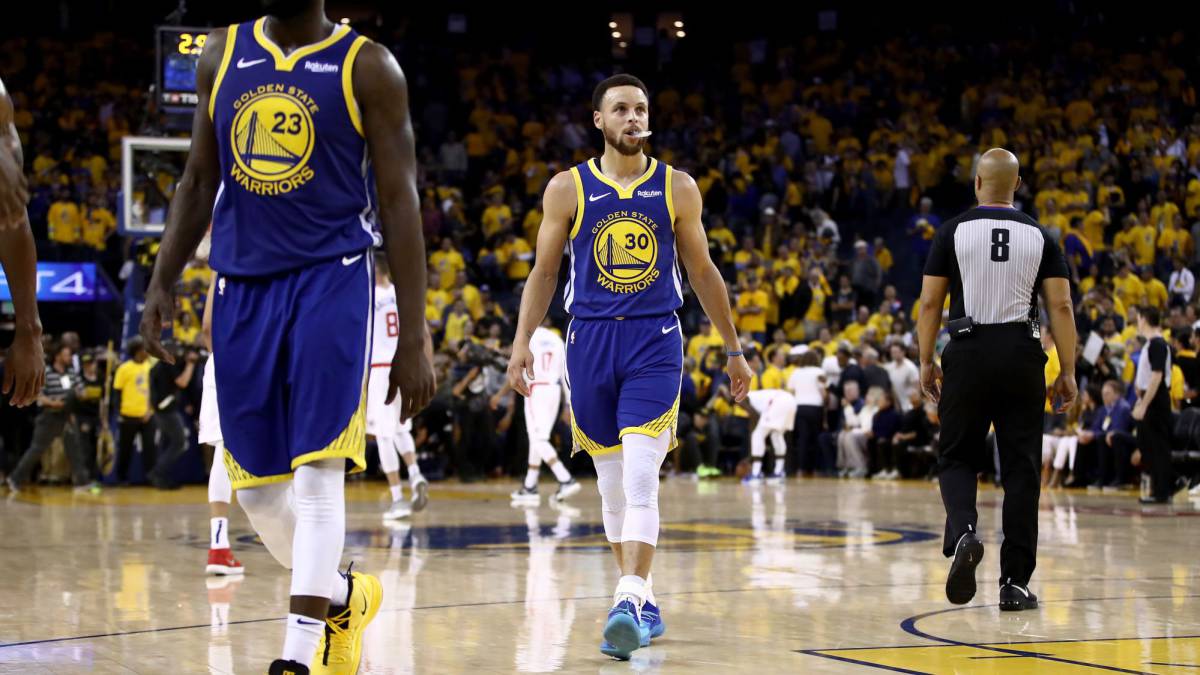 Second victory of the Clippers in the eliminatory and both in the house of the Warriors. The only ones who had achieved something like this were the Cavs in 2016 and we all know how that ended. What has surprised most has been the way in which the champions have played, leaving signs for concern both in defense and in attitude.
There have been several members of the staff who have spoken to the press after the defeat. Surely the most critical has been Klay Thompson: "Build from this game? This game stinks.We win on Friday and let's do it big.We win 30, as we know we can do" , we tried to encourage himself player, who acknowledged that they had their head somewhere else. "Yes, we were thinking about the Rockets, starting with me, I thought we were going to go out there and we were going to win, but sometimes things do not go as expected, . In the end we're going to have to win every game away from home."
Kevin Durant, who was the best of his own and achieved his record in the playoffs (45) also referred to the relaxation of the players: "When we get a good advantage we tend to relax a bit." I have said before, the teams They look for some reason to get back into the games. If we need a shot of three or miss a few pitches, they will regain some confidence because they play with nothing to lose, they do not have that pressure from the first minute until the last one, especially for an eighth place, so they leave more relaxed and we leave that door open if we go out with little intensity ".
Draymond Green was and critical of himself: "It's disappointing. And it's my fault. If I go out intense from the first minute the rest of the players tend to follow me, so that part is my fault and I have to improve it. "What did not make him so funny was when he was asked if he was nervous when he was whistled a technique after of almost stepping on the face of Beverley, who had just taken a foul in attack: "What if he was nervous? When the technique? Do you think I do not care if you give me techniques? You should see some of our last games if you think that is nervous. "
Finally, Steve Kerr spoke at a press conference and pointed directly to his team's defense as the culprit of the defeat:" The defensive performance has not been good This is a year in which things have not gone smoothly all the time, so I'm not surprised at all. But if I hope to get on the court, play better than we have done and win. We have to start defending with some urgency. We have scored 129 points with a 54% success ", summarized the coach, who added this note:" Normally we tend to have many turnovers, but hoy we have distributed 31 assists with only 8 losses, so in attack we have been well . It has been the defense. We have not defended well and the playoffs are going to defend ".
Photos from as.com