"There were days in Mexico where I did not sleep, I had to go to the doctor"
The Rayo Vallecano coach gave an interview to The Coaches' Voice. "Mexico has left me marked, it's a very tough country, in every way." he added.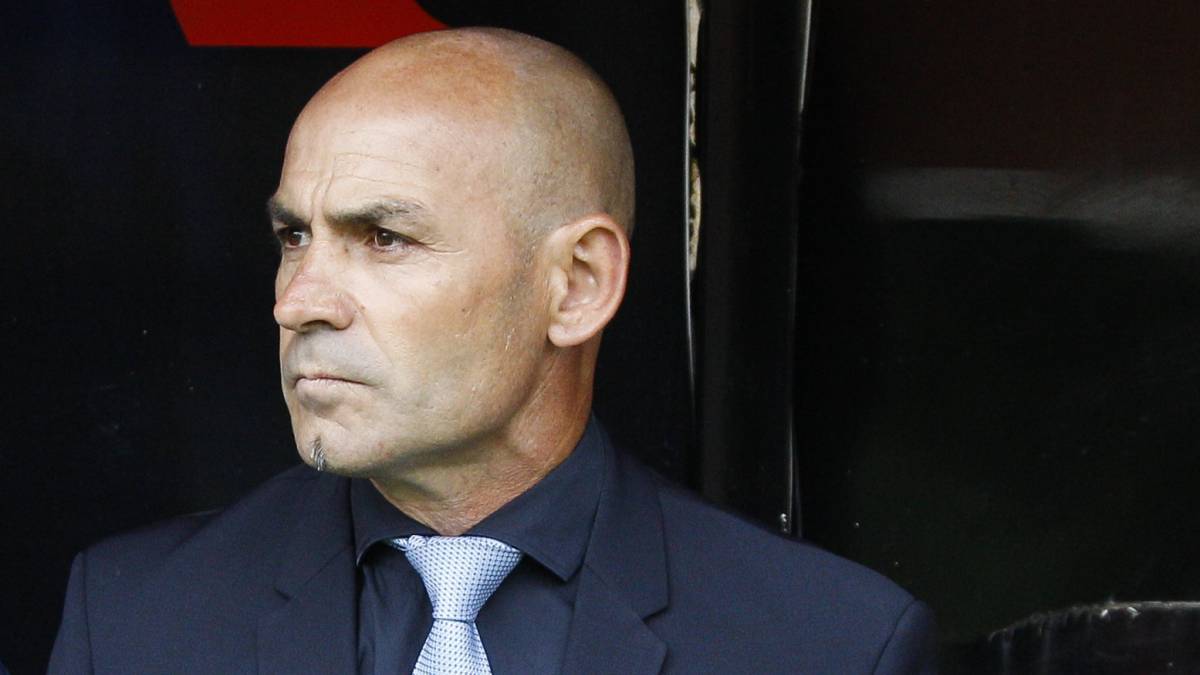 Paco Jémez was re-launched this past weekend in the local bench of Vallecas against Real Betis with which he tied one. As a coach he has a marked and outstanding style for offensive and daring and never leaves anyone indifferent when he speaks. From this, his experience in Mexico or his return to Vallecas spoke the coach in an interview with The Coaches' Voice
Sobre his game: "Many people are surprised that a seasoned defender as was my case, has left a coach who is committed to an associative and offensive football philosophy, always looking at the rival goal, the answer is simple, I was lucky enough to participate in great teams and play alongside great footballers: Bebeto, Rivaldo, Mauro Silva, Martín Vázquez ... I envied them. I could not play like that, it was clear to me that when I was a coach I wanted my teams to play like those teammates. "
Changes about his game idea: " More than I could have imagined have ever asked me to change my idea. some club presidents. "Paco. What if we go a little further back? "I respond to all the same:" If you assure me that putting your ass back we get the result, I do it. "But in football nobody can assure you that."
México : "In Mexico it was much worse, there were days when I did not even sleep, everything was put together, from the pressure of the results to the altitude of the city, I had to go to the doctor to help me fall asleep, but I only managed give a few nights at night, he has been a coach since 2006, with different stages and situations, but I can tell you that Mexico has left me marked, it is a very hard country, in every sense, a place where things happen in Spain you only watch on television.
Concentration: "We were in a rally for a match against América and we had to leave the squad running from the hotel at dawn. In those moments you do not know what you have to do because you have never lived it. You really come to fear for your life. The consequences were terrible, with the death of 370 people. The following days we went out to help people. It was the least we could do for a country that was treating me so well. "
Relation with the press in Mexico: " The press is much more incisive and much more hurtful than Spain. Some interviews reached levels that I would never have expected, but I knew that if I lowered my ears they ate me. In the first moments I got very hot, but I did it because there were questions that seemed offensive to me. Not only for me, but also for the club and my players. We had some more encounters, but in the end I even enjoyed the press conferences. In fact, there are Mexican journalists who have sent me messages when I signed for Rayo to tell me that they miss those moments. "
Rayo Vallecano: " Fortunately, it was not like that. The Rayo Vallecano called me. I have strong ties with this club. I have spent twice as a player and now is my second as a coach. It is something that goes beyond a sporting issue; Rayo is my family. That's why I could not say no. I know it will be difficult to save us but I have one thing clear: no one doubts it, whatever happens, next season I will be here. "
Relation with Guardiola: " I have a great friendship with him. We were team mates for three years and then we took the coaching course together. I always jokingly say that I was the one who taught him everything. Now seriously, it really was hard for a guy with such a clear idea of the game not to triumph. I love being with him. Even if you speak four phrases, you always get something clear. He is an exceptional person, passionate about his work. Give more than one hundred percent every minute. "
Photos from as.com