Villarreal-Valencia: the numbers of a historic and equalized derby
Both have met 46 times in their history. The ché only won two games more than the Yellow Submarine.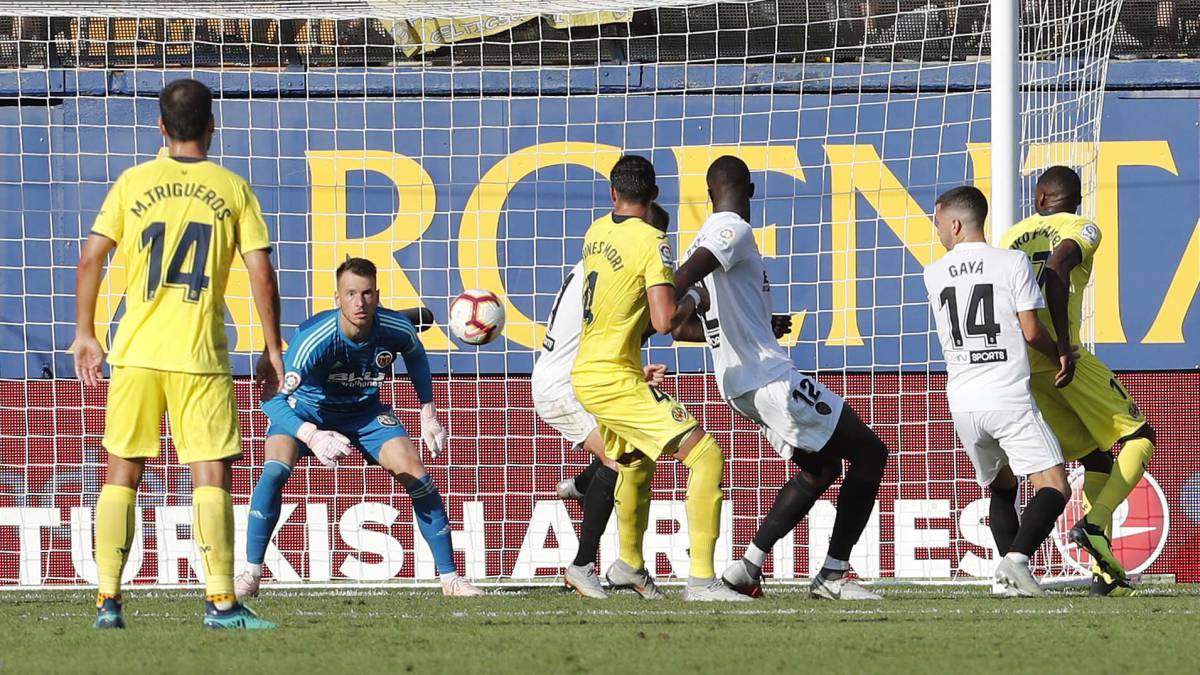 46 matches between both
As many times as Villarreal and Valencia have faced, with 17 yellow wins, ten draws and 19 wins for Valencia. The matches are divided into 38 League games (16 Villarreal victories, eight draws and 14 Valencia victories), six cupbearers (the Ché passed in two heats and the Submarino in one) and two UEFA matches, where Valencia also it was classified for the final.
Yellow domain
In the Ceramic commands the Villarreal. In yellow territory have played 23 games, with 11 wins for Villarreal, six draws and six wins blanquinegros.
Rival historical
El Valencia is the team that has most times faced Villarreal in its history with those 46 games.
Rossi and Villa
Villarreal has 53 goals in favor in 46 matches. Valencia scored 65 goals in the derbies. Highlights Rossi, with six goals, and Villa, with five. They are the two historical scorers of the derby.
The hat-tricks
Carew and Riquelme, in the league, and Juan Sánchez, in Copa, can boast of having scored a treble in the derby. Of the current squads, Soler, Mina, Cheryshev, Diakhaby and Rodrigo already know what it is to score Villarreal. Trigueros, Bacca and Bruno also saw a goal against Valencia. Javi Fuego, now at Villarreal, scored two goals for Submarino when he played for Valencia, in 2013-14.
The two shirts
Palop, Marchena, César, Albelda, Farinós, Gerardo, Javi Fuego, Gabriel Paulista, Jorge López, Serer , Pizzi, Vietto, Cheryshev, Nacho Insa, Óscar Téllez, Robert Fernández, Quique Medina, Soldier and Víctor Ruiz have dressed the shirt of both teams.
10 Valencian
The derby will have ten players born in the Region. Mario Gaspar, Jaume Costa, Iborra, Bruno Soriano, Fornals, Soler, Gayà, Jaume, Ferran Torres and Lato are from Valencia.
Best results
Villarreal achieved a 3-0 in the league (07-08) and a 4-1 (13 -14) and a 4-2 (10-11), in Copa. The best results of Valencia in Vila-real were 1-3 in the League (14-15) and 0-2, in the Copa de 05- 06- The results that have been most given in La Cerámica have been: 1-0 (3 times), 1-1 (3 times), 0-2 (3 times), 0-0 (2 times) .
Best streak
Villarreal have ten unbeaten games in Europe and are two of their best (15-16). Interestingly, he did it with Marcelino on the bench.
Photos from as.com