Van der Poel shares in Strava the brutal details of his triumph in the Amstel Gold Race
The Dutch cyclist raised to his Strava account the data of the Beer Classic, where he won the sprint after a spectacular comeback.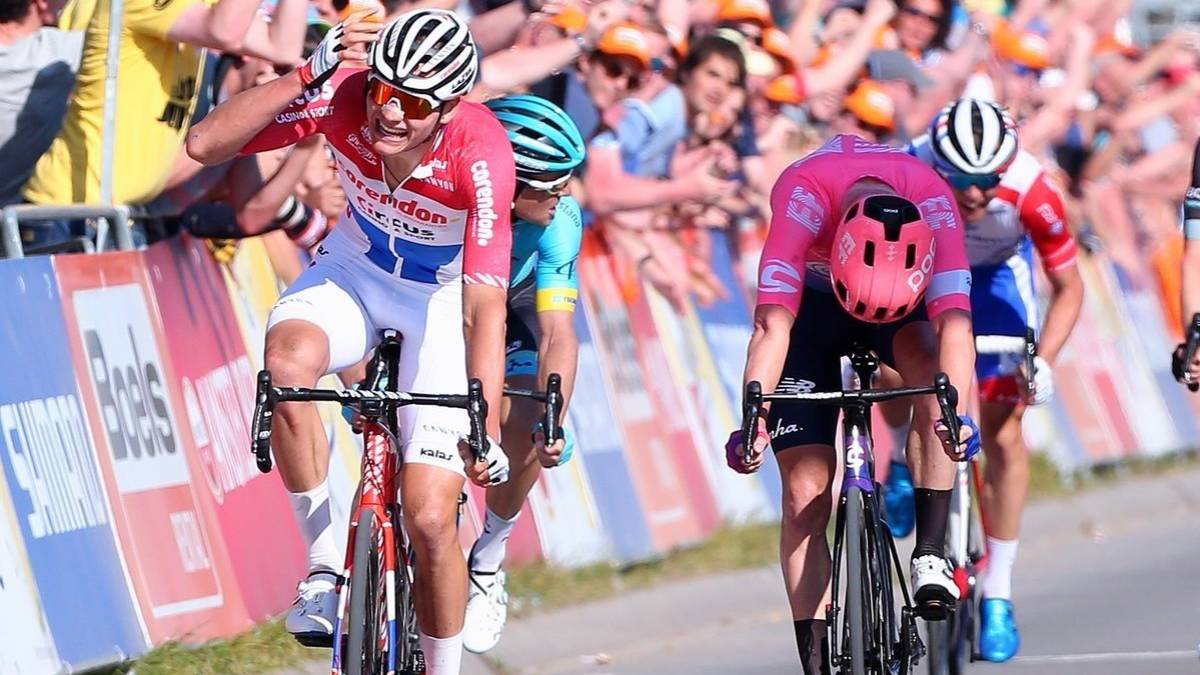 Mathieu Van der Poel wanted to share with his followers the performance data in his incredible victory in the Amstel Gold Race, where the Dutch added a triumph of prestige after staging a spectacular comeback in the last 3 kilometers of race.
Van der Poel He uploaded the data to his Strava account, where he already has more than 33,000 followers. In the activity of the Amstel Gold Race, which already has about 7,000 kudos, the Dutch cyclist shows that he completed the 260 kilometers of the race in 6: 26: 20 with an accumulated positive difference of 3,488 meters, an average power of 337 Watts and a total work of 6.440 kilojoules.
Van der Poel maintained a cadence of 84 pedals per minute on average and peaks of power of up to 1,400 watts, with an average heart rate of 140 beats per minute. In addition, during the tour the Dutch cyclist burned 4,257 calories.
The records of the Dutch also had an impact on the many segments of Strava included in the areas through which the route passed. L Van der Poel power data soars in the area of the Kruisberg, where he tried to break the race to 40 goal (up to 634 watts in sections to 9%), in addition to achieving the KOM (the best time) in the Keutenberg and complete the 15.9 kilometers of the return to the final circuit in 21: 50, with an average of 353 watts, with slightly better times than Valentin Madouas, Romain Bardet or Alessandro de Marchi.
Van der Poel also achieved great records in the Bemelerberg and in the section before the goal of Oevergrubbe before facing the final sprint. On the Vilt Van der Poel straight, he completed the final 0.7 kilometers in 41 seconds by rolling at 60.6 km / h and averaging 866 watts and a heart rate of 190 beats per minute. A data of a test that has allowed him to be known worldwide in one of the most recent exhibitions that are remembered in cycling.
Photos from as.com