Valverde leaves in Liège due to physical problems
The Murcian, four times winner of the race, retired with 105 kilometers left until the end. Dan Martin, another of the favorites, also left.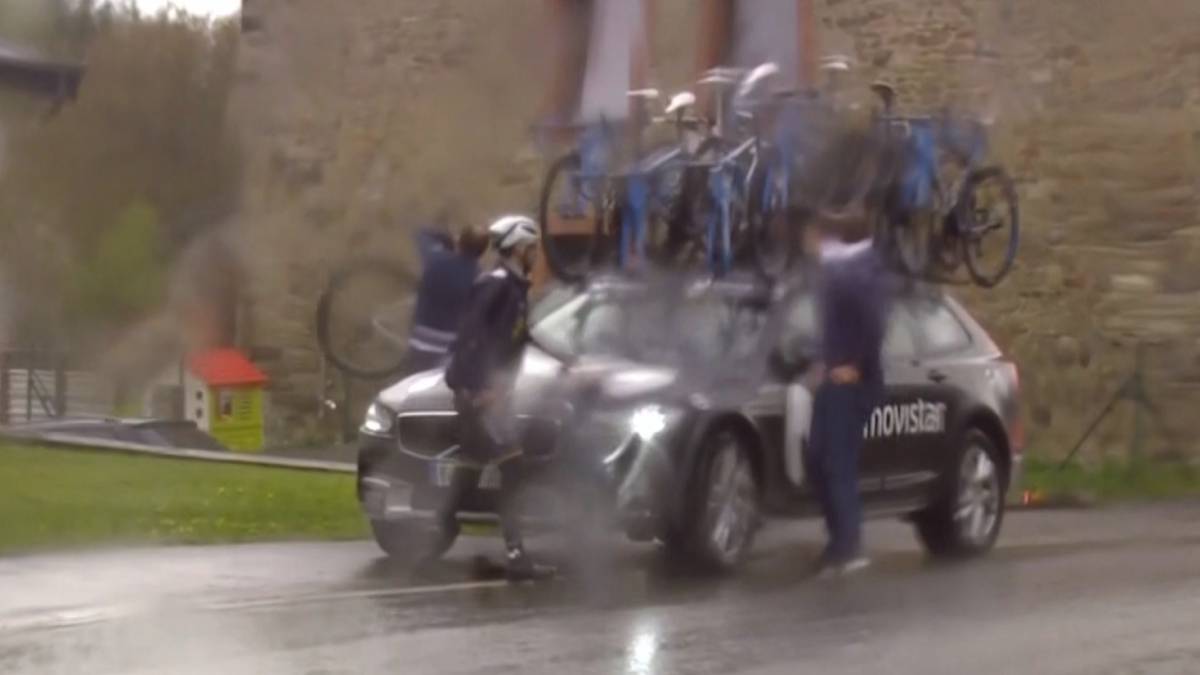 Gray day, like the weather, in Lieja-Bastoña-Liège 2019 for Spanish cycling. Alejandro Valverde, four times winner of the race and one of the best favorites to victory, abandoned the race with 105 kilometers missing for the final.
El murciano, as his team reported on social networks shortly after the start of the race. withdrawal, had days of various physical problems. "Unfortunately, we have to report the abandonment of @alejanvalverde about 105 km from the arrival.The Murcia, suffering from various physical problems in recent days, may not reach the goal. We will give more information when we have it, "the Movistar Team wrote on their Twitter account. The duras climatic conditions, with cold and rain, did not help either.
Tal and as announced this week Cyclingnews portal, Valverde dragged some discomfort from the past Walloon Flecha, where apparently swallowed an insect in full race by accident. In the Liège of today, another favorite like the Irish Dan Martin also left. Among the rest of Spaniards, Ion Izagirre suffered a puncture to 90 kilometers of goal that eliminated him from the main group.
Photos from as.com