Valverde: "There is never a suitable scenario to dose Messi"
The Txingurri does not make clear if it will give rest to the Argentine and says that "we do not want to feed the hope of the rivals; They are waiting for our trip. "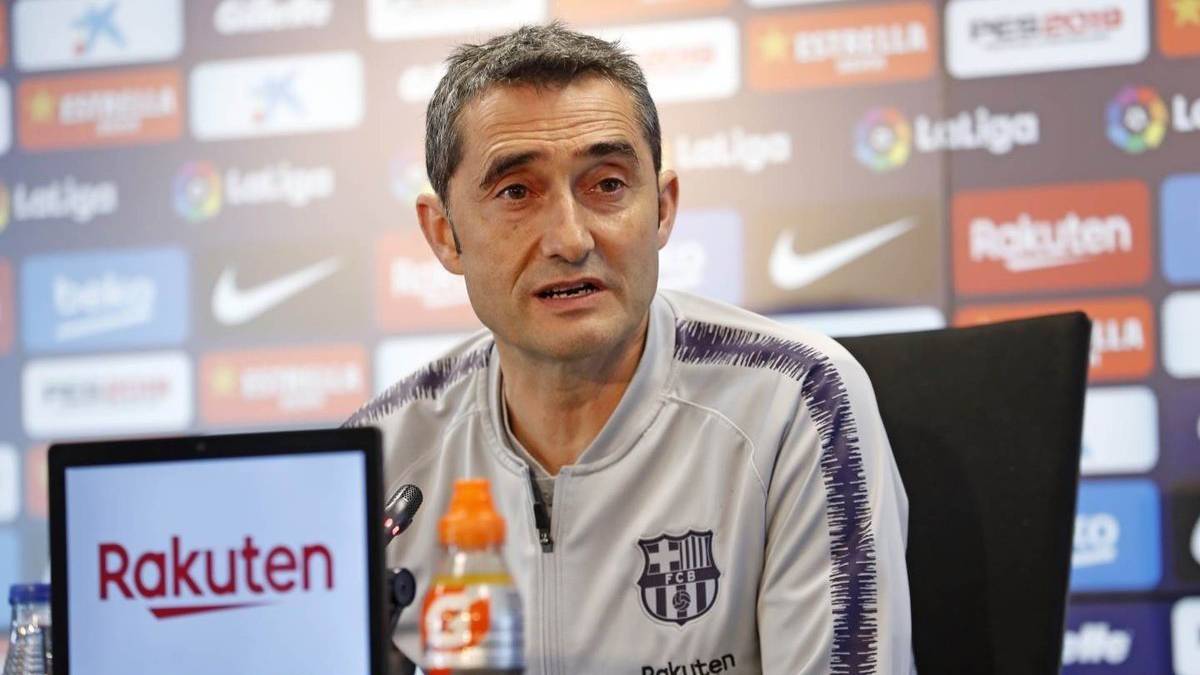 Ernesto Valverde, Barcelona coach, appeared at a press conference in the pre-match against Villarreal. These were the opinions of Barca coach.
-Calleja is now playing with three central. What party do you expect?
-It will depend on the approach they have. They are in a complicated situation. They were winning 0-2 and came back from Celta. It is a team that has made very good matches with the leading teams of LaLiga, is in the quarterfinals in the Europa League and usually we struggle to win. There are nine games left and each game is a kind of final. We play a lot.
-Is it an ideal setting to dose Messi?
There is never a suitable scenario to dose a player like Leo. We give the game a lot of value. There are people who have their sights set on the Champions League and Atlético but the game is very important.
-Is it a game to see less common faces?
It is an ideal game ..., to win. It does not escape me that our rivals are waiting for a slip to feed the hope of reaching us and we should not give them that option.
-Pique has played everything in LaLiga but has four yellows ...
Ya we will see tomorrow.
-Do they have an extra pressure?
Np. We want to win LaLiga as those who persecute us. The numbers are what they are. If we win six games are champions and that must be applied.
-What is said about Griezmann destabilizes them.
-A neither. It was also talked about last year. We are used.
-Are they useful players like Murillo and Boateng?
-There are moments for everyone but there is always a thick of players that carry the weight in the line-ups. But if they are valid. In the end we never know which match is going to be the most important.
-Which of the titles do you feel closest to?
The three are equally close or far away. Everything depends on small things and we have not won anything yet. We have a well traveled path and now we have to be fine. We would like to get a title and if they were all would be the best.
-Is it difficult to convince the costumes of the importance of the game?
For the players is not very difficult because players, like me, know the difficulty of winning each party. Things are not certified until they are achieved. Looking to the public, it may be different. We are aware of the importance of tomorrow's game in relation to the next one.
-Coutinho is not at the level of last season?
-Here we do not talk about one player passing over another but they are situations that they are given during the season. All the forwards give a lot to talk about. What we expect is the best Coutinho, the best Dembélé and the best Malcom. And all can play.
Do you ask the body to claim the value of LaLiga?
Historically, when Barça has won the Champions League has also won LaLiga. It does not escape us that it is a competition that can betray you in fifteen bad minutes. LaLiga marks you from the first minute to the last. And the way to be good in the Champions League is to be well in the domestic championship.
The one of tomorrow is the most difficult displacement that they have left?
Because it is next. But then we have visits to fields with teams in which they play everything and the teams below add points.
Dembélé is to recover in three weeks?
I do not know, I do not have an absolute certainty. I can not give an exact date but we are in the term.
Photos from as.com