Valverde: "It's an honor that Ancelotti noticed me"
The midfielder of Real Madrid spoke for the microphones of 'Corriere dello Sport-Stadio' on the rumors of a possible march to Naples.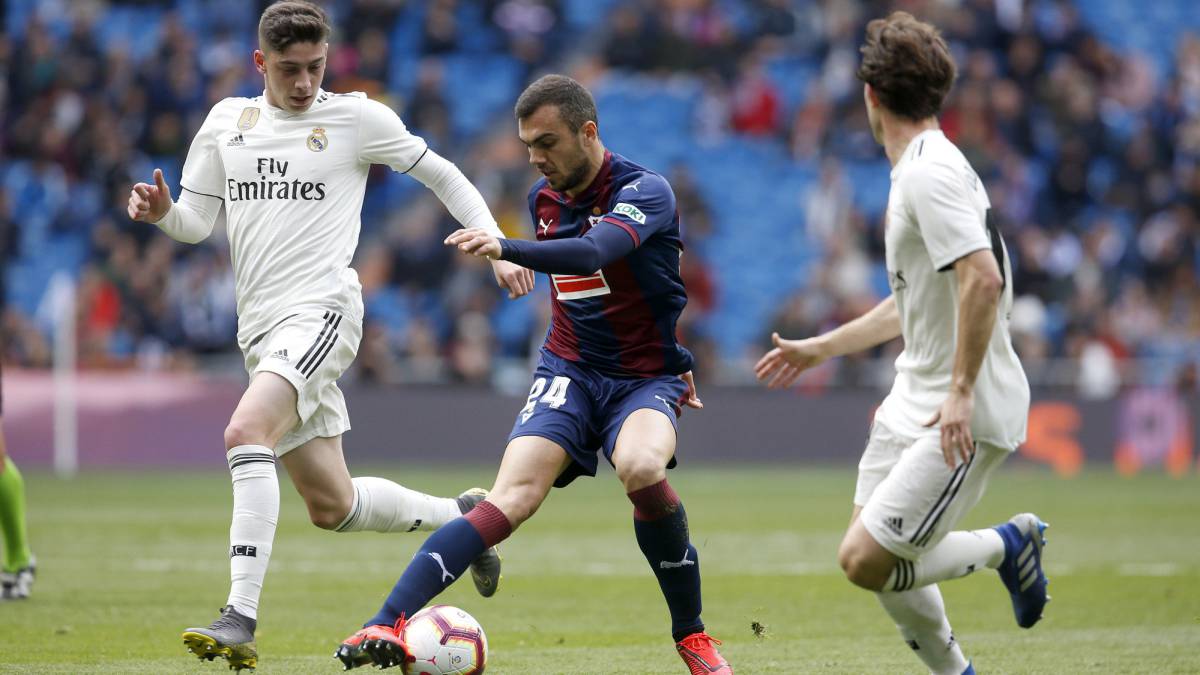 The emergence of Fede Valverde in the first team has been one of the few positive news of the aciaga season of Real Madrid. The fantastic performance of the Uruguayan has crossed borders and an old acquaintance of Madrid, Carlo Ancelotti, is one of the big interested in taking the player out of the Santiago Bernabéu. In fact, one of the agents of the midfielder, Edgardo Lasalvia, confirmed the rumors on the Radio Kiss Kiss Napoli: "Someone from the Azzurro club got in touch with my partner: We know that he likes, but there is nothing else" .
Una After the match against Eibar, Valverde attended 'Corriere dello Sport-Stadio' in mixed zone and was asked, in relation to the rumors that place him in Italy next year, by several illustrious Uruguayans who have dressed the Neapolitan elastic like Gargano or Cavani. However, the midfielder wanted to highlight the name of Ancelotti: "It is an honor It is very nice that a coach with as much class and experience as he wants me, but now I am a Real Madrid player and I will give everything for this team".
Despite never having trained Valverde, a Ancelotti likes Uruguayan a lot and contacts with his environment are serious. According to the Corriere, the Uruguayan would cost around 20 million euros, although it seems difficult for Zidane to allow his departure and that the player decides to change airs in the year of its explosion in Madrid. If the transfer finally comes forward, the Naples would repeat an operation very similar to the one that led Fabian Ruiz del Betis to San Paolo.
The growth of Valverde is remarkable: ha disputed more than 800 minutes of play spread over 21 games. The Uruguayan has been a participant in the three competitions, coinciding with the period of Esteban Solari as coach of Real Madrid. Perhaps his Achilles heel is the goal scorer, since has not yet premiered with the shirt of the white team.
Photos from as.com