Valencia will study the future of Roncaglia and Cheryshev in the club
The Russian midfielder and the Argentine center-back have convinced Marcelino García Toral, who will decide on their continuity at the end of the season.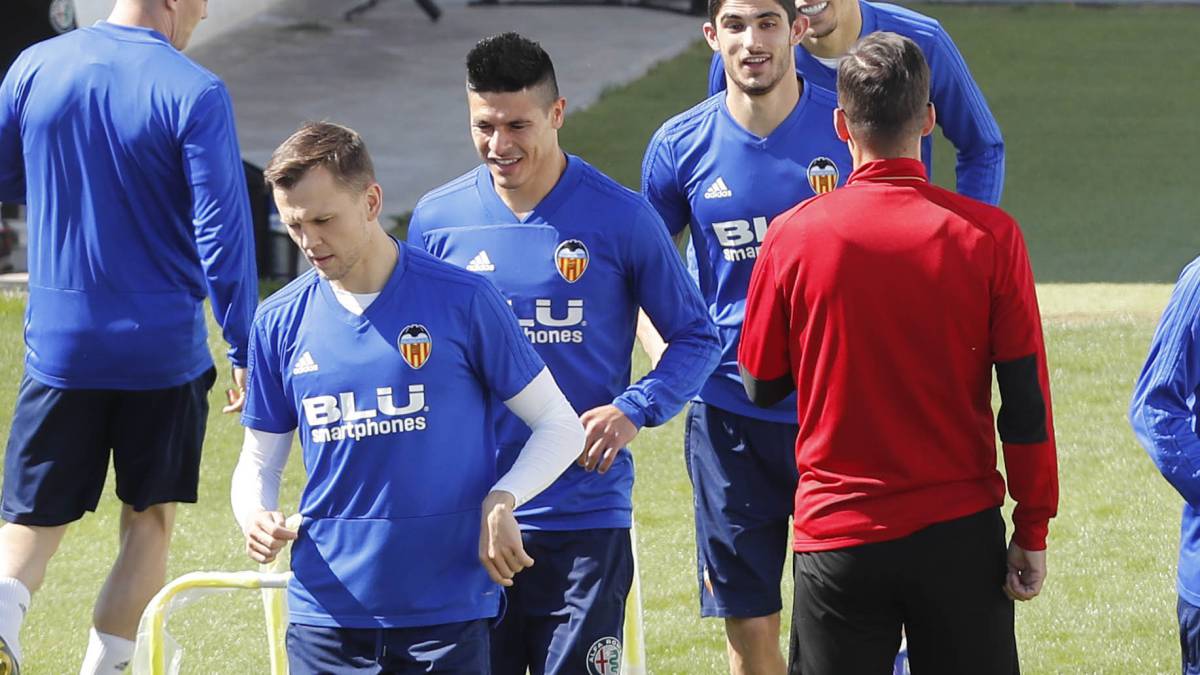 The Valencia is "very satisfied" with the performance and involvement of the players Denis Cheryshev and Facundo Roncaglia, ceded by the Villarreal and the Celta of Vigo, respectively, but no decide whether to try to retain them until the season ends.
A so explained on Tuesday at a press conference the technician Marcelino García Toral, who added that he is "very satisfied with both and the rest of the staff", but that now there are situations that require more "attention" to decide "if they go to follow or not "." Once the season is over it will be time to make an analysis, to see the disposition of the players and their teams and to make a decision ", he said.
" We are very satisfied with Cheryshev since his arrival both its performance and its behavior and the same with Roncaglia, which has It has been a very good appearance since January ", noted.
In the case of Cheryshev, although it was not announced in the agreement, there could be some kind of purchase clause in favor of Valencia, while in Roncaglia has not been established option.
Photos from as.com