Valencia will host the first MotoE tests after the fire
The Valencian layout will receive the electric bikes from June 17 to 19 to prepare the start of a course that will start at Sachsenring.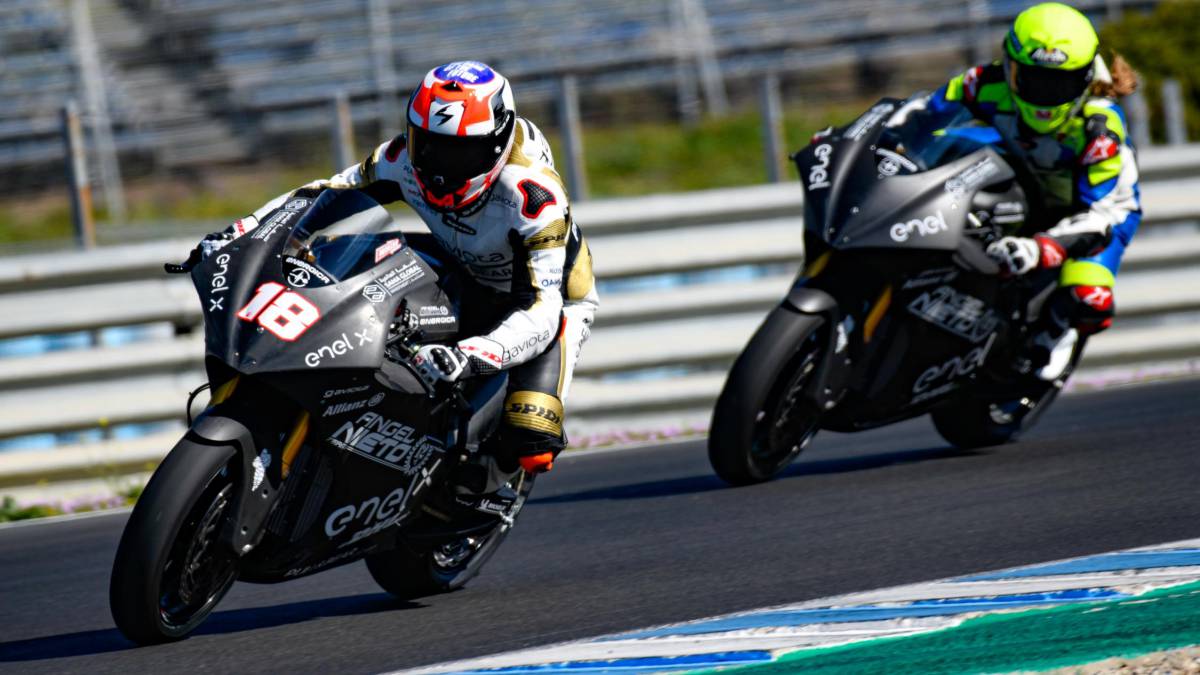 Me only a month ago the new MotoE calendar was announced for this season and although confirmed a pre-season test that would replace those that could not be carried out in Jerez by the fire that devastated all the Energica Ego, the scenario in which they would be celebrated was left in the air. Finally the circuit of Valencia will pick up the witness of the Andalusian layout to return to receive on the asphalt to the electric mounts, which will hold three days of training between June 17 and 19 to leave everything ready before the course starts a few weeks later In the GP of Germany.
From the fire destroyed all the material of the championship, the organizers assured that they would work to return as soon as possible and in less than three months the competition will try to return to normal beginning with some tests to be held in the layout that will end and end the first edition of the contest. The main objective of teams and pilots will be to adapt to the new moto and in addition, sessions will start from the grid so that participants begin to familiarize themselves with the reality they will face in each race.
Subject to weather conditions, the last Test day will have a simulation of the E-pole, in which the pilots will test the classification on a fast lap. The day will end with a full race simulation, where riders will have the opportunity to practice overtakingand race strategy, with Energica rewarding the winner with their own Energica Eva motorcycle, the 'streetfighter' model available for sale. The simulation of classification and race will also benefit the organization, to leave everything ready for the premiere of a championship that will return with more desire than ever.
Photos from as.com