United could be without Spaniards this summer
De Gea, Ander Herrera and Juan Mata end the contract this summer and there are no signs of renewal. They do not lack suitors to the Spaniards.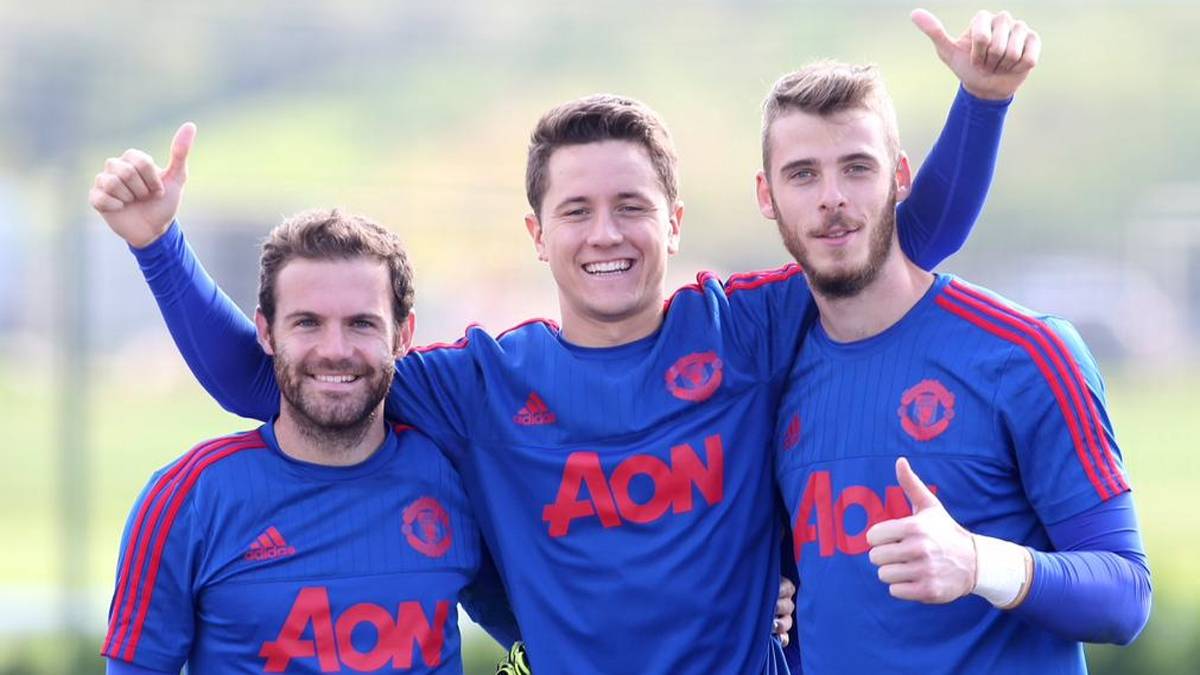 The Manchester United has been fighting for years for being again the great team of England, but the shadow of the neighbors of the City is quite elongated for now in the Premier League and has had to settle for a Europa League in the last two years as a trophy of size. It has already been six years since the last Premier League. At that time, David de Gea lived his second year at Old Trafford. There were no more Spaniards in the squad until in Juan Mata and Ander Herrera arrived in 2014.
In these years United has not been the one that was at the beginning of this century, but the three players have been protagonists in the schemes of the different technicians which have since passed through Old Trafford. But the club can stay without Spanish representation since the three players terminate their contract and the positions between the parties seem remote four months after the expiration.
De Gea (28 years) lives a tug of war with United for its renewal from years ago At first it was for the 'flirt' of Real Madrid, but the arrival of Courtois cooled everything. Now Paris Saint Germain and Juventus are the clubs that could look for Madrid.
4
Ander Herrera (29 years old) landed in Manchester in the summer of 2014 after Athletic will pocket the 36 million clause. So far he has played 176 games with the 'red devils' and has scored 19 goals and 27 assists. His commitment to the club and his good role with all the coaches has raised the interest of Paris Saint Germain.
Juan Mata (30 years) arrived a few months before Ander. Chelsea sold him 45 million euros and became United's most expensive signing. The Spaniard has returned the confidence with good numbers: 215 games and 45 goals. Contract also ends this summer and some English media say that Barca has expressed the desire to sign him for free.
Photos from as.com