Unai Emery crosses again in the anteroom of the final
The Basque coach, who trained for four seasons at Valencia, eliminated Valencia in 2014 with that goal from M'bia and celebrated it in the Mestalla grass.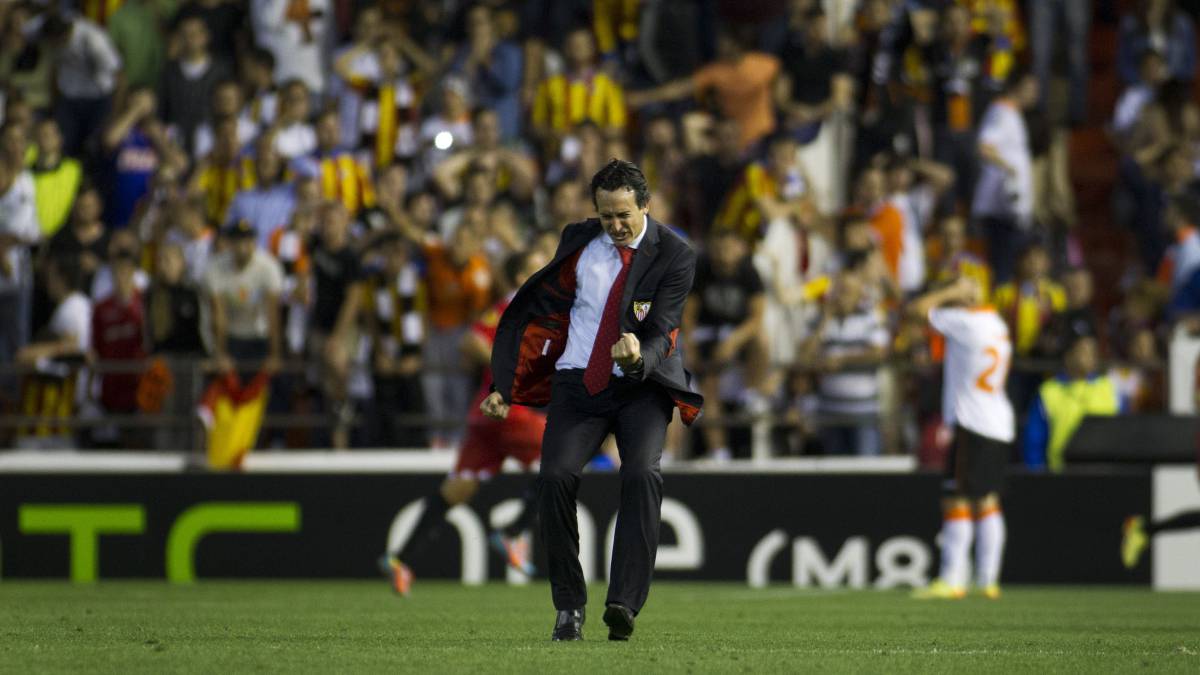 Unai Emery v will be measured against Valencia in a European League semifinal. The former coach of Valencia for four seasons already did with Sevilla, in the 2013-14 season. And it was an unimportant memory for the Valencian. Valencia had overcome the tie to Sevilla (2-0 in the first leg) with goals by Feghouli, Jonas and Mathieu and the clock already marked the last minute. M'bia, in the last play of the match he sent a header to the net and qualified Sevilla Emery for the final of Turin, which ended up winning at Benfica.
Emery went crazy and celebrated the triumph in midfield of Mestalla , giving boats and fuss, something that did not please the Valencian parish, who saw disrespectful that a coach who had defended their colors for four seasons held in that way the pass to the final. Next May 9, Emery will return to Mestalla, also in the return of a European League semifinal. And this time Mestalla wants to celebrate the pass to another final.
The Basque trainer directed four seasons (from 2008 to 2012) to Valencia and logró a sixth place, in its first year, and three third places, with enough slack, just for behind the intratables Barcelona and Real Madrid, in those seasons. In Europe signed a dextoise of Cup of the Uefa, in 2009; about quartes of Europa League, in 2010; about octavos of Champions, in 2011; and semifinals of Europa League, in 2012.
As a rival, apart from the aforementioned Europa League semifinal, with Sevilla, has faced Valencia nine times in Liga, with a balance of three wins, two draws and four defeats. Of the victories it stands out a 0-1, in Mestalla, with the Almería; and a 4-3, in 2013, in the Pizjuán, which deprived him in the last day of Valencia of playing the Champions League in the following season.
Photos from as.com