Tribute to Senna with stories and unpublished photos 25 years later
The book 'Senna, unknown stories, 25 years later' and the exhibition 'Ayrton Senna: 25 years, 25 unpublished images', presented in Madrid.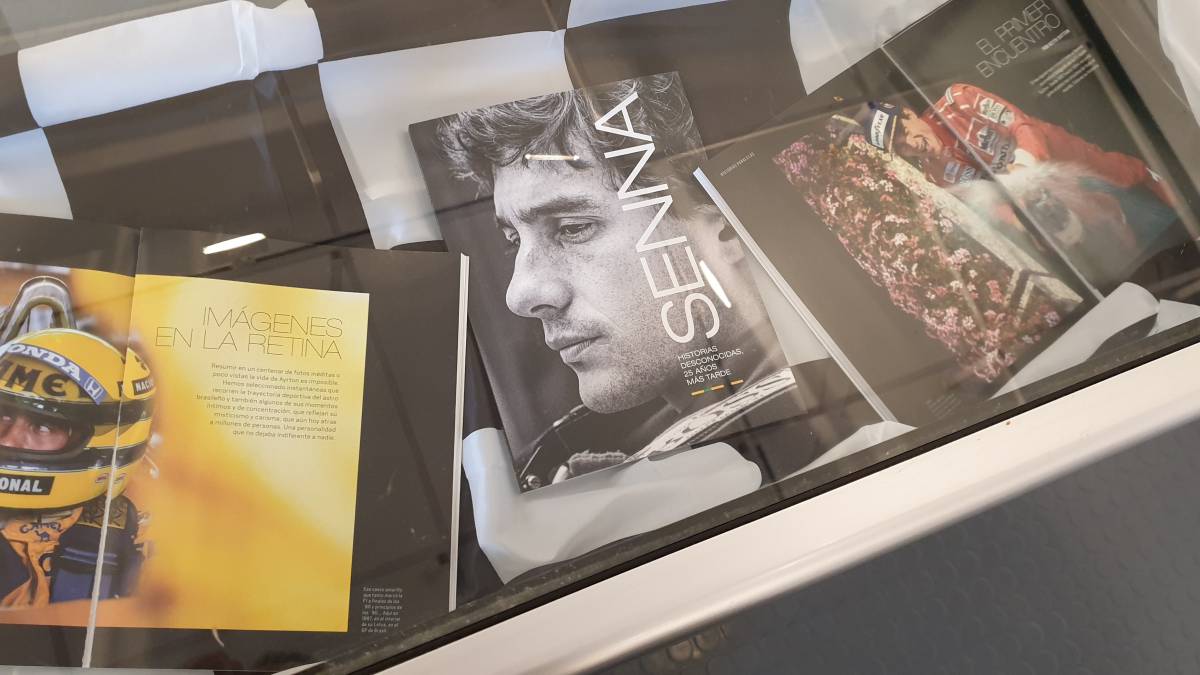 Every year since he lost his life in that tragic accident in Tamburello, he is remembered with great affection. However, on May 1, his name will sound even stronger. Wednesday of next week will not be any day, it will be 25 years since Imola was the goodbye of the pilot, the goodbye of the myth, the farewell of Ayrton Senna. And to commemorate the figure of the Brazilian on that date so special hubo a tribute in Madrid with the presentation of a book and the opening of a photo exhibition.
La Casa do Brasil in the University City was the scenario that was filled with magic to travel to the past and recall the particular character of the three-time champion Formula 1 in the words of José María Rubio, recognized journalist and photographer with more than 600 great awards behind him and coautor of 'Senna, unknown stories, 25 years later' together with the Brazilian journalist Lemyr Martins. An edited book by Iberpress Motorpress that goes on sale tomorrow Wednesday and that has "25 stories, many unpublished", as stated by its director tor Juan Carlos Payo.
"Martins was a friend of Ayrton's father and through him, I was lucky to have that closeness with him and his environment. I knew his character quite well and that is what we wanted to convey, the image of the myth outside the races ", Rubio told during the presentation of a book full of anecdotes that show how perfectionist and competitive it was." You were with him or against him, if you made more photos of Prost than him in McLaren's box, he was already looking at you badly, "José María added with an accomplice smile.
To complete the atmosphere around the legend of Sao Paulo, was given inaugurated the exhibition 'Ayrton Senna: 25 years, 25 unpublished images', that will be open to the public until May 12 and that collects never-before-seen photos with which it tries to capture the multiple faces of Senna: he is seen victorious, concentrated , injured ... But the one that stands out is one in which he is seen with a broad smile, the one that inspired so many and that explains what Rubio says bluntly: "There has not been another like him, it's a myth that continues ivo. "And will continue to be for a long time.
Photos from as.com